Three Weeks in Sri Lanka


"Cabin crew, please be seated for landing." As you would expect from a well-prepared traveler this is the moment I realize we have no plan for our three weeks in Sri Lanka. Feels good, doesn't it?
Now we are on final approach let's evaluate what I know about Sri Lanka. The first thing — sadly — that comes to mind is the civil war that ended only a few years ago. The Tamil Tigers and the Sri Lankan army were up in arms for twenty-six years until the army defeated the Tigers in 2009. Another, more cheerful fact I know about Sri Lanka is that it is one of the largest tea producing countries in the world. The close proximity to India also gives me high hopes for the food here; Indian food is one of my favourite cuisines and I hope that Sri Lanka can match this.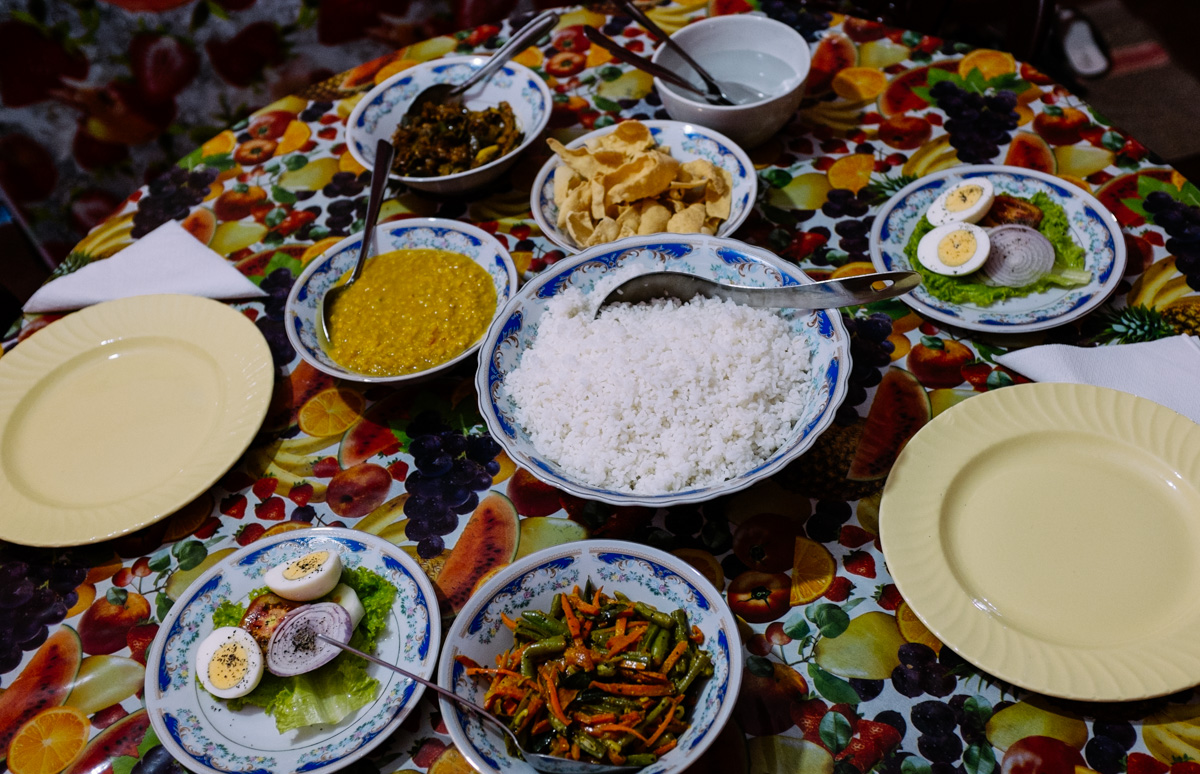 As I said before I will be in Sri Lanka for three weeks. Actually, a little bit shorter: 19 days. This post is supposed to be a guide for those who do prepare themselves before plunging into a new country. Also, being a poor backpacker I will give tips on how to save money and travel on a small budget: traveling in Sri Lanka turned out to be surprisingly cheap.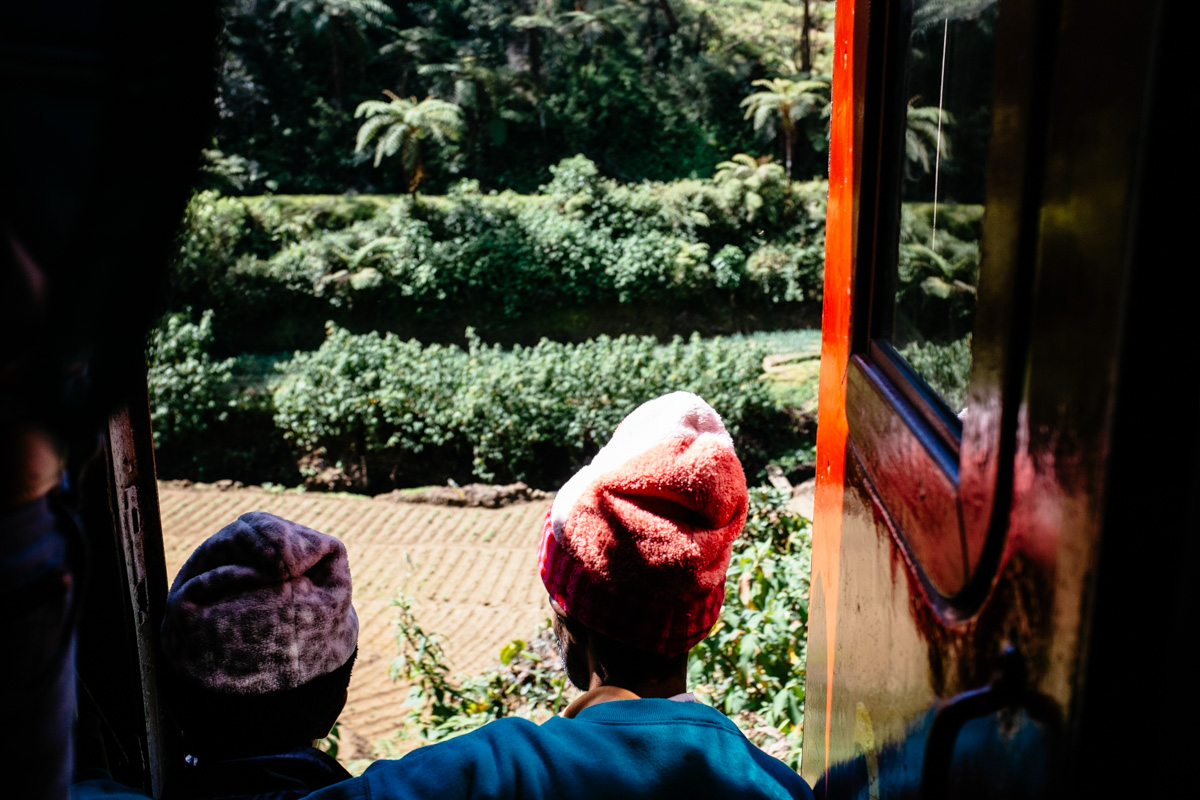 Practical Information
Do I need a visa? Citizens of most countries need a visa to visit Sri Lanka. In my case, as a Dutch citizen, I was able to apply online for a 30 day tourist visa. The price of this visa, or 'Electronic Travel Authorization' (ETA) is 30 USD. Within 24 hours after submitting the requested information I received an email informing me that my application was accepted. Yay! For more information be sure to check out the official Sri Lanka ETA website.
What about money? In Sri Lanka you pay with Sri Lankan rupees (LKR or Rs). In the arrival hall at the airport you'll find ATMs and money changers. The exchange rate when we visited was 130 Rs for 1 USD (180 Rs for 1 EUR).
How do I stay connected? You can buy a simcard for the various mobile networks at the airport. We bought an Etisalat card preloaded with 1GB of data and 200 Rs credit for 500 Rs. Coverage in all areas we visited was good, with 3G in most cities and Edge in more remote places.
Should I be worried about scary illnesses and painful vaccinations? Only correct answer: see your doctor. As with most countries in Asia there is an increased risk for annoying diseases you don't want to have. Rough Guides has a good overview on staying healthy in Sri Lanka. The war has brought another danger, especially in the North: landmines. It is important to stay on the roads here, as there remain thousands of landmines that still cause casualties...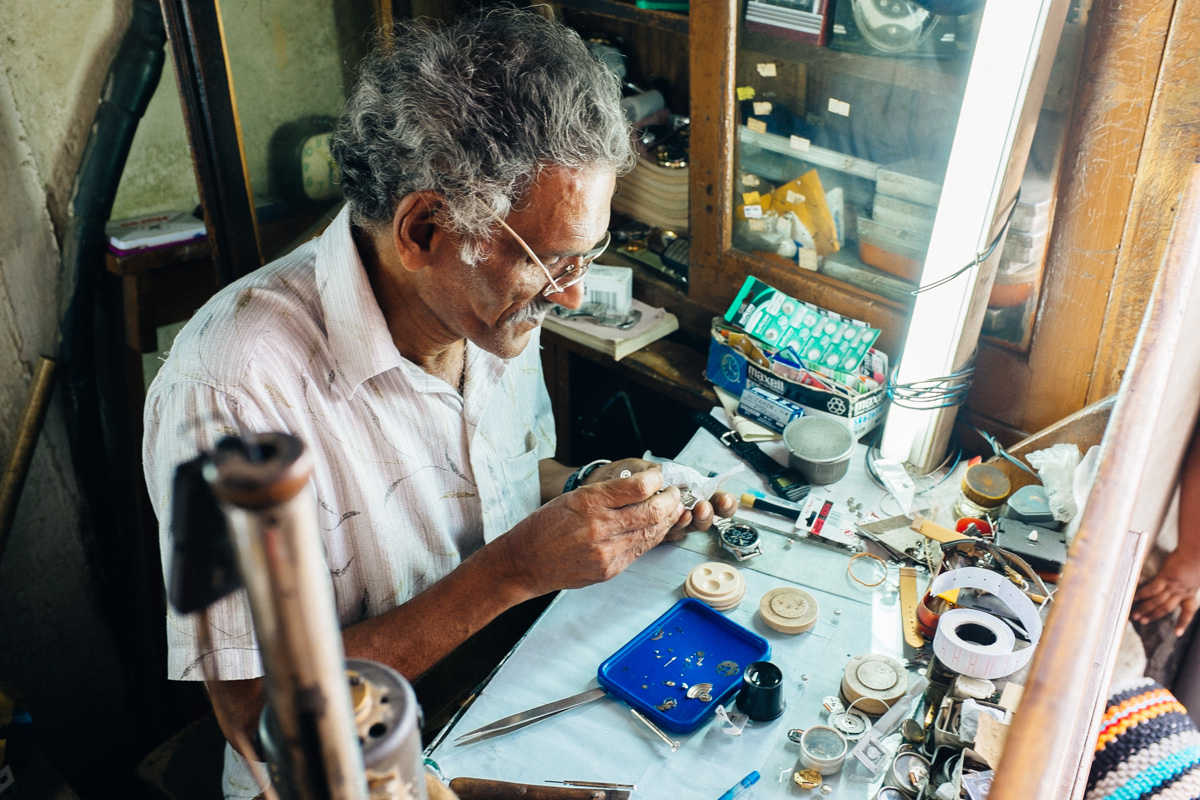 Getting There
Sri Lanka being an island the easiest way to get there is by flying to Colombo's Bandaranayke International Airport (IATA: CMB). We flew here from Kuala Lumpur with AirAsia. The flight is a bit strange because it is actually two flights with a stop on the Maldives. This was the first time I boarded a flight while already being on board. If you look on a map of the world you will notice that the flight path doesn't make sense: first you fly past Sri Lanka to the Maldives and then you fly back towards Kuala Lumpur to be dropped of in Sri Lanka. However, if you are already in South-East Asia chances are this is your cheapest option. We paid 137 USD each for our KUL – CMB – KUL return flight.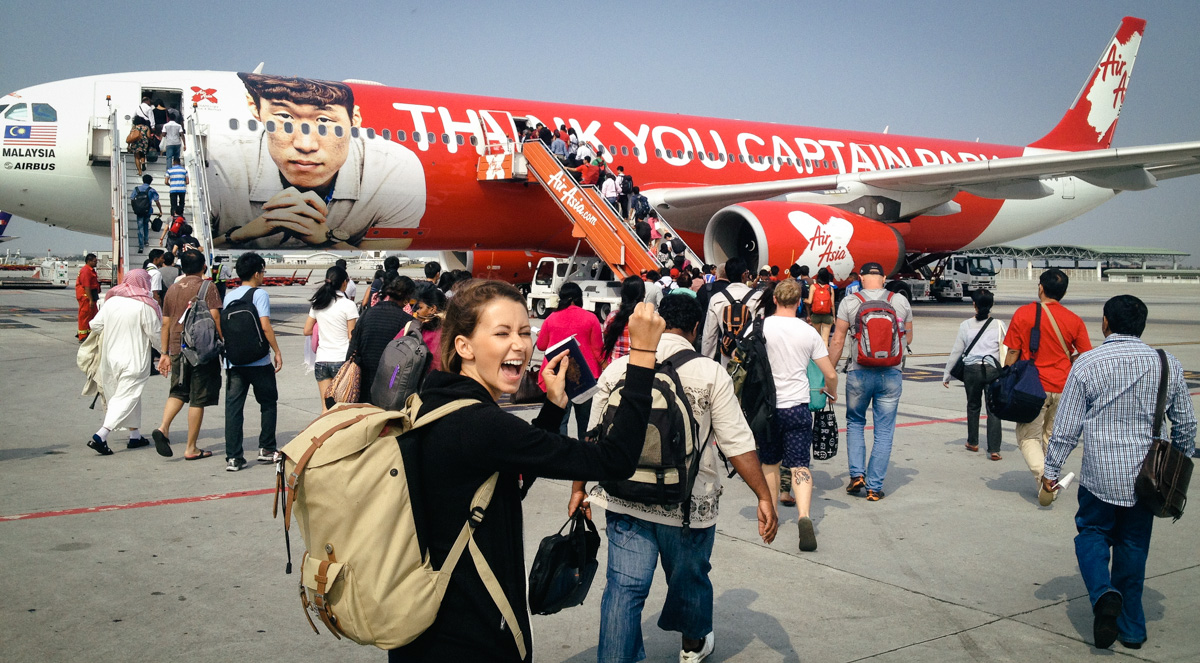 From further away there are also reasonably priced flights, especially from Europe where you can find return tickets for as low as 650 USD. A great site to search for cheap flights is Skyscanner.
Getting from the airport to the city is easy and cheap if you take the bus (130 Rs or 1 USD). Taxis charge ridiculous rates (2500 Rs or 20 USD). Arguably the worst option is the tuk-tuk, which is expensive (1500 Rs or 12 USD) and horribly uncomfortable for long distances. Be aware that the taxi and tuk-tuk drivers will do their best to take advantage of tired travelers who just arrived after long flights. If you want to take the bus turn left after walking out the terminal building. Keep walking until you reach a fence, ignoring the taxi drivers telling you there are no buses and wait just outside the fence for the bus to show up. Previously you had to take a shuttle to the nearby bus station but nowadays the bus goes straight from the airport terminal to the Central Bus Stand (CBS) in Colombo. CBS is close to Colombo Fort railway station and a convenient, albeit slightly chaotic point to travel further into Colombo.
Getting Around
Transportation in Sri Lanka can be very cheap. We mainly used trains and buses for longer distances and tuk-tuks to get around towns. Many tourists hire a car with a driver. We didn't bother thinking about doing this because it is expensive and — more importantly — you miss out on some great opportunities to actually experience the country.
By Train
There is a fairly extensive railway network in Sri Lanka. We used trains as much as possible because they tend to be more comfortable than buses and you get to see more of the country. Most trains have first, second and third class coaches. We traveled in second and third class. For most trains you can reserve seats which is nice as the unreserved coaches can be crowded, especially in third class. Reserved seats are more expensive than normal seats, but even then it's still cheap. An example: an unreserved second class ticket for the six hour journey between Ella to Kandy costs 240 Rs (1.85 USD) and a reserved second class seat for the same train costs 600 Rs (4.62 USD). The reserved seats do sell out on popular routes so if possible try to get your tickets the day before. Unreserved tickets go on sale only half an hour before departure at some stations. Visit the Government Information Center for the official train schedule and go to Seat 61 for more information about train travel in Sri Lanka.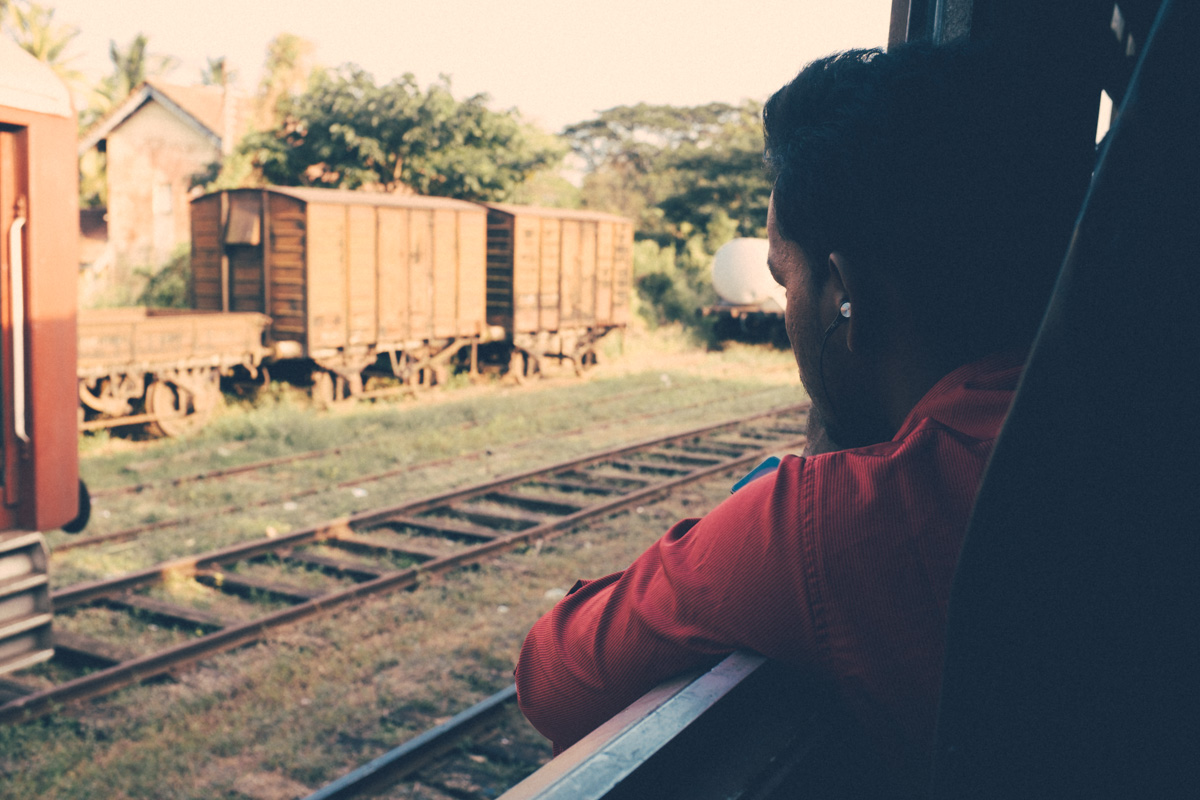 By Bus
Buses are also cheap, easy and ubiquitous. As there are no 'tourist' buses and most locals rely on buses to get around they can be claustrophobically crowded. If you find yourself jam-packed in a bus thinking there is surely no more room for more passengers, you will most likely be proven wrong. When traveling with large luggage buses can be annoying, especially if you have to stand.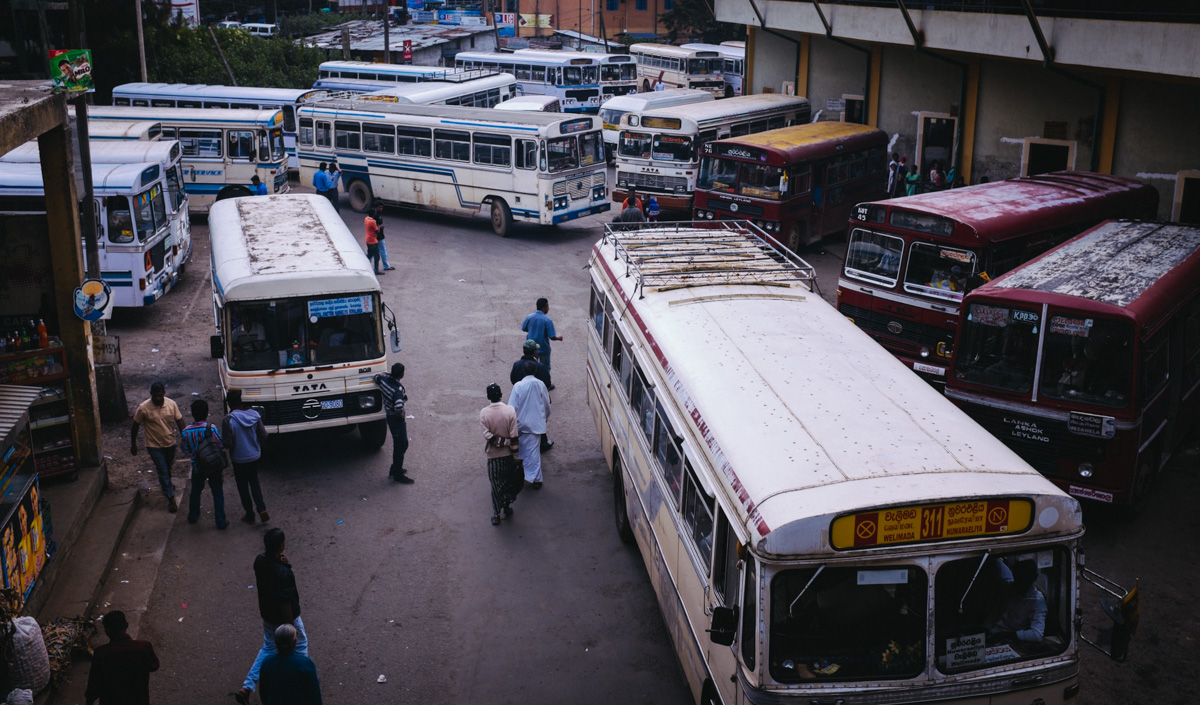 If you want to take a bus you just get on and sit down (if possible); tickets are sold on the bus. A ride of more than an hour from Kilinochchi to Jaffna in the North costs 100 Rs (0.77 USD). For the bus from Kandy to Peradeniya (for botanical gardens) we were charged 17 Rs (0.13 USD).
By Tuk-Tuk
Tri-shaw, three-wheeler, rickshaw, tuk-tuk, tricycle: so many names for a motorcycle somehow capable of transporting mind-blowing numbers of people and goods. The ones in Sri Lanka are usually referred to as tuk-tuks and they are identical to the ones used in India. Many tuk-tuks use a meter and the fare should be 50 Rs (0.39 USD) per kilometer.
Budget
My spreadsheet tells me that I spent an average of 23.50 USD per day. I was traveling with a friend so we were able to split many costs.
Where to go?
A note beforehand: we skipped many of the most visited sights because of the exuberant entrance fees charged to foreigners. The result is that we managed to go to some less visited areas and see some parts of Sri Lanka where few tourists go.
Our trip started in Colombo, the capital of Sri Lanka. We arrived at our hostel, Clock Inn Colombo, early in the evening. This hostel is a good place to spend a night because it is clean, has good hot showers and is easy to get to. However it is not so good for social activities and meeting people. Tip: booking directly through the hostel's website is cheaper than other sites. The area around the hostel is not very exciting, with the exception of the Green Cabin bakery and restaurant located only one block away. We had dinner at the Green Cabin on both the first and the last evening of our trip. The traditional Sri Lankan food tastes really good and the waiter took his time to explain the different dishes on the menu.
We spent our first morning in Sri Lanka buying train tickets and visiting the National Art Gallery and the adjacent park. Entrance to the art gallery is free and it is no more than a big hall with a confusing collection of paintings in miserable condition. There is no guide, no labels and no explanation whatsoever.
There is a nice cafe in the park across the road. Looking up in the park you will see — and hear — hundreds of huge fruit bats hanging out in trees and circling above your head. After eating a vegetable roti we headed back to our hostel to catch the train to our next destination: Anuradhapura.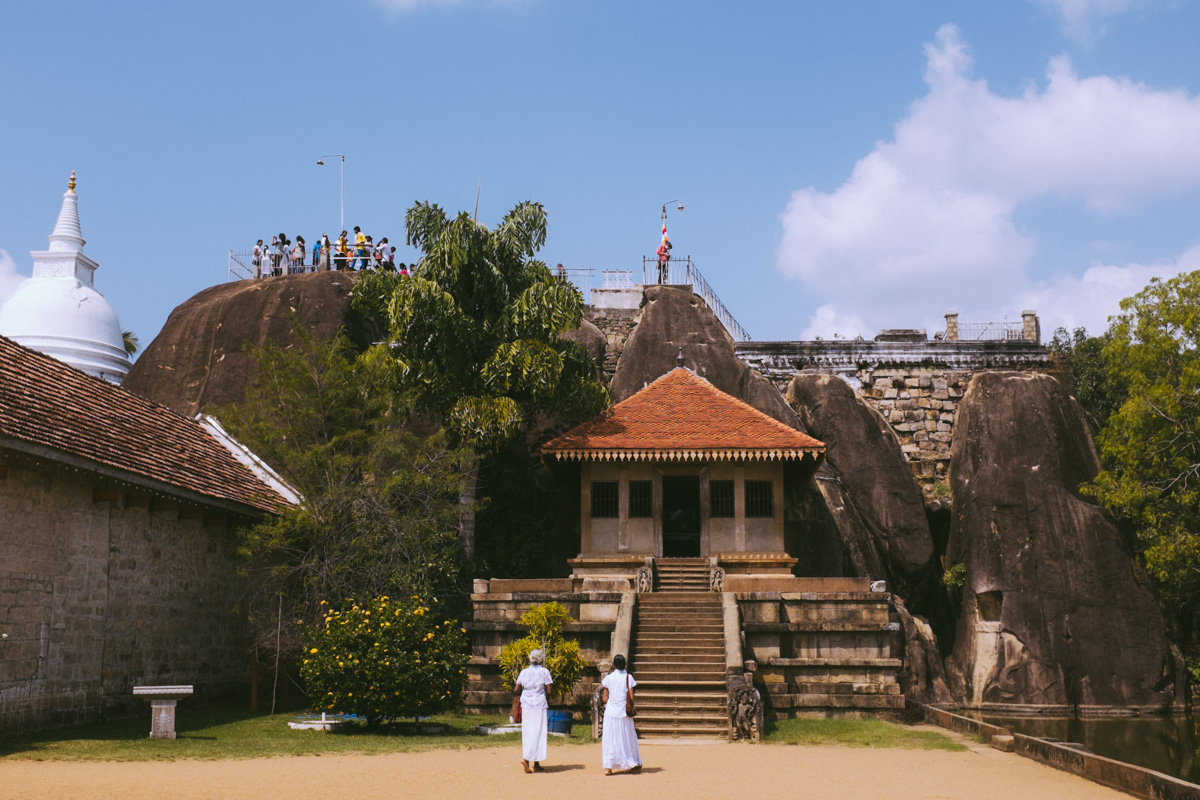 Go North!
Our train to Anuradhapura departed from Colombo Fort railway station at 13:40 (scheduled departure time was 13:15). Anuradhapura is believed to have been the site of the capital city of an ancient Sri Lankan civilization. We arrived in Anuradhapura at 18:30 where we were picked up the owner of our guesthouse, Lake Wave Guesthouse. Read more about our time in Anuradhapura in our article on Sri Lanka's Ancient Capital Anuradhapura.
After two nights in Anuradhapura we traveled further North, to Jaffna. This city, on the Northern tip of Sri Lanka, was badly damaged during the war. We explored the city and went on a day trip to remote Delft Island (Neduntheevu). There is not much to see on the island but the real adventure lies in the journey to get there. It starts off with a beautiful bus ride to a jetty from where a 'ferry' runs a couple times a day.
In and around Jaffna itself you'll — of course — find a huge Portuguese-Dutch-British fort and many interesting shops and markets. We stayed at Yal's Town Inn (3500 Rs/27 USD), a new hotel with really nice rooms and a huge generator that was used a couple times a day as black outs are very frequent.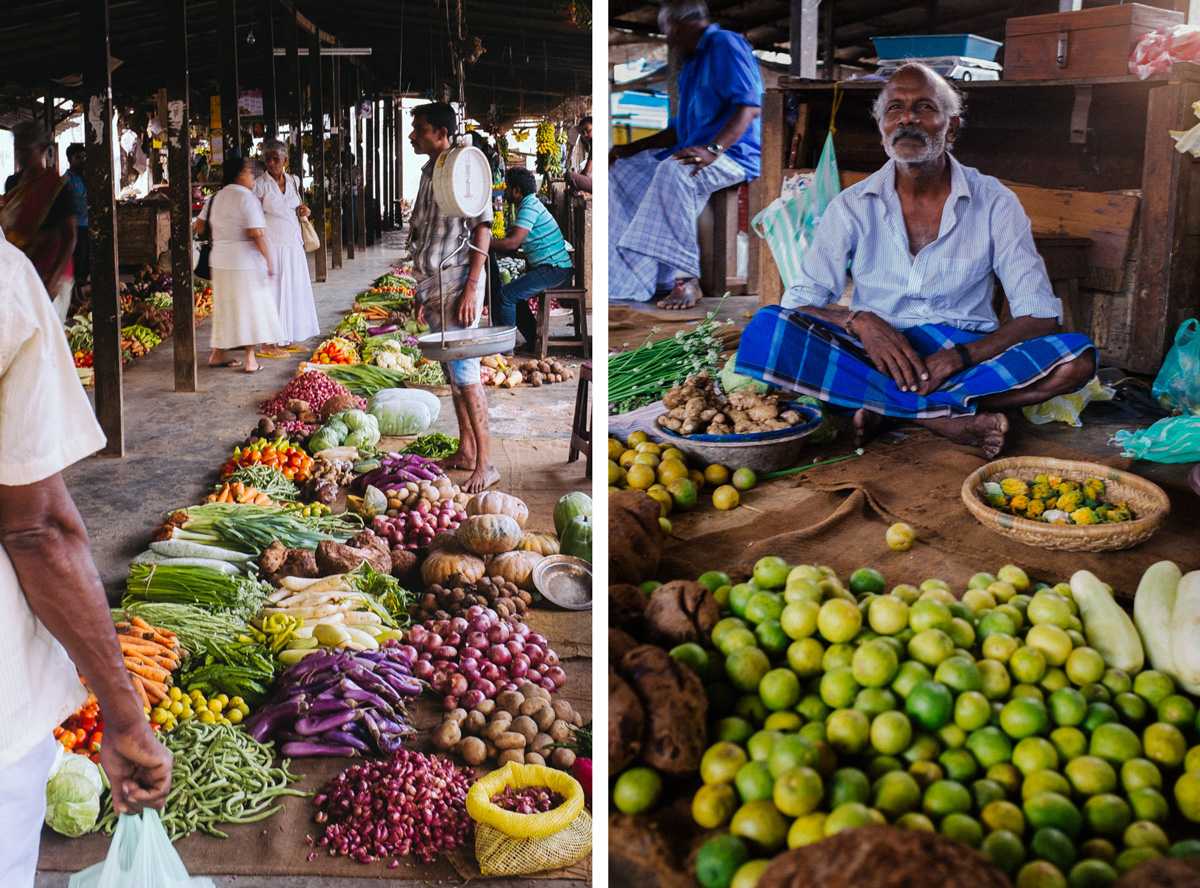 Tea Lover's Heaven
An exhaustive travel day ends in Kandy, where we stayed at Kandy City Hostel. Kandy is a city in central Sri Lanka and the home of the Temple of the Tooth Relice. We skipped the temple. Kandy is also the gateway to the surrounding 'hill country' where most of the world's tea is grown.
The Royal Botanical Gardens in nearby Peradeniya are worth a visit, although we've seen better botanical gardens. Entrance to the gardens is 1100 Rs (8.47 USD) for foreigners and the bus from Kandy costs 17 Rs (0.13 USD). Ask around to find out which bus you should take, we took one in front of the public market.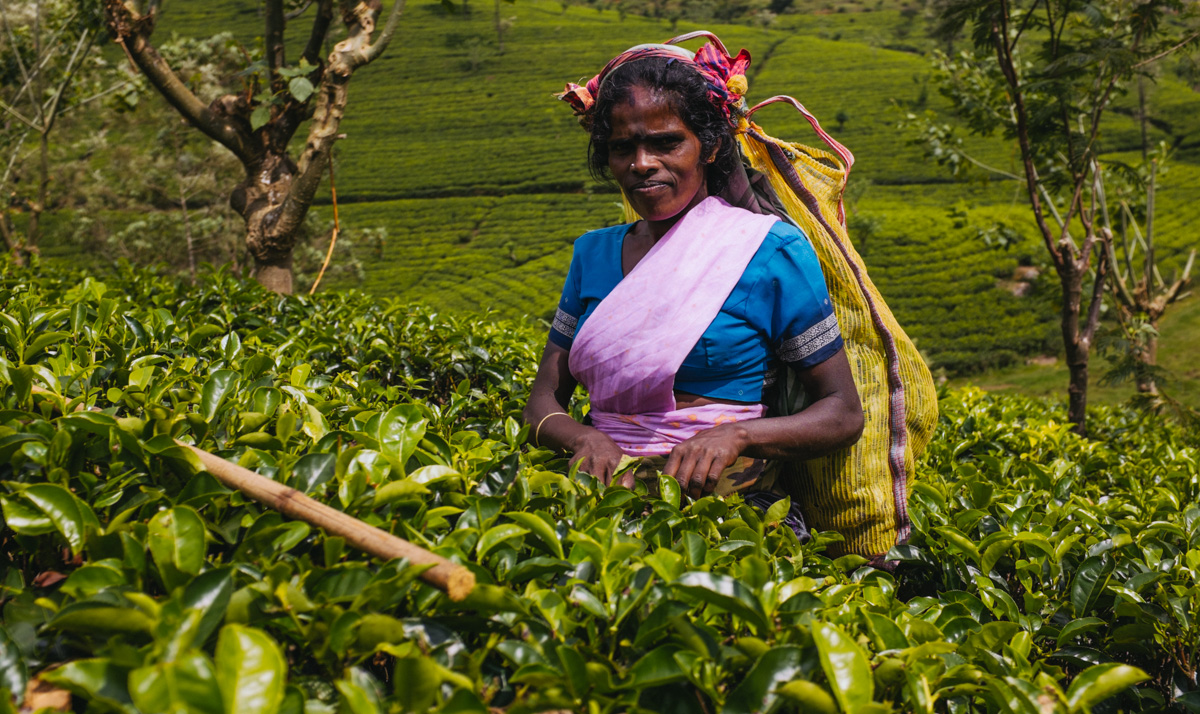 From Kandy we took the train further into hill country, which is described in more detail in Tea Country. We liked the hill country so much that we spend the remainder of our time in Sri Lanka hopping from station to station and looking around in villages, cities and tea plantations. Our first stop was Nuwara Eliya where we enjoyed the colonial atmosphere, then we continued on to Haputale where we visited Lipton's Seat. After Haputale we ended up in Ella, which we did not like at all. We only spend one night here and took the train to Talawakelle the next day. Here we ran into the manager of one of the tea plantations who arranged for us to meet the teapickers at work. We also stopped in Hatton and Nawalapitiya before heading back to Colombo before flying back to Kuala Lumpur.
Final Verdict
Sri Lanka is an awesome travel destination. It is colourful, diverse and beautiful and the size of the country makes getting around relatively easy. The people are in general very friendly and most of them speak English. The food is delicious and perfectly spicy. We never got bored of eating rice-and-curry every day, all day. I would consider going back for the food alone.