5AM Muang Mai Market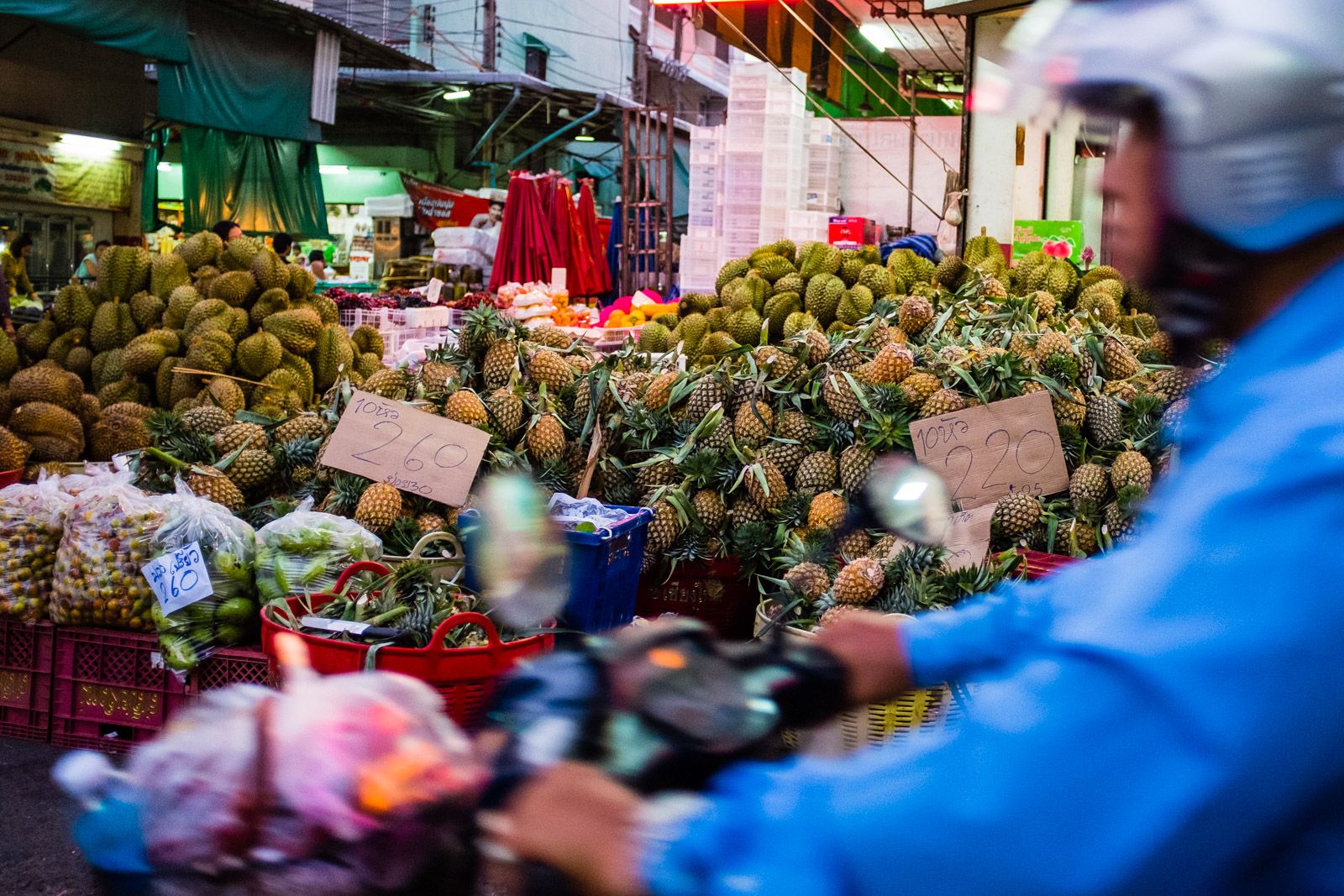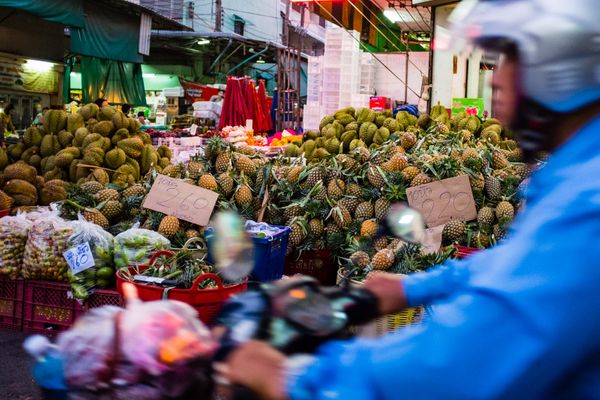 Who is awake at 5am on a Saturday morning in Chiang Mai? In Thailand you don't go to the supermarket for the best fruits, vegetables and meat. You go to one of the many markets where farmers sell some of the freshest produce you've ever seen, straight from the back of their trucks. Some of these markets are open 24 hours, but for the best deals you want to arrive early in the morning.
We usually buy our fruits at Muang Mai market, located a couple blocks northwest of Chiang Mai's old city center. Muang Mai is the main wholesale market in Chiang Mai with a mix of stalls, shops and trucks. Today I decided to go at 5am to have time to take photos before going home to make a delicious smoothie with fresh fruit from the market. For photography the early morning light can be quite magical and today was no exception. It was well-worth getting up this early and stroll the market.