9,086 Selfies from India and Nepal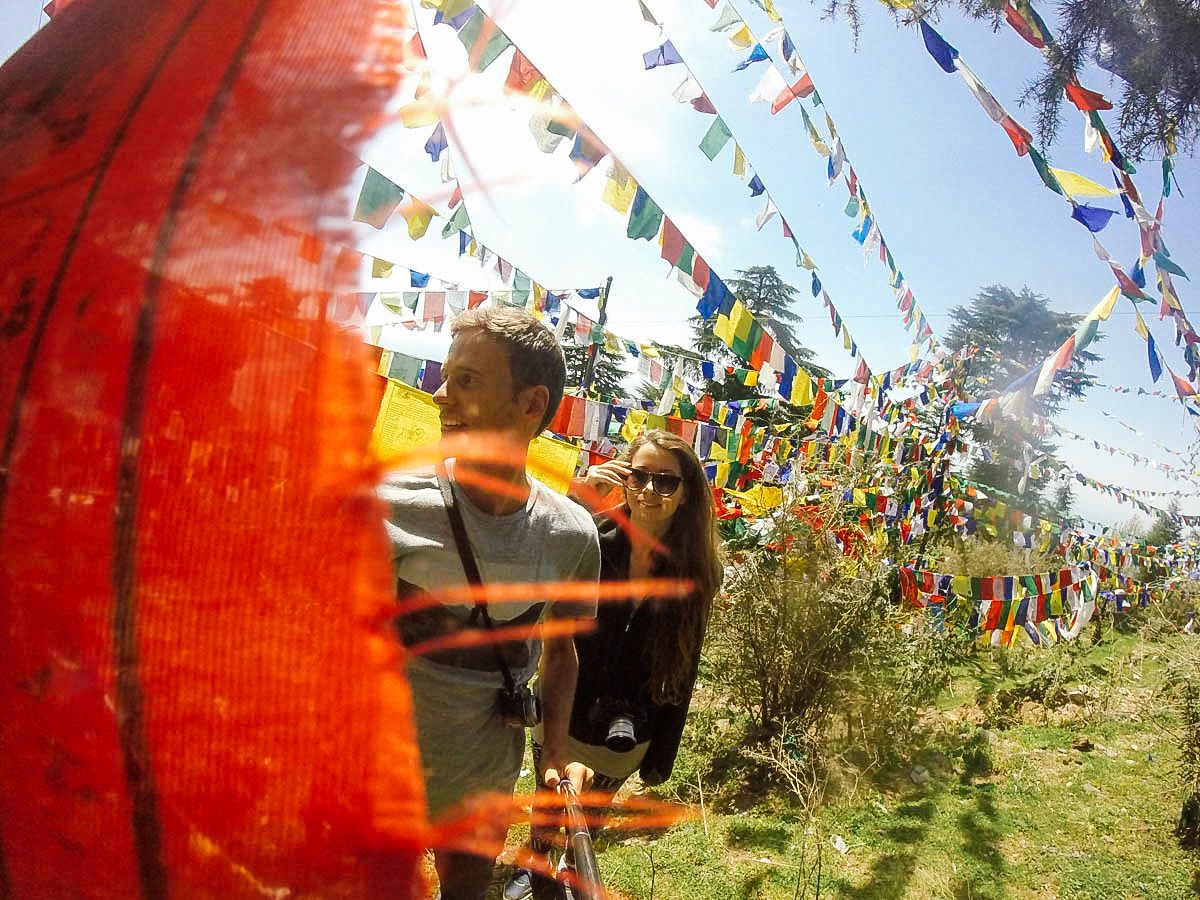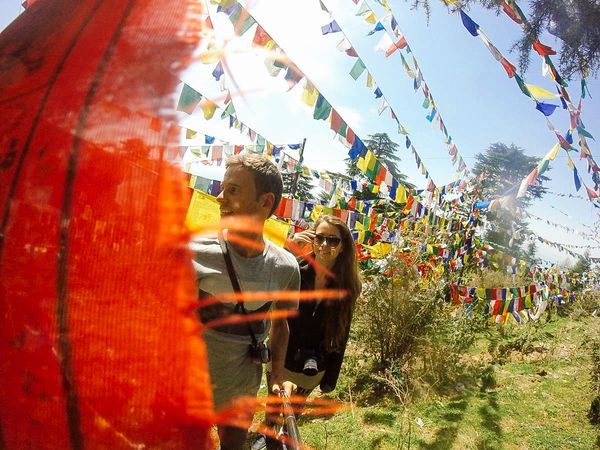 Always wondered what India looks like? How diverse, colorful and beautiful its people are? Maybe you are interested in the snowy peaks of the Himalayas? Or you love beautifully crafted travel photography? Then this video is not for you. This is an almost ten minute long compilation of selfies taken with a GoPro Hero action camera with a very annoying looping Indian soundtrack. You'll mostly see my travel partner Whitney and me smiling at a little camera mounted on a selfie-stick with India and Nepal in the background.
A tad narcissistic? Yes. Fun and great memories? Hell yes!
The GoPro was an impulse purchase because I wanted to have a camera to use during Holi, the festival of color. This festival has gained a lot of popularity outside India in recent years but the real hardcore action still happens in India. It is messy, crowded and a lot of fun. Neon-colored powder flies at you from all corners: a nightmare for any electronic device. The waterproof GoPro held up pretty well but after a couple hours the powder started getting through the buttons. Luckily it came back to life the next day after washing with water.
We used the GoPro across India and Nepal to take selfies everywhere. In the end I had more than 10,000 selfies. Browsing through them looked like a recording of our adventures in India and Nepal so I decided to turn it into an actual video.