Sri Lanka's Ancient Capital Anuradhapura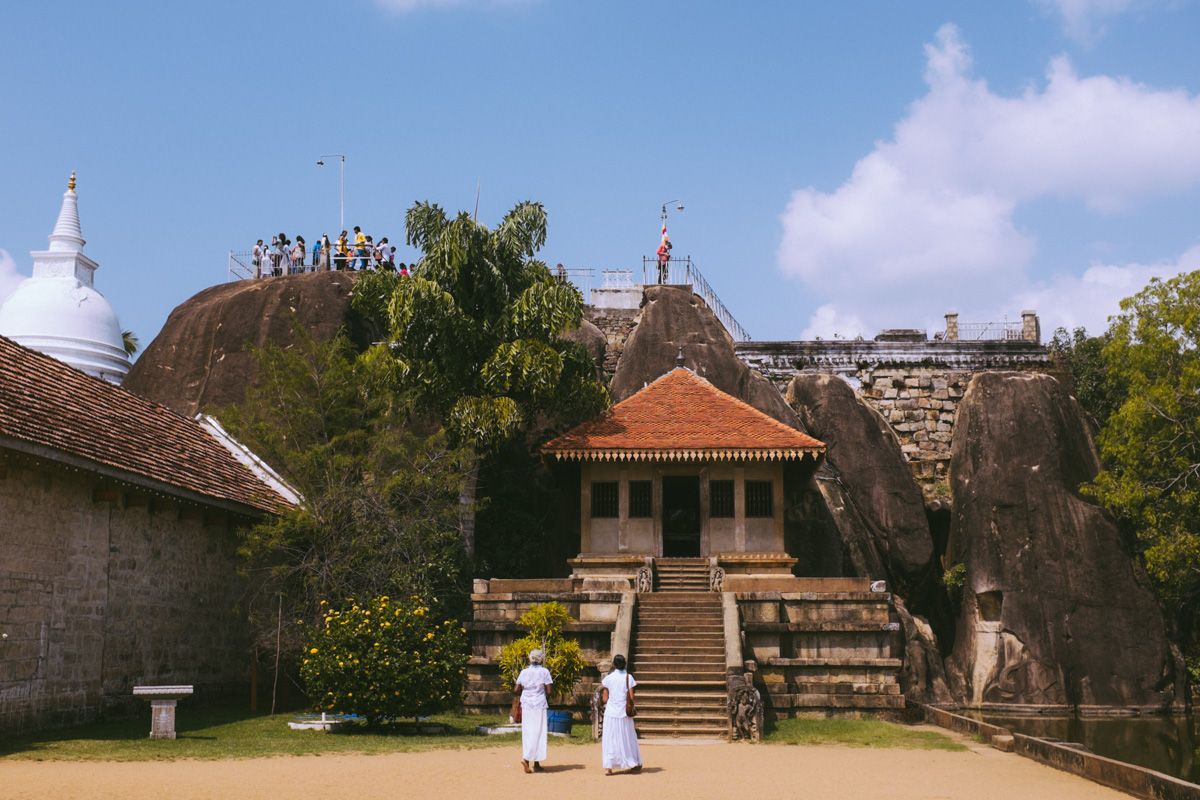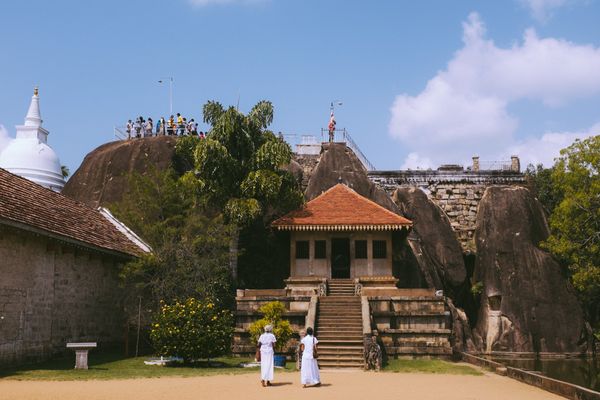 Once upon a time there was a prince in India who annoyed the people in his father's kingdom so much that they demanded to have him executed. Instead, he had half his head shaved and was kicked out of India. This prince, Vijaya, eventually ended up in Sri Lanka where he founded a kingdom. During his reign the village Anuradhagama was established on the banks of the river Kolon and in 377 BC king Pandukabhaya would make it the capital of the kingdom and rename it to Anuradhapura. What's left of this ancient capital is now one of Sri Lanka's most popular tourist destinations.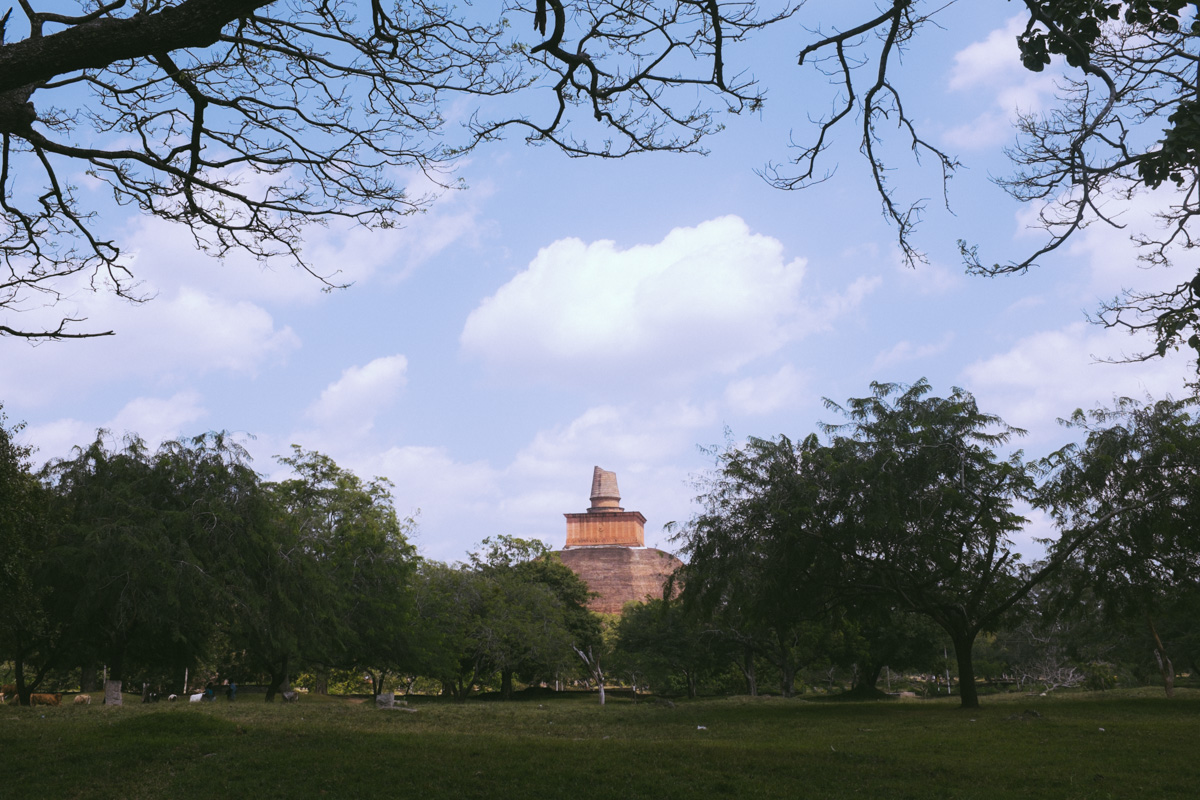 The day after we arrived in Sri Lanka we got on a train at Colombo Fort railway station to Anuradhapura. The train left Colombo at 13:40 with a delay of thirty minutes. We were lucky to find two free seats so we did not have to stand on this five hour train ride. At 18:30 we got off at Anuradhapura Town station where the owner of our guest house was already waiting with his car to pick us up.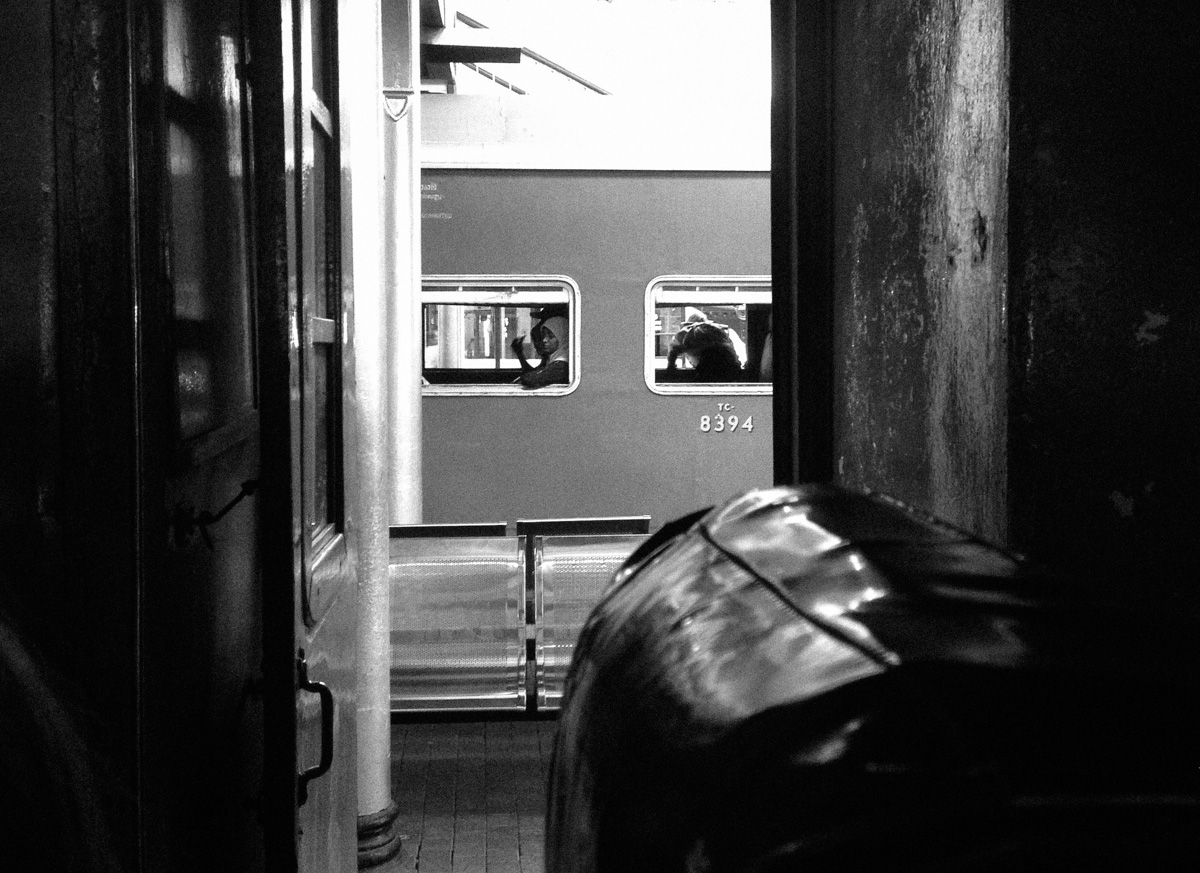 We stayed at Lake Wave Hotel, situated on the edge of one of the water reservoirs in and around Anuradhapura. Our room was one of the upstairs rooms with a nice balcony for 2,800 LKR (~ 21 USD) per night. This place is okay to stay at, with friendly staff. We also had dinner here twice and the food was good.
To Pay or Not to Pay
Foreigners have to pay ridiculous amounts to visit many sights in Sri Lanka and Anuradhapura is no exception: a day pass costs 25 USD. This might not sound like much from a Western perspective but it is a lot of money if you take into account how much everything else costs in Sri Lanka. Especially for people trying to travel on a budget these fees will take up a big chunk of your daily budget.
These high fees have led to the existence of an underground market where locals offer 'special' tours to visit the same sights without having to pay the entrance fees. Of course the consequence of this is that your money goes to a few locals instead of the organizations who maintain the sights.
What did we end up doing? After doing some research and talking to the people at our guesthouse we were quoted a total price of 9,000 LKR (~ 70 USD) for a day tour with a tuk-tuk for two people. This includes the price for the entrance ticket. An alternative would be to rent bicycles instead and explore the area on our own, which would cost 6,500 LKR (~ 50 USD) for two people. When we asked around for the price of the entrance-fee-dodging tour by tuk-tuk we were quoted 5,000 LKR (~ 38 USD). Ultimately we found a tourguide with a tuk-tuk who would show us around for 4,000 LKR (~ 30 USD).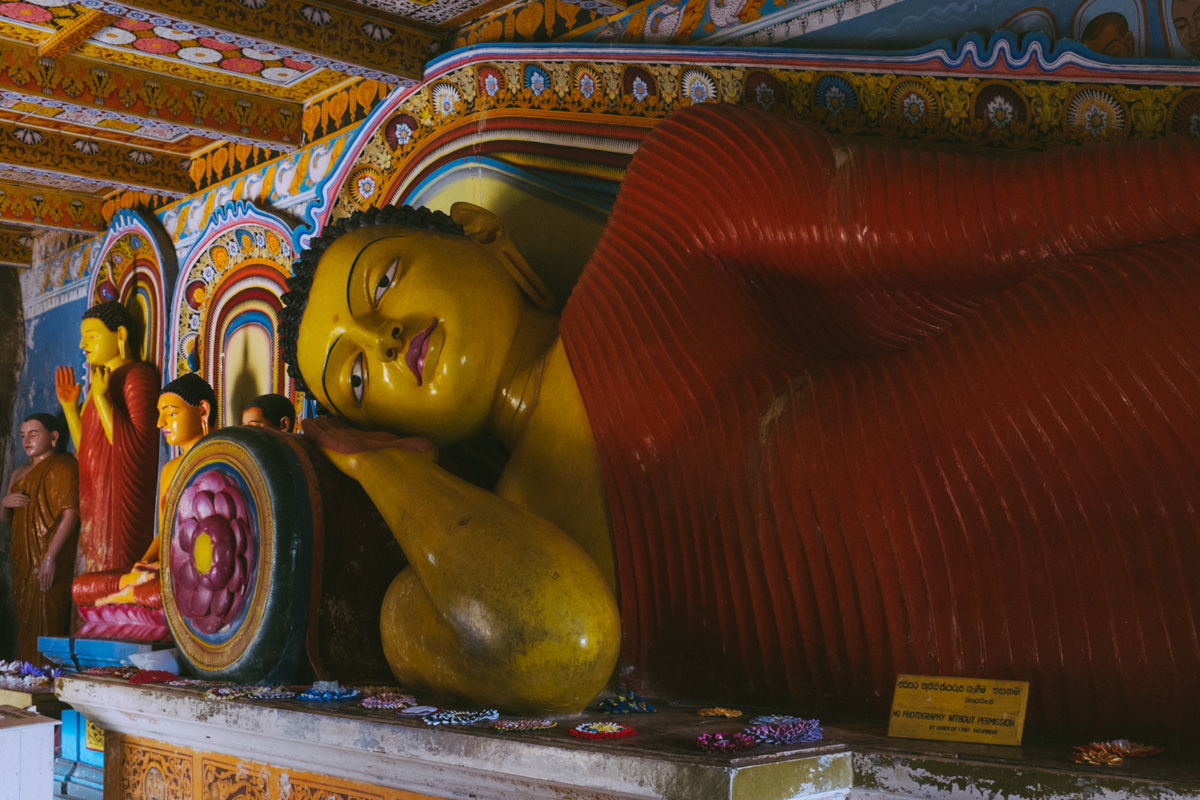 A big, lying Buddha in the Isurumuniya temple.