Noryangjin Fish Market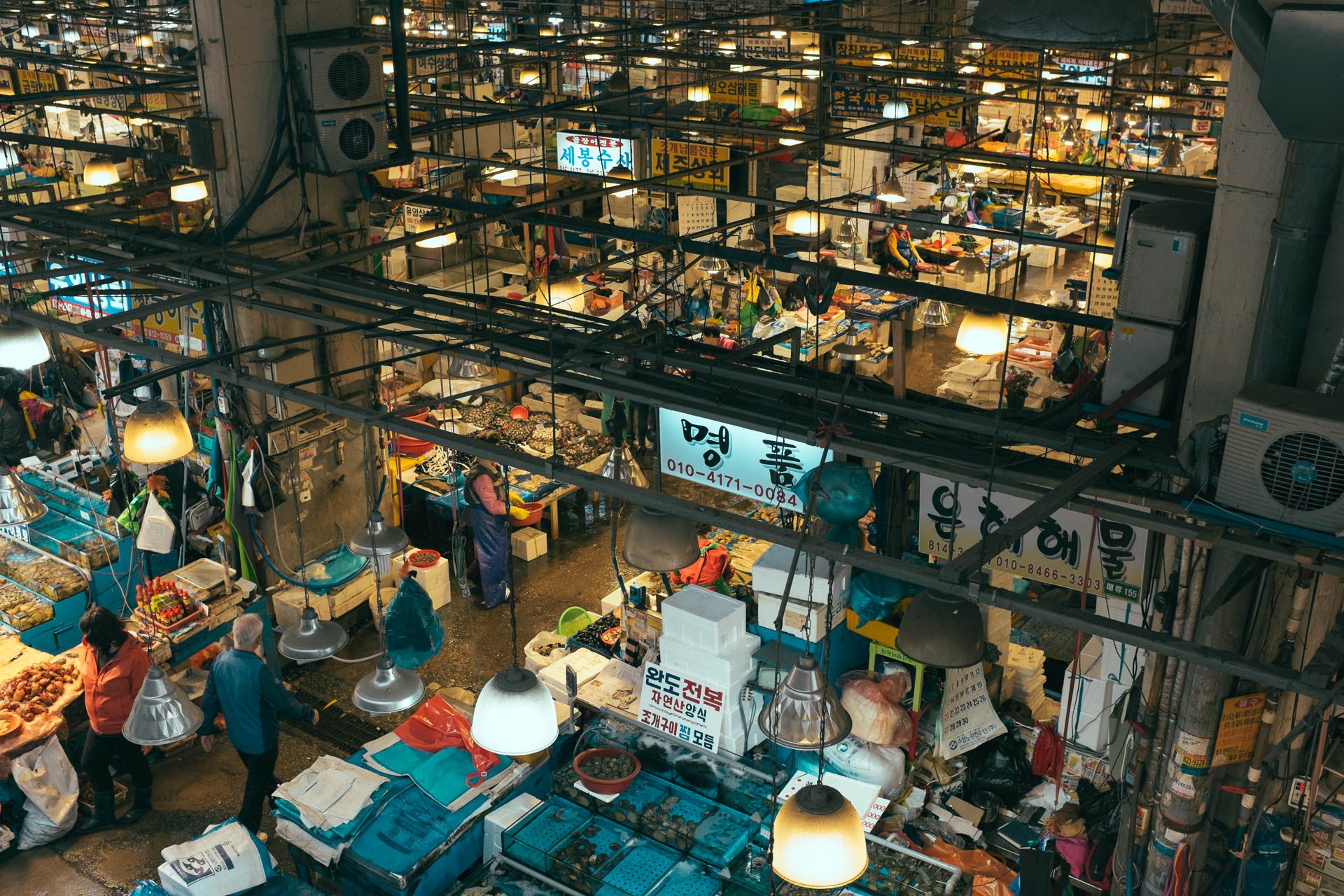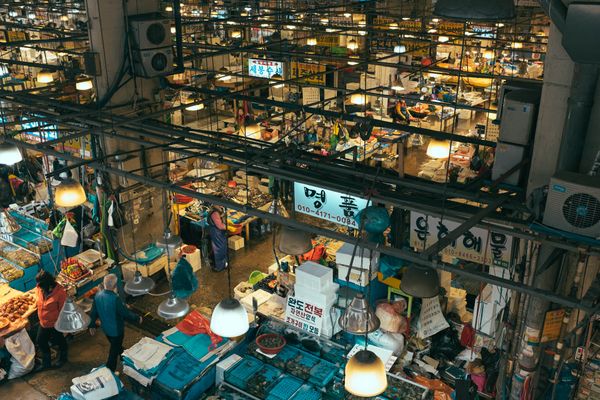 Seafood lovers visiting Korea should not skip the Noryangjin Fish Market in Seoul. Early-risers are treated to the freshest seafood and fish, but the market is open 24 hours a day so you can visit at any time. It's a great place to gaze at the strange creatures that inhabit our oceans. Once you're tired of walking around try the freshly sliced sashimi.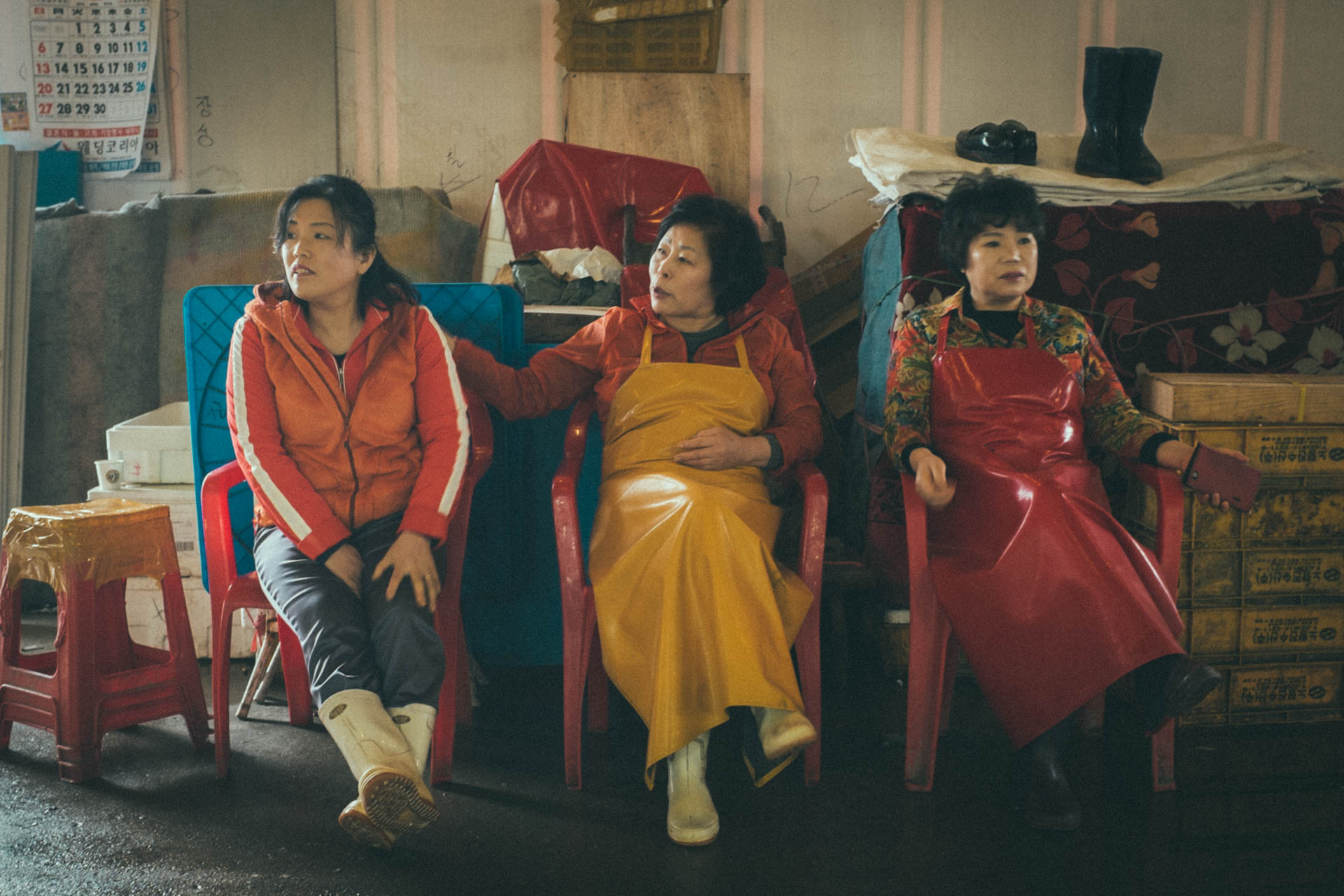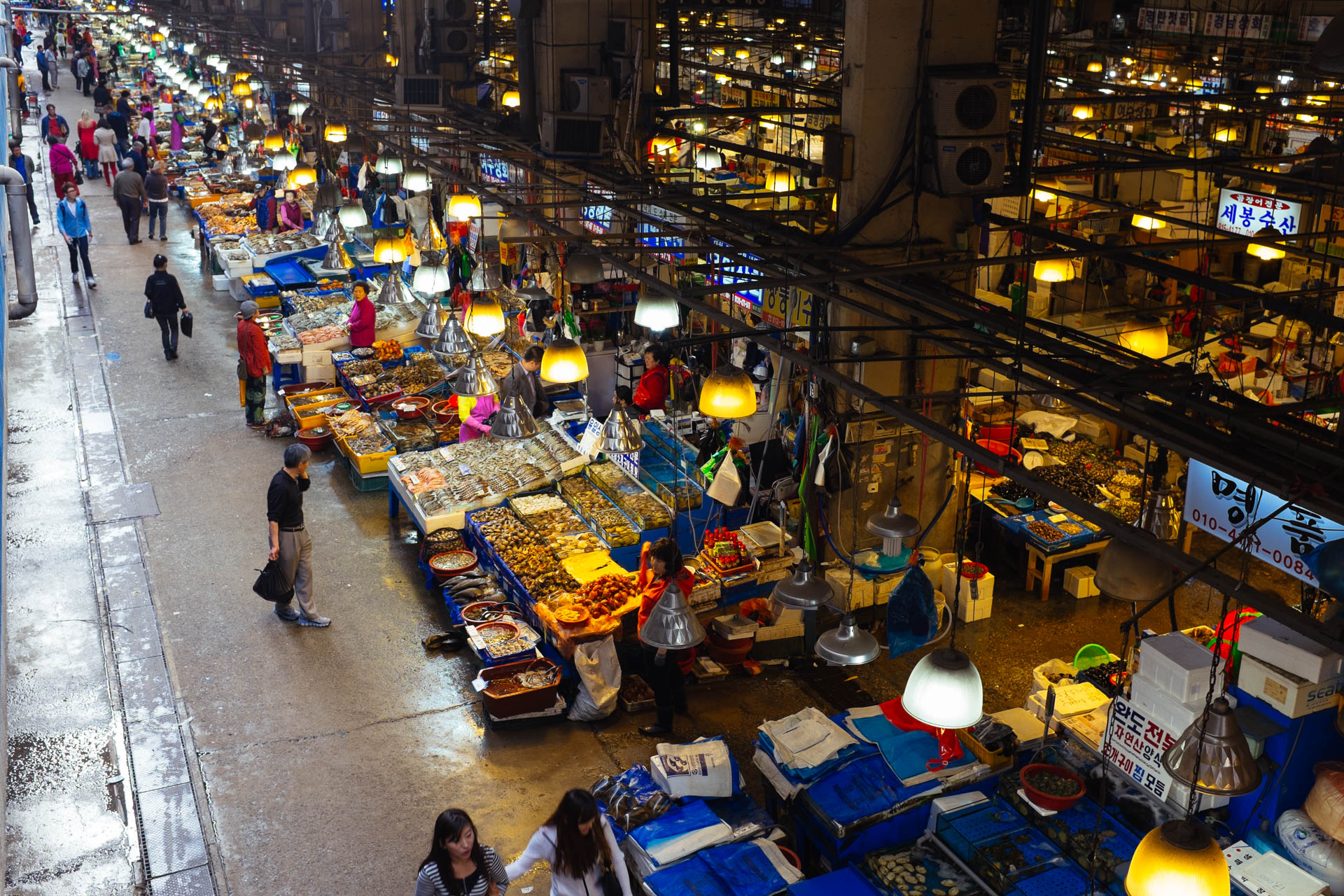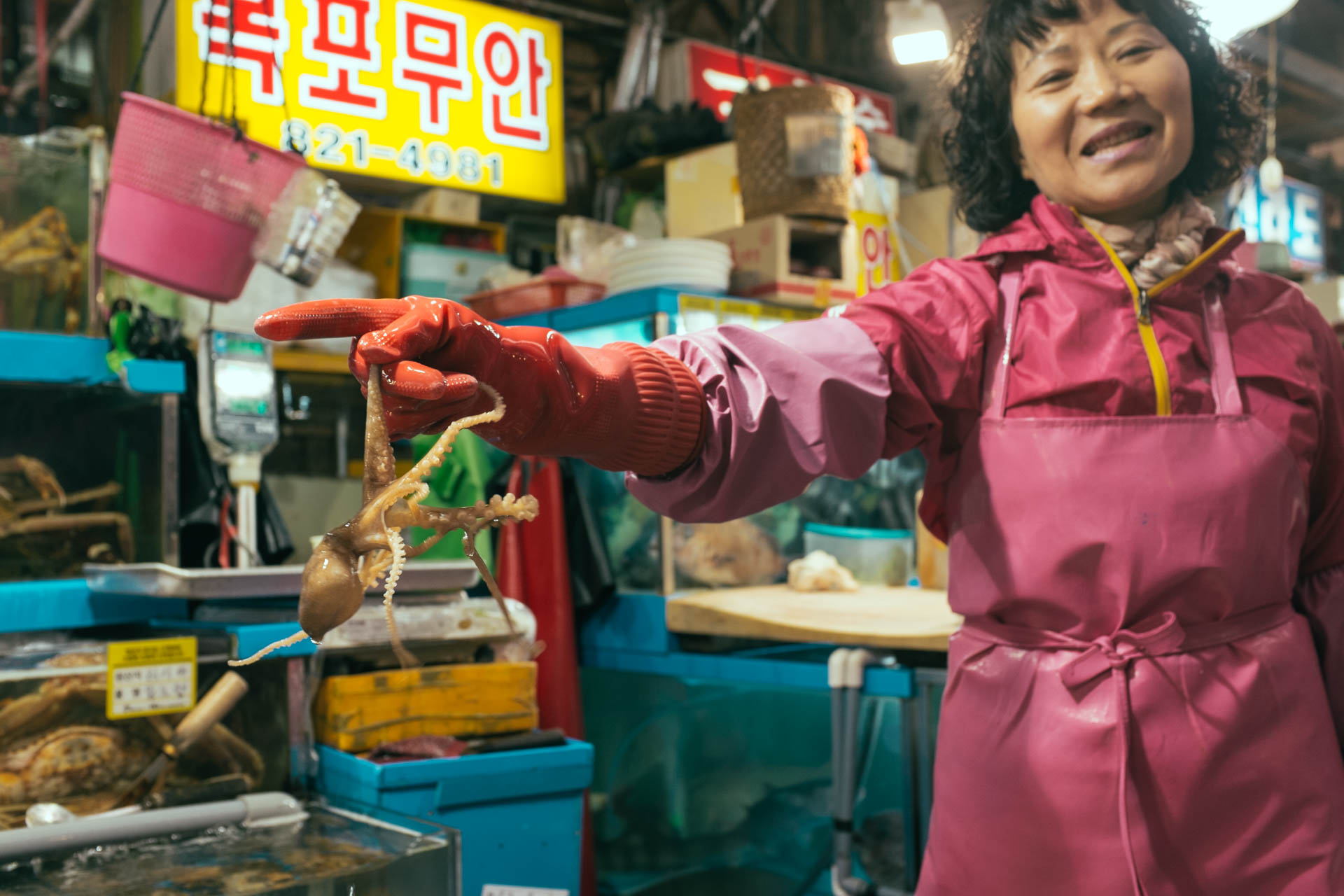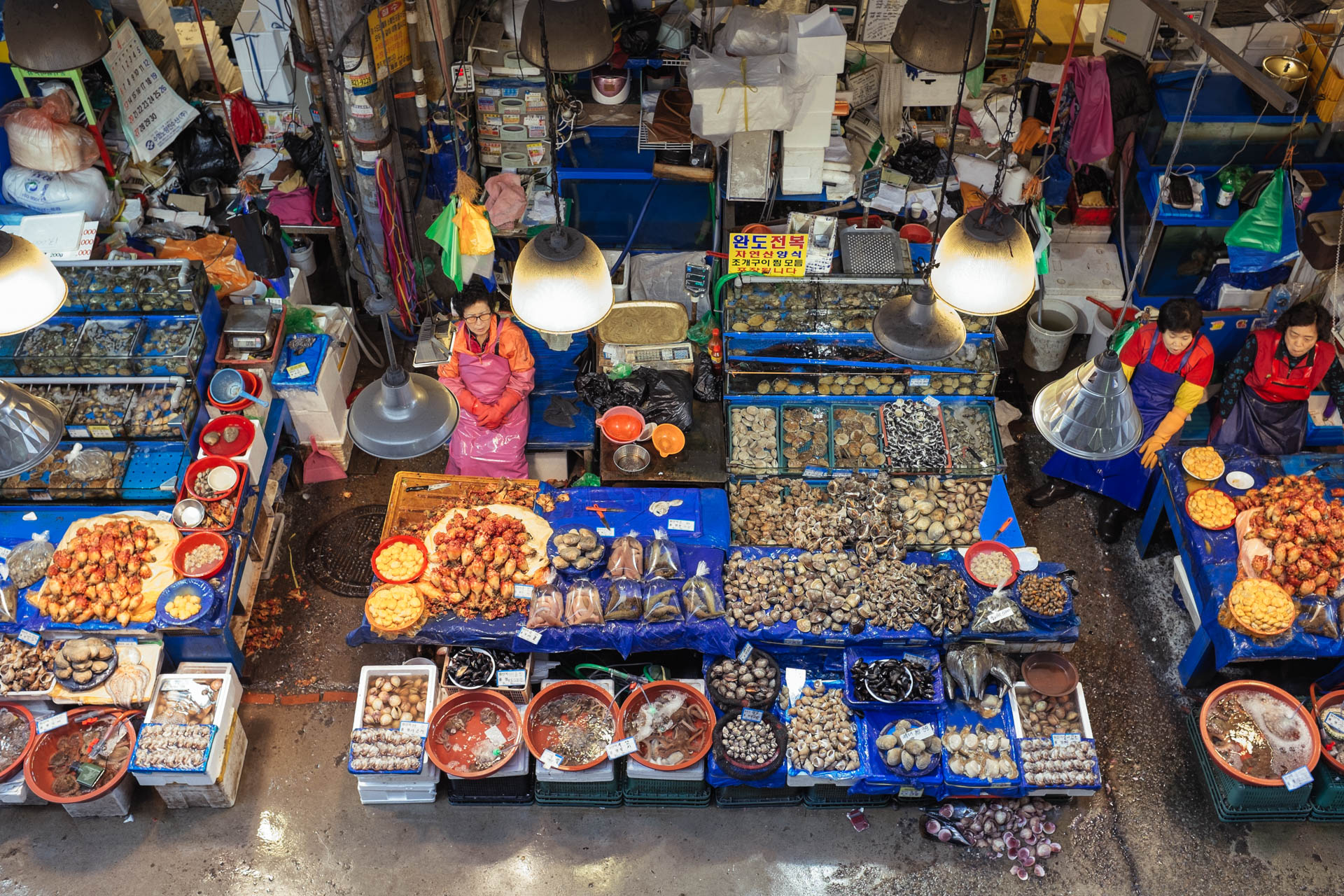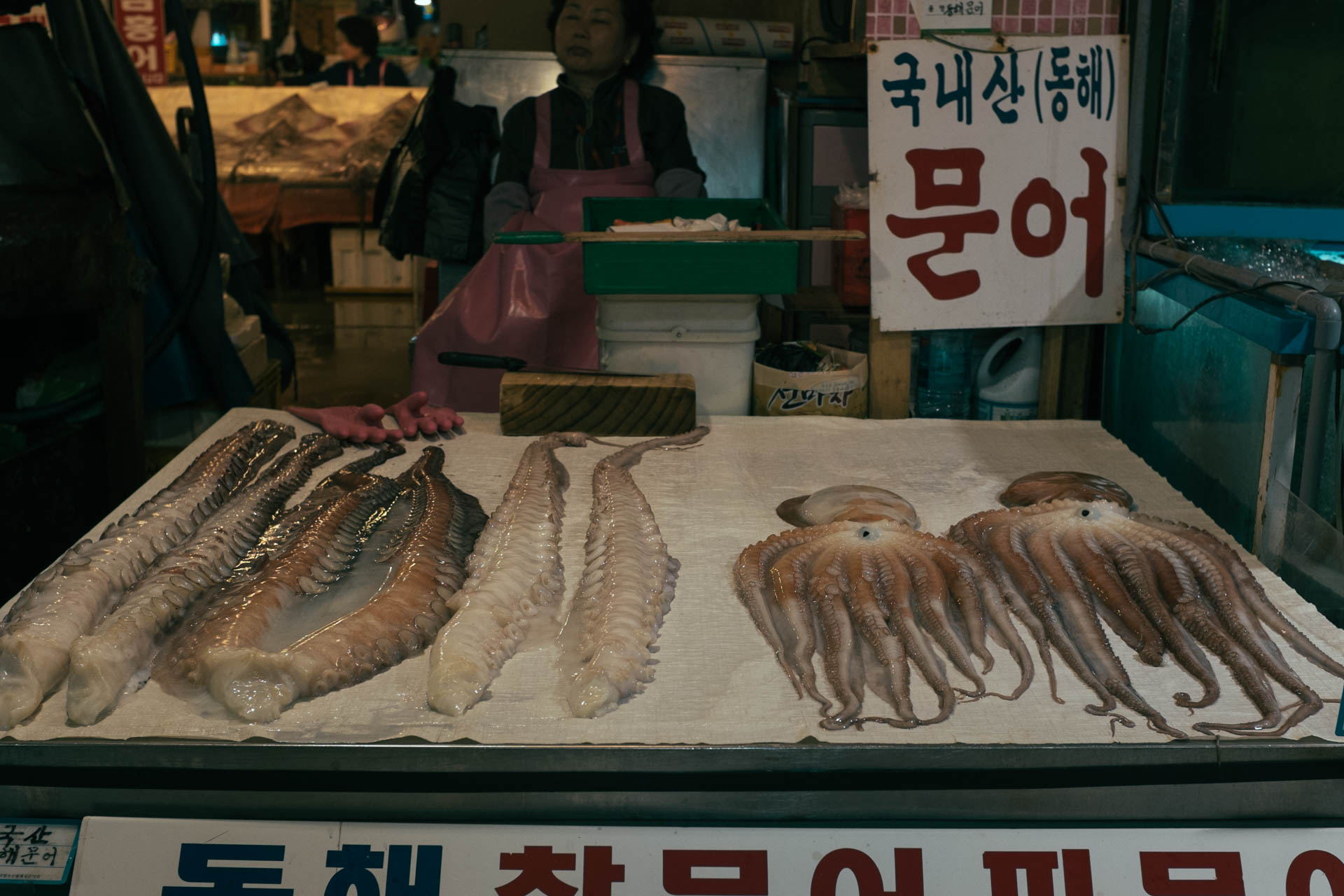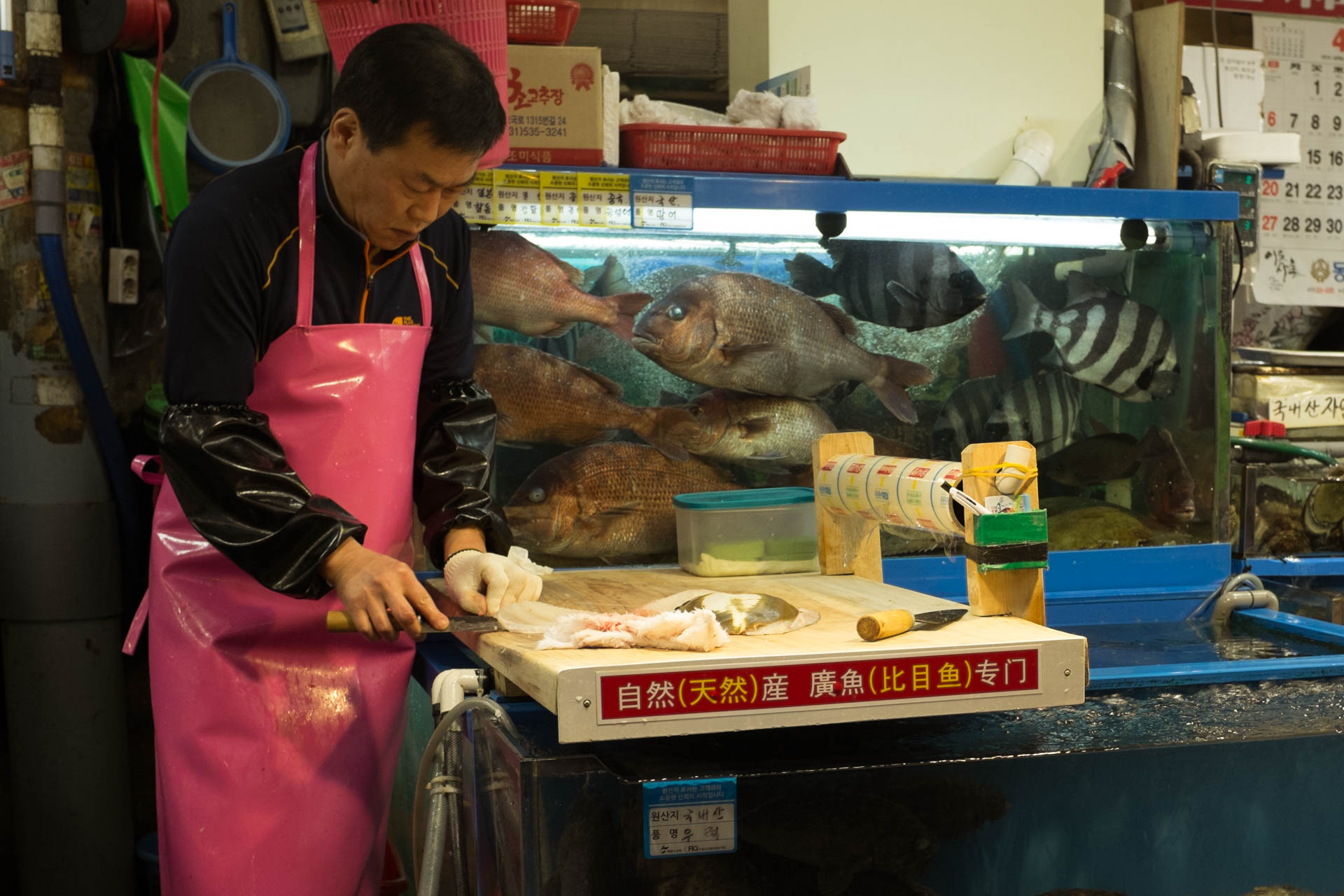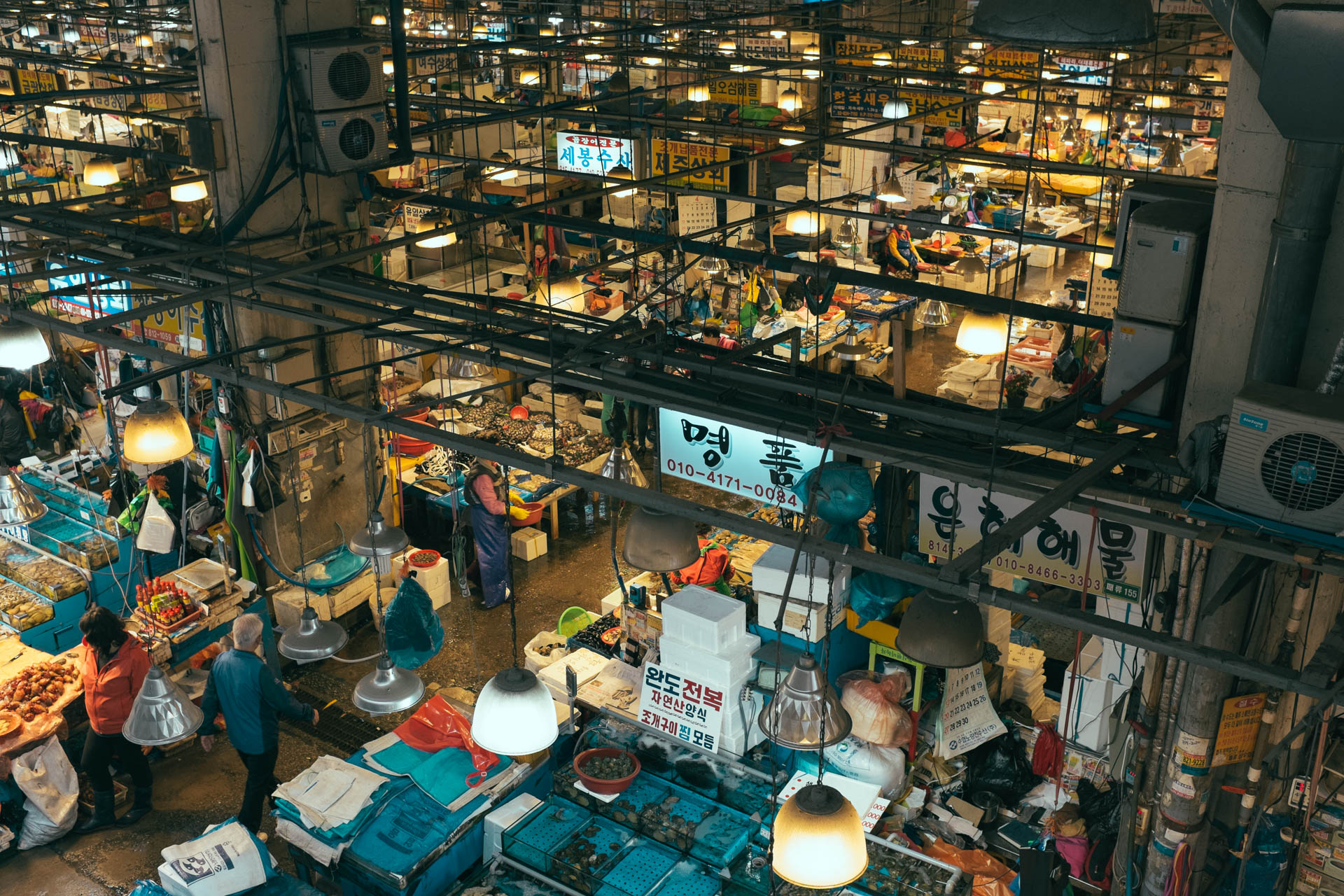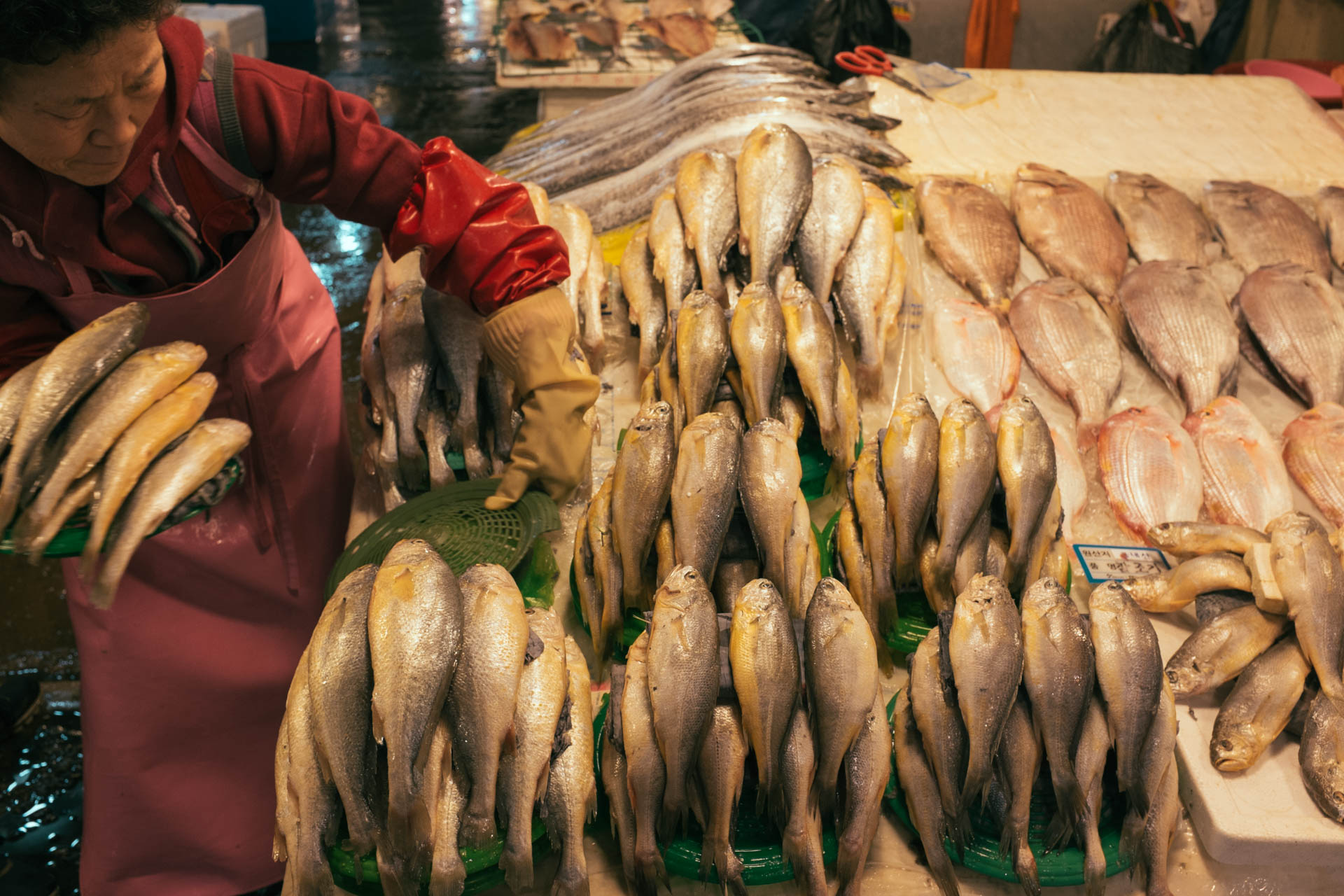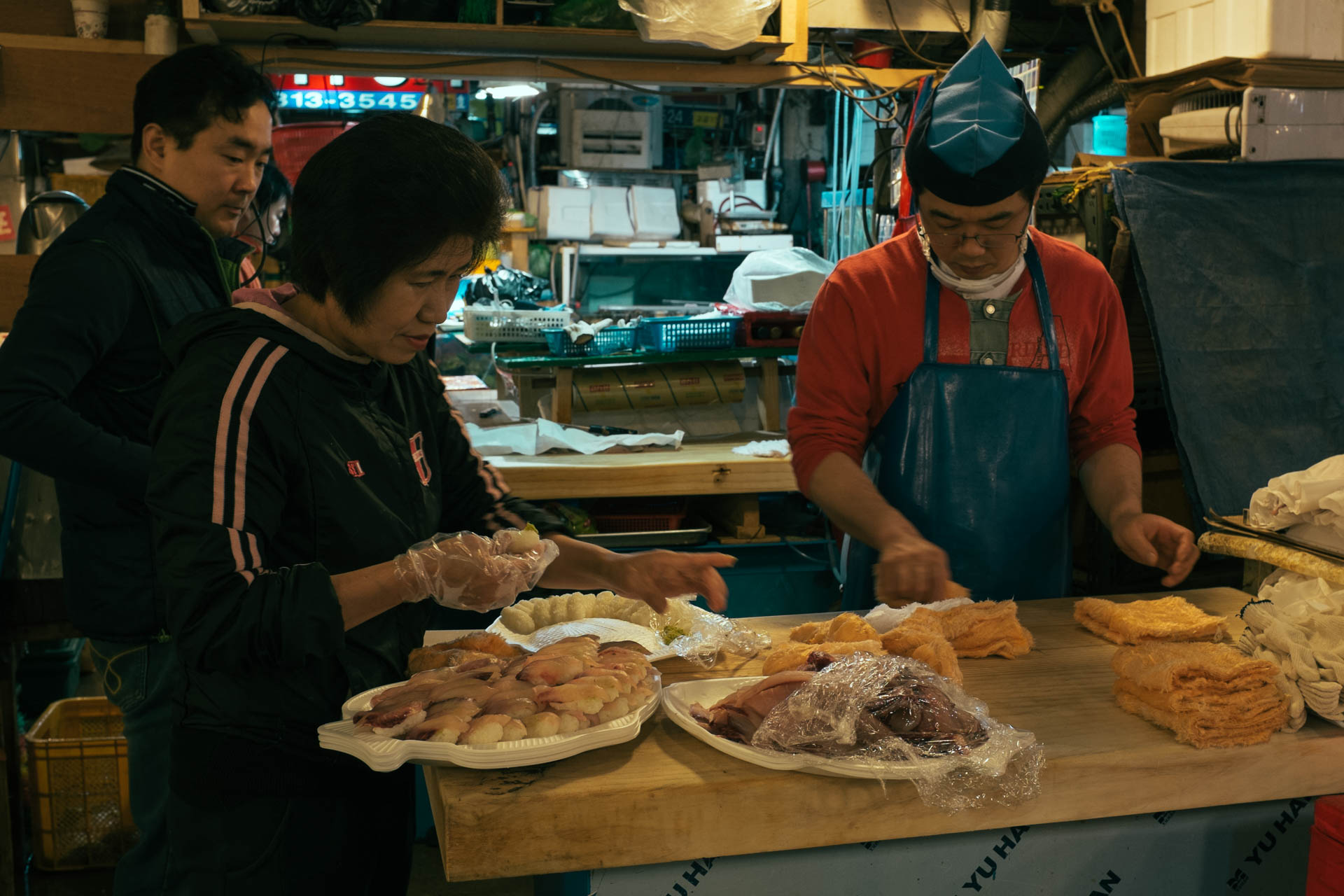 Getting there
The fish market is easy to find as it is right next to Noryangjin subway station. Take subway line 1 to Noryangjin station. Exit the station and walk over the bridge crossing the tracks. You have reached your destination.