Gobi Tour: Party in a Turtle
Hidden somewhere in the Mongolian Gobi desert is a turtle. A concrete turtle in whose shell a restaurant serves some of the finest Mongolian cuisine in the region. One night the turtle started blasting heavy techno music into the empty desert. This night happened to also be the night I stayed in a nearby nomad camp.
We'd been riding camels and running down sand dunes during the day and a party seemed like a good way to end the day. Wearing our least smelly clothes — we hadn't showered in days — everyone jumped in the van and we set off towards the pumping beats in the distance. Roads do not exist in the desert so in the darkness our guides just aimed for the sound and we all prayed that no drunk nomads would cross our path.
Upon arrival at the turtle we were greeted by about a hundred nomads — all men, no women in sight — who had clearly already been partying a while. As the only foreigners we were immediately welcomed in their circle and we drank and danced in front of this bizarre turtle. While taking a piss in the desert a little ways from the dance floor I looked up and saw one of the most beautiful night skies I've seen in my life. It was one of those magical moments of perfect happiness with just me, the milky way and the Black Eyed Peas and Britney Spears screaming and shouting in the background.
After a couple drinks we headed back to our nomad camp to get some sleep as tomorrow would be another long day driving to God knows where. I'd learned that in the emptiness of the Gobi desert it didn't matter what direction you drove, as exactly this emptiness is its best feature. Encouraged by the alcohol and with thick sleeping bags some of us decided to spend the night outside, right under the milky way. I couldn't imagine a better way to fall asleep than with my nose freezing off and shooting stars flying through the sky.
The next morning I woke up with the sun warming my face and my nose still attached. It had been a memorable night, but as the saying goes: 'what happens in the Gobi, stays in the Gobi'. I do not have any tangible evidence that this night ever happened. You'll just have to take my word for it. However I do have other photos from my Gobi trip in which I've tried to capture the emptiness of the desert. Interested in visiting Mongolia? Read some practical things at the bottom of this post.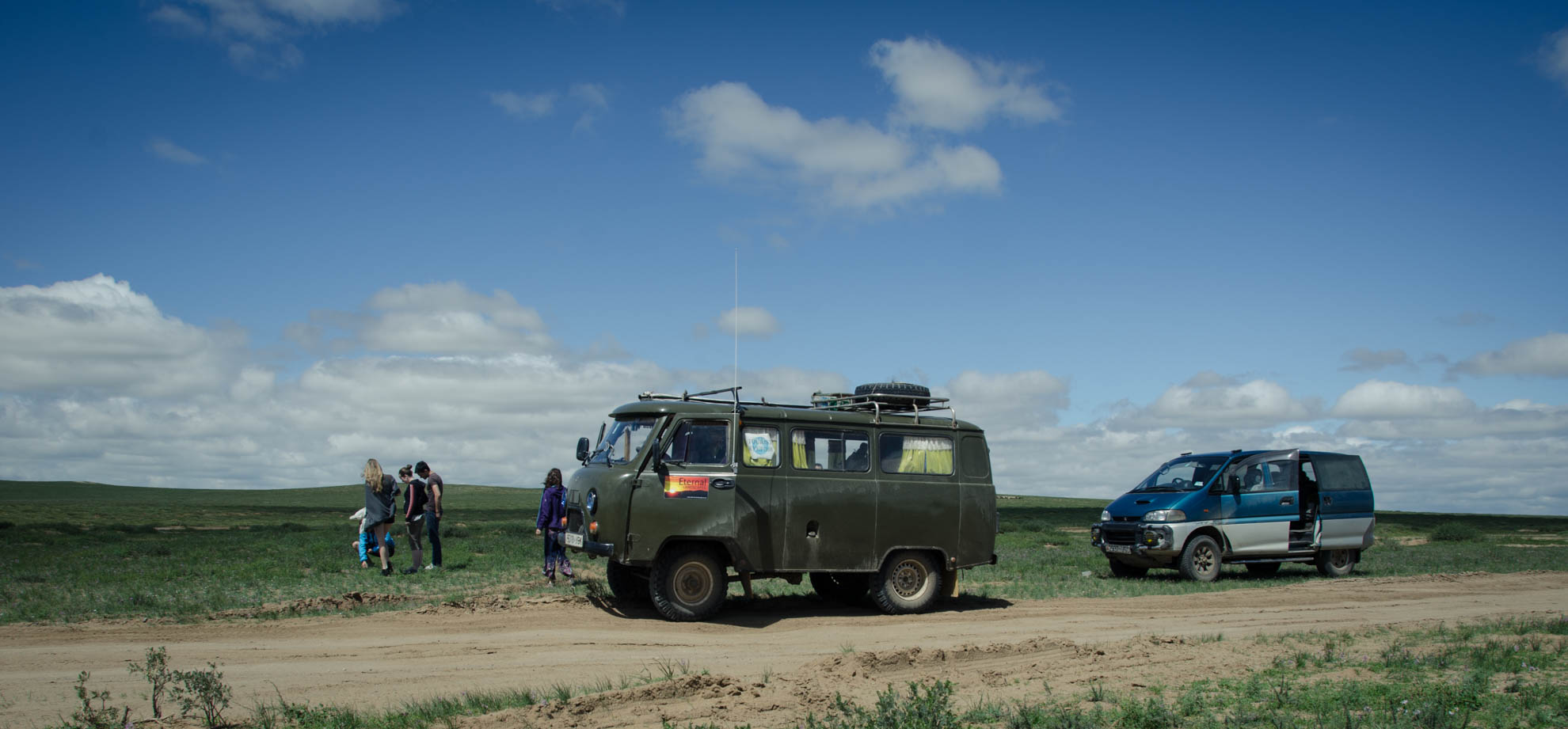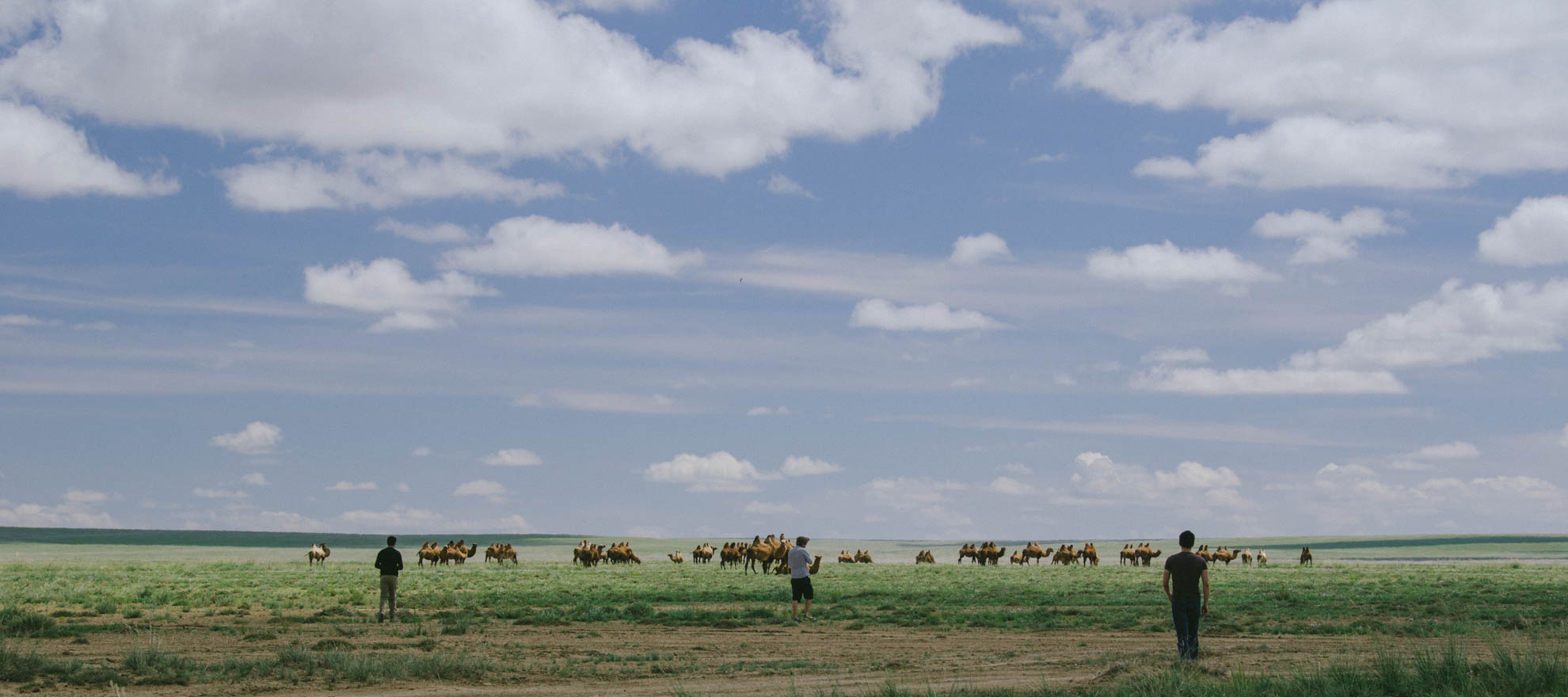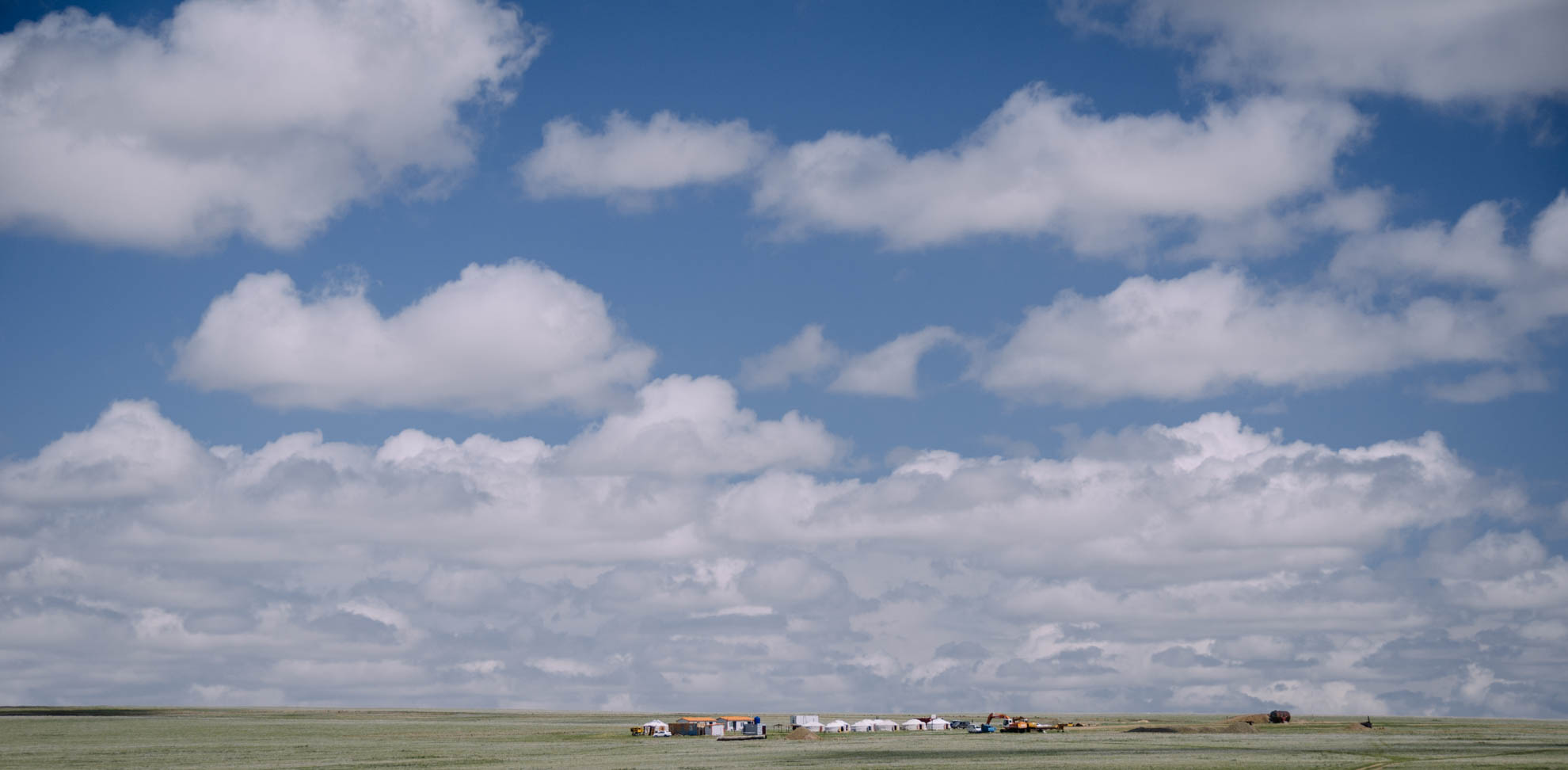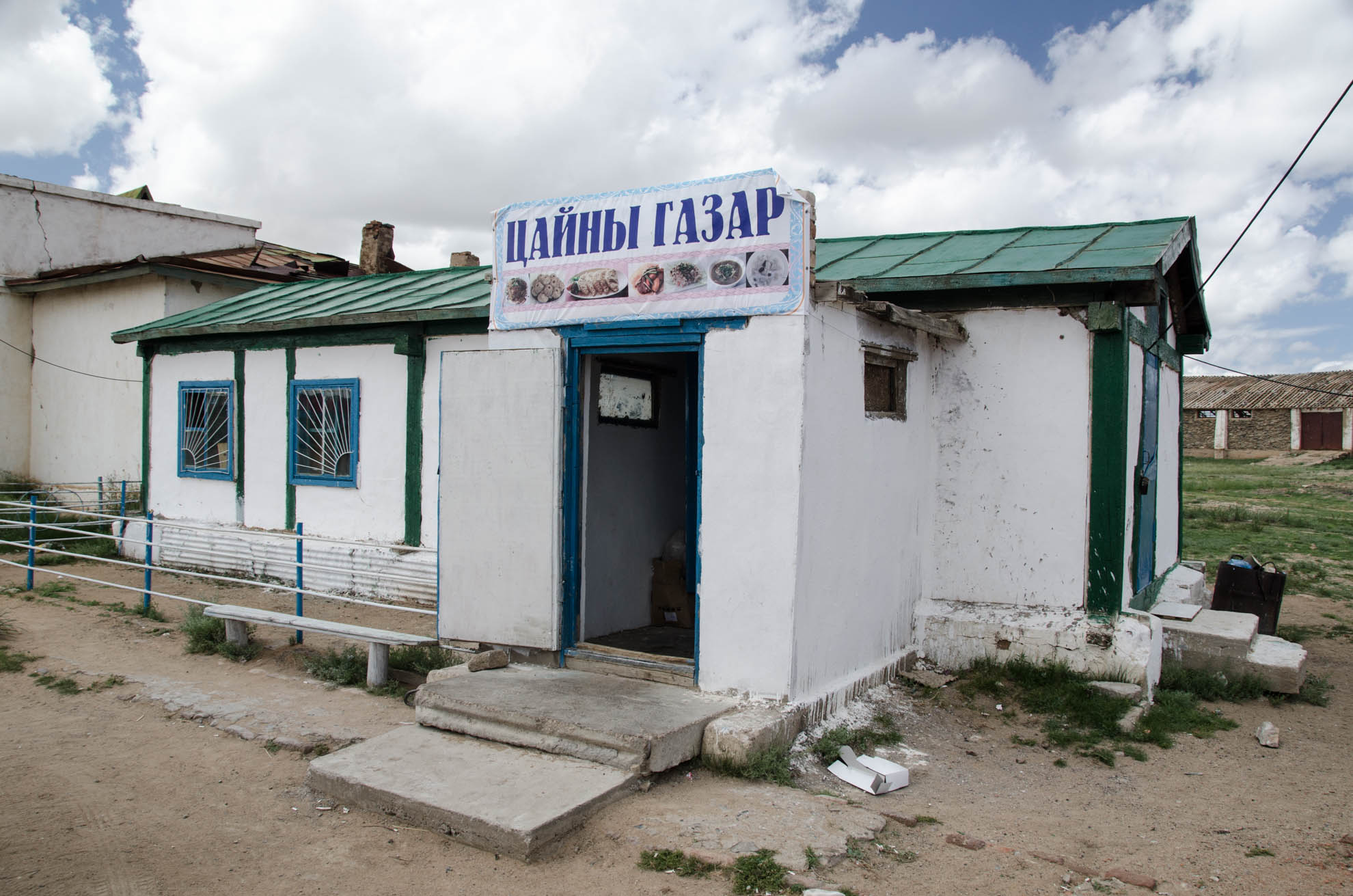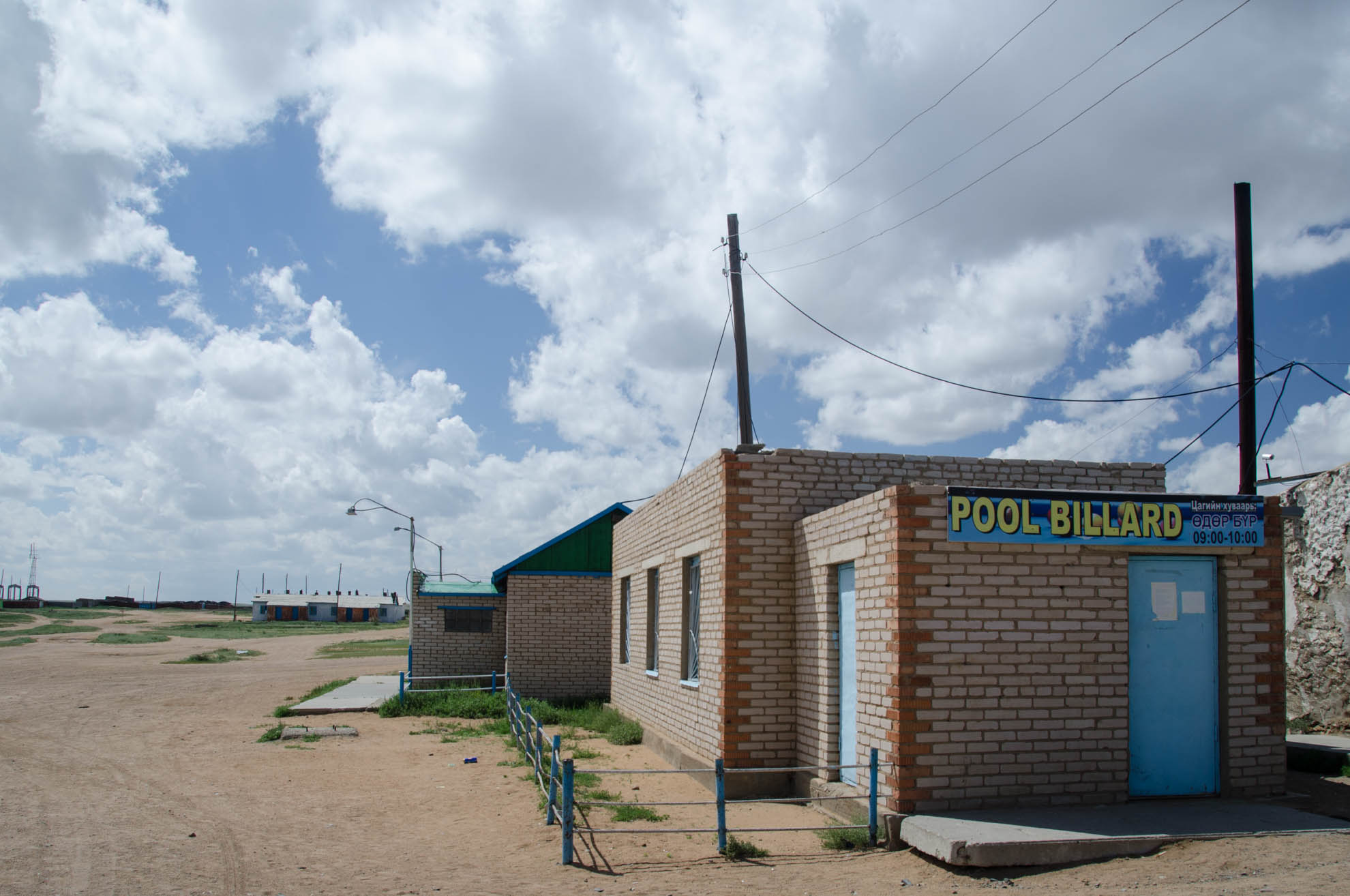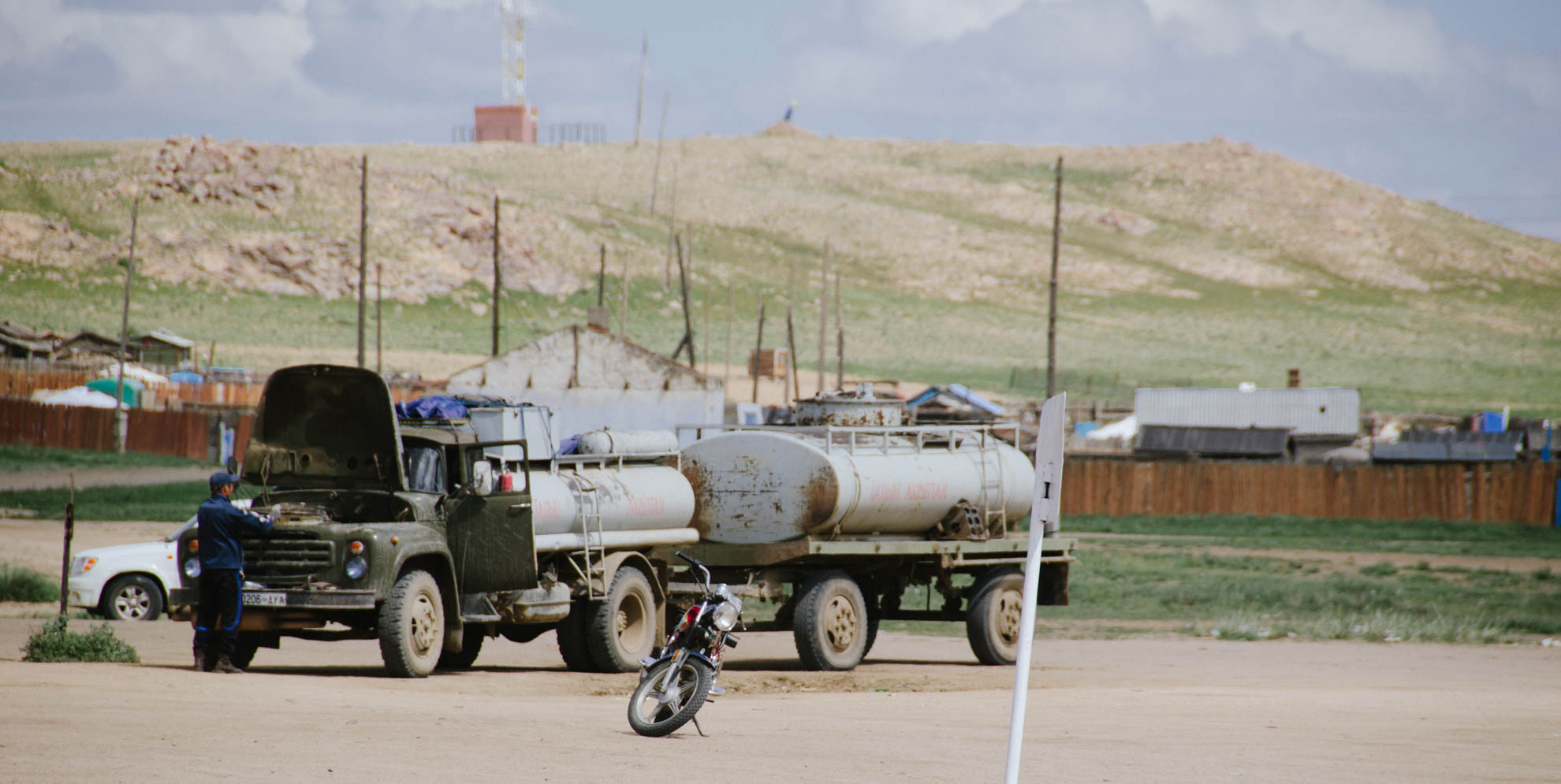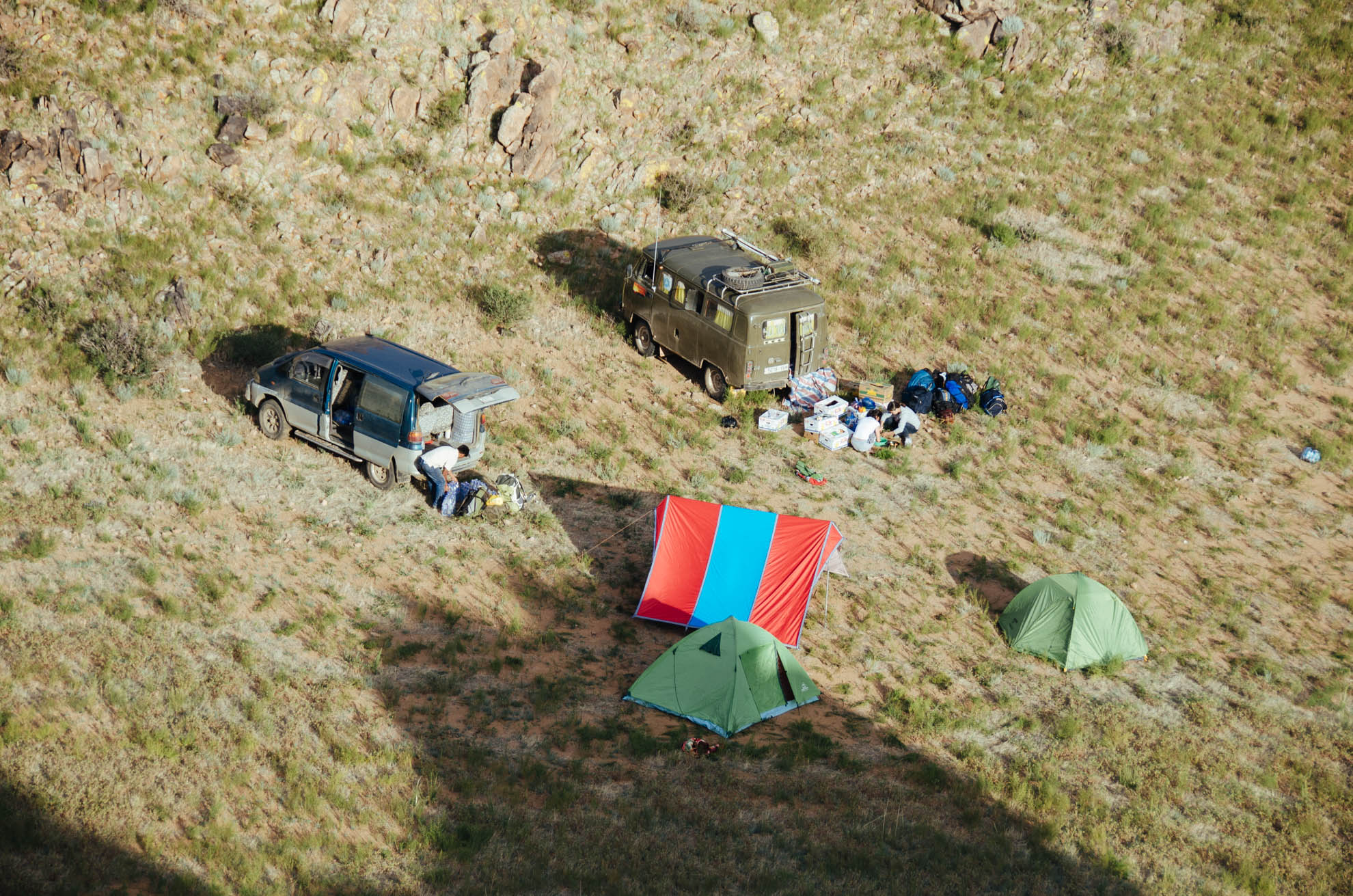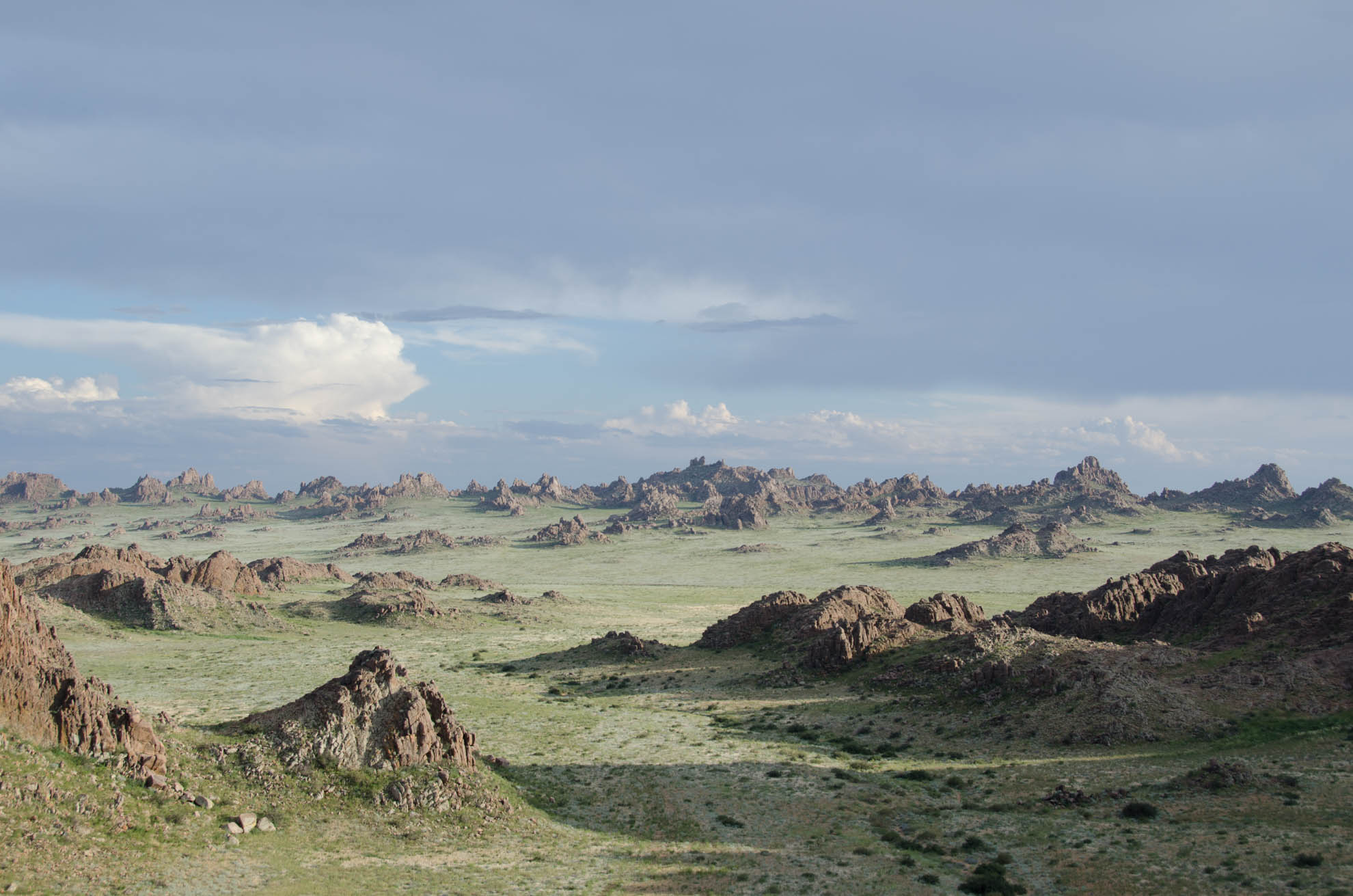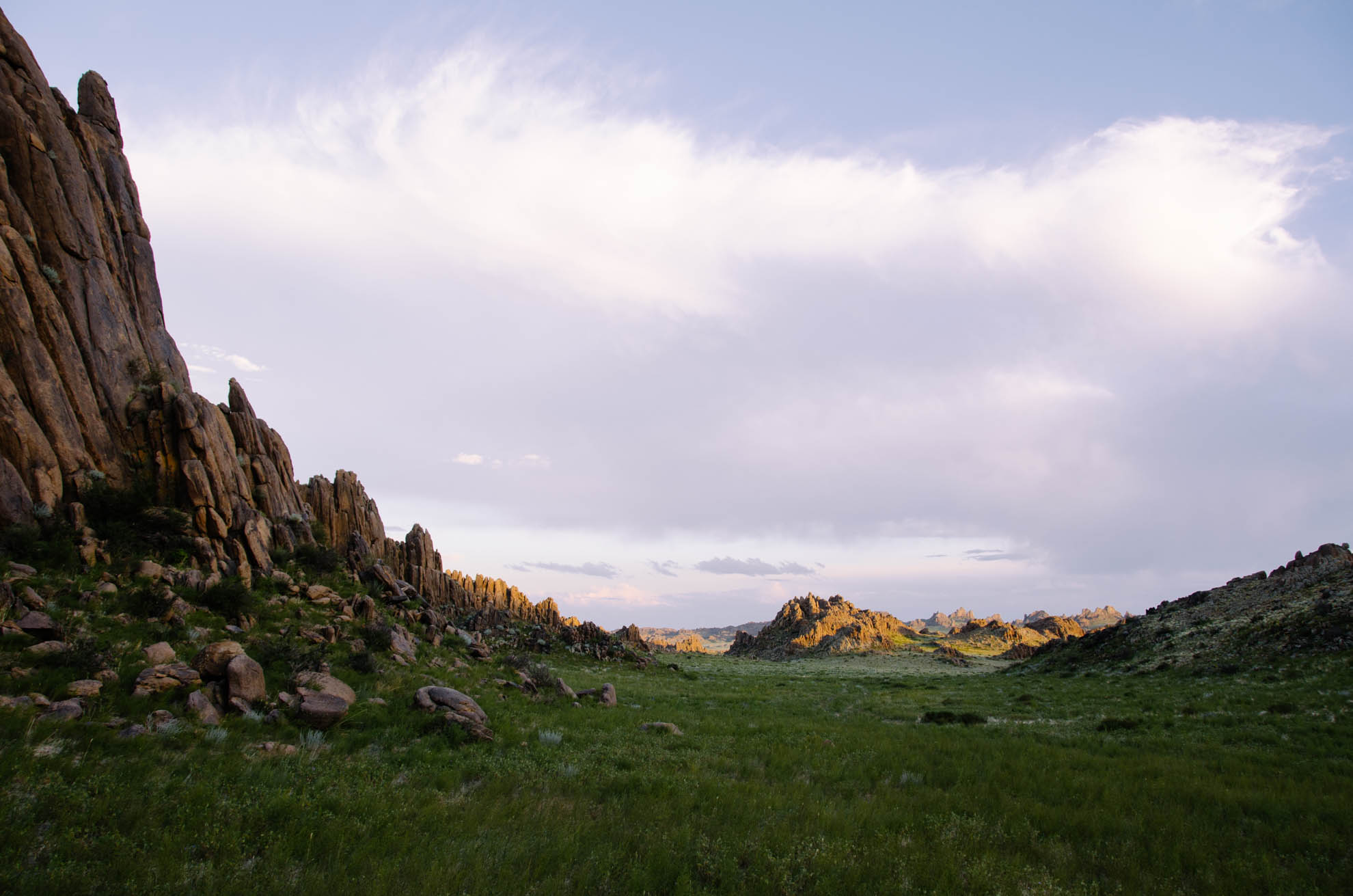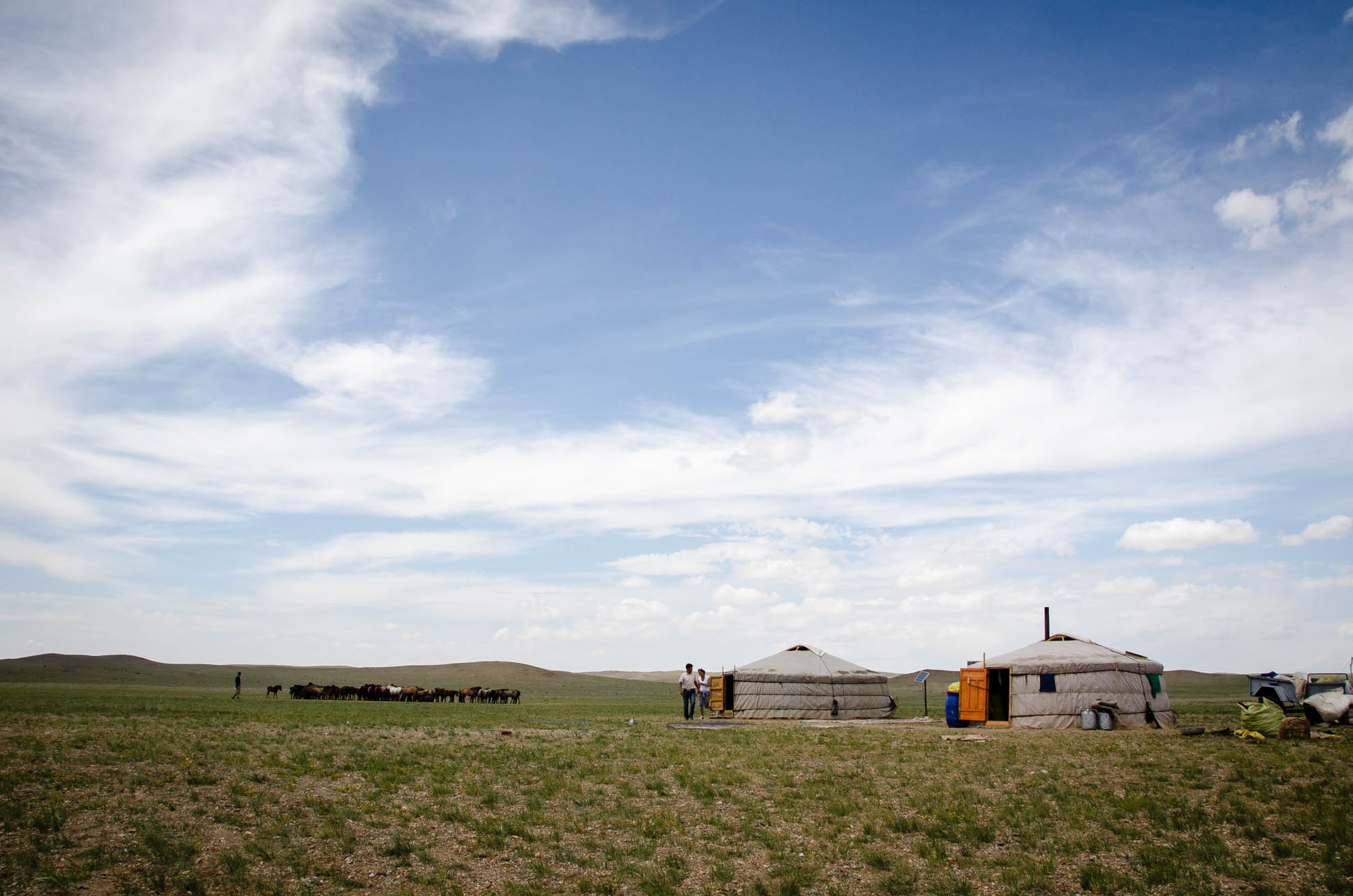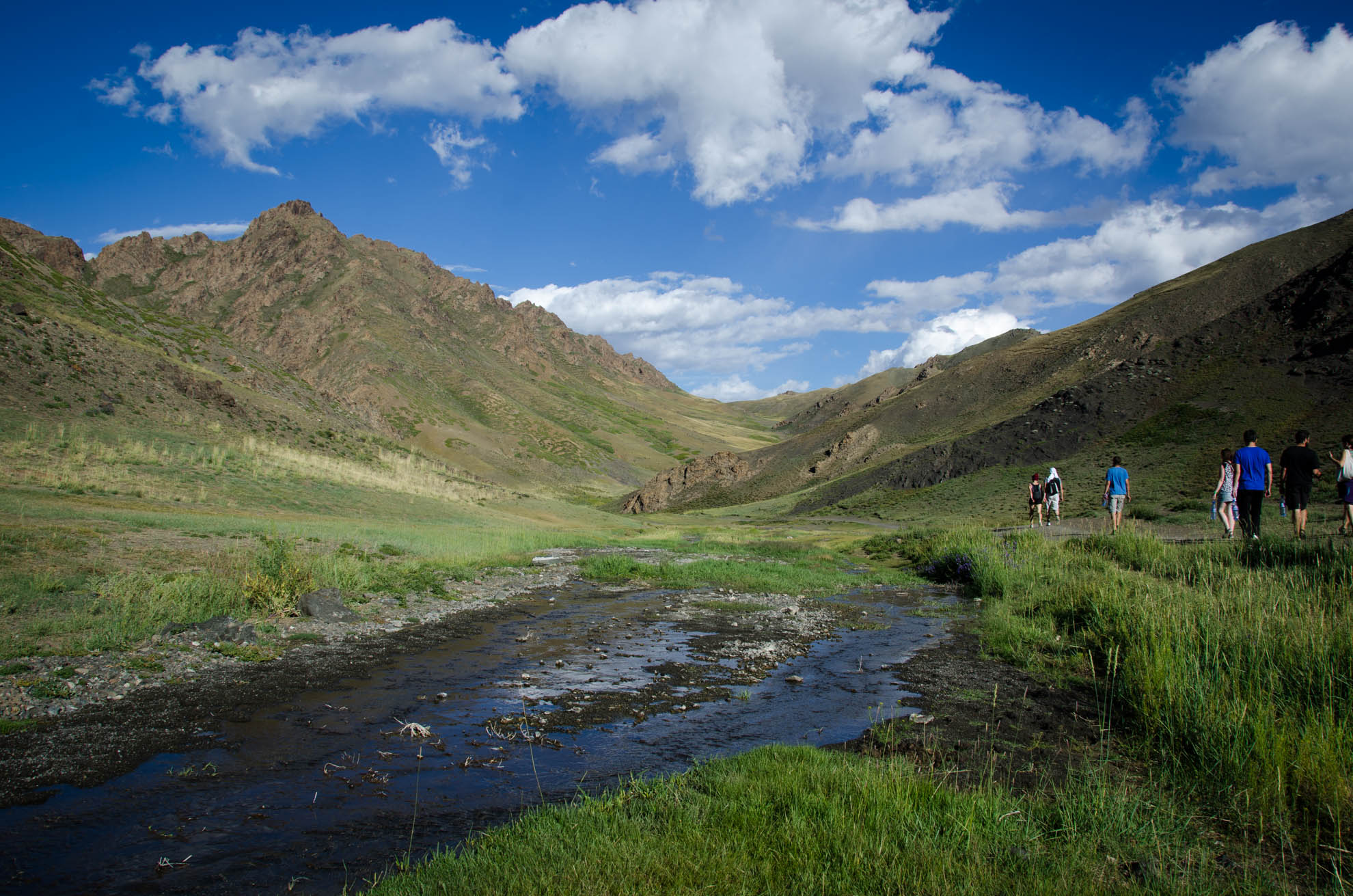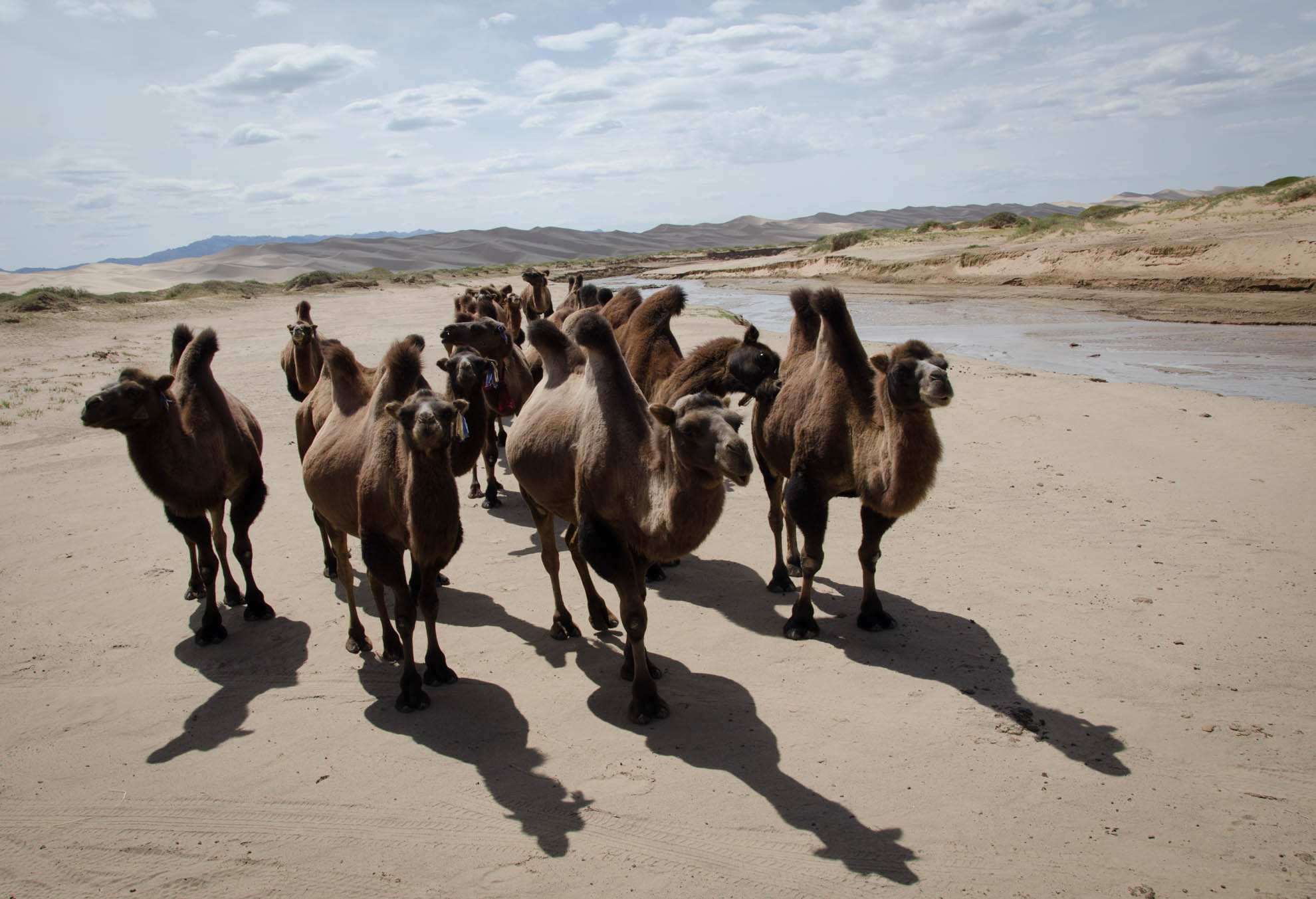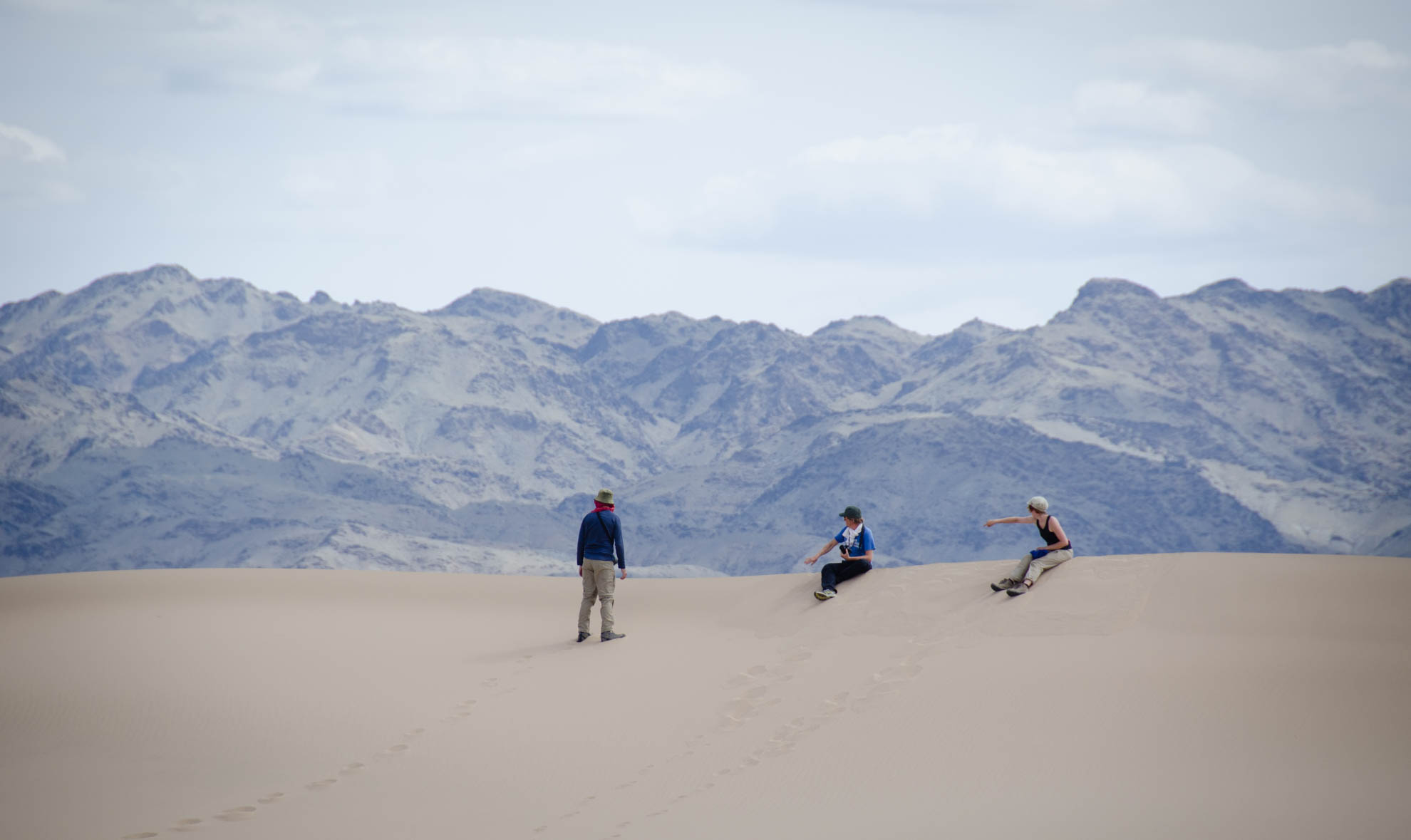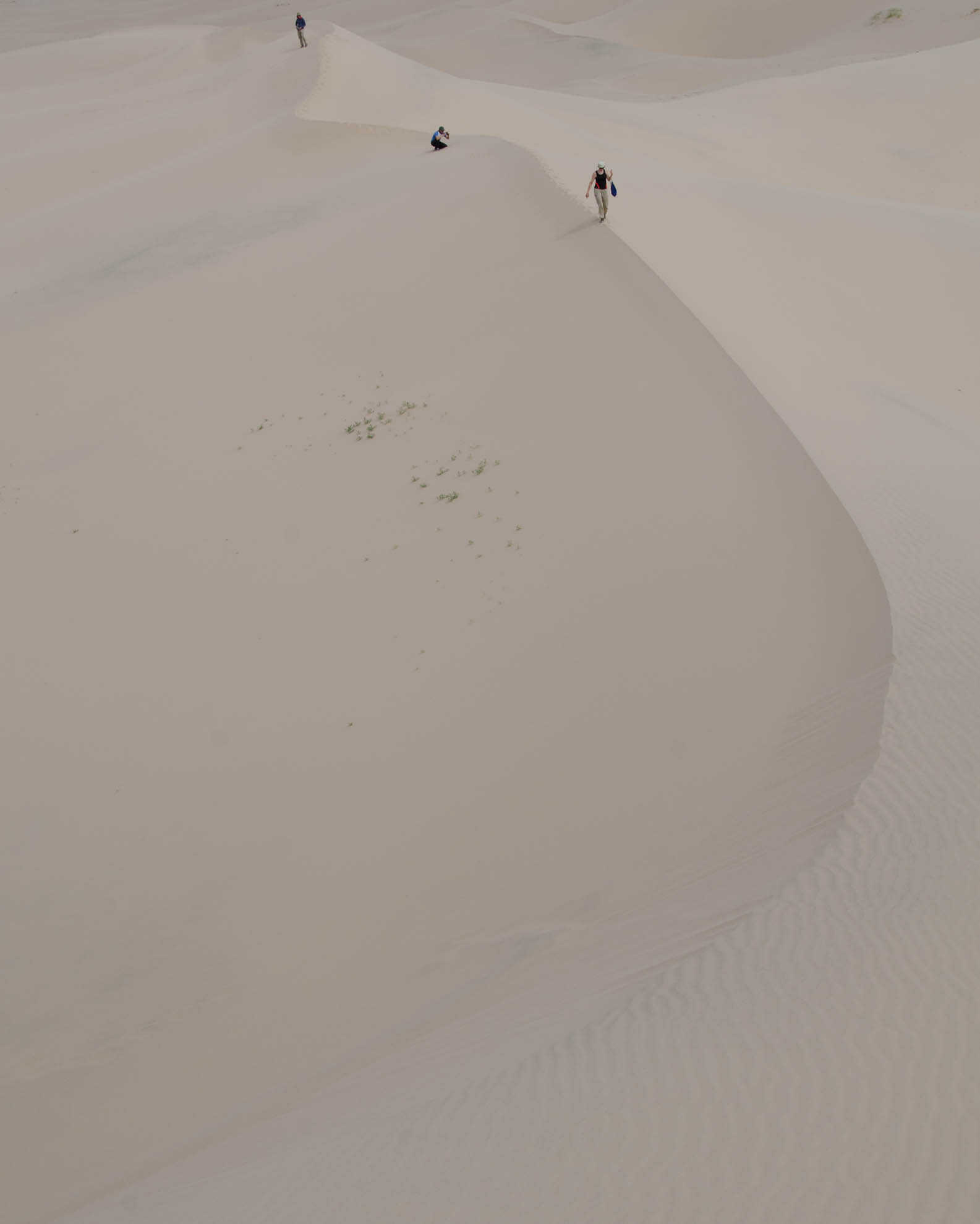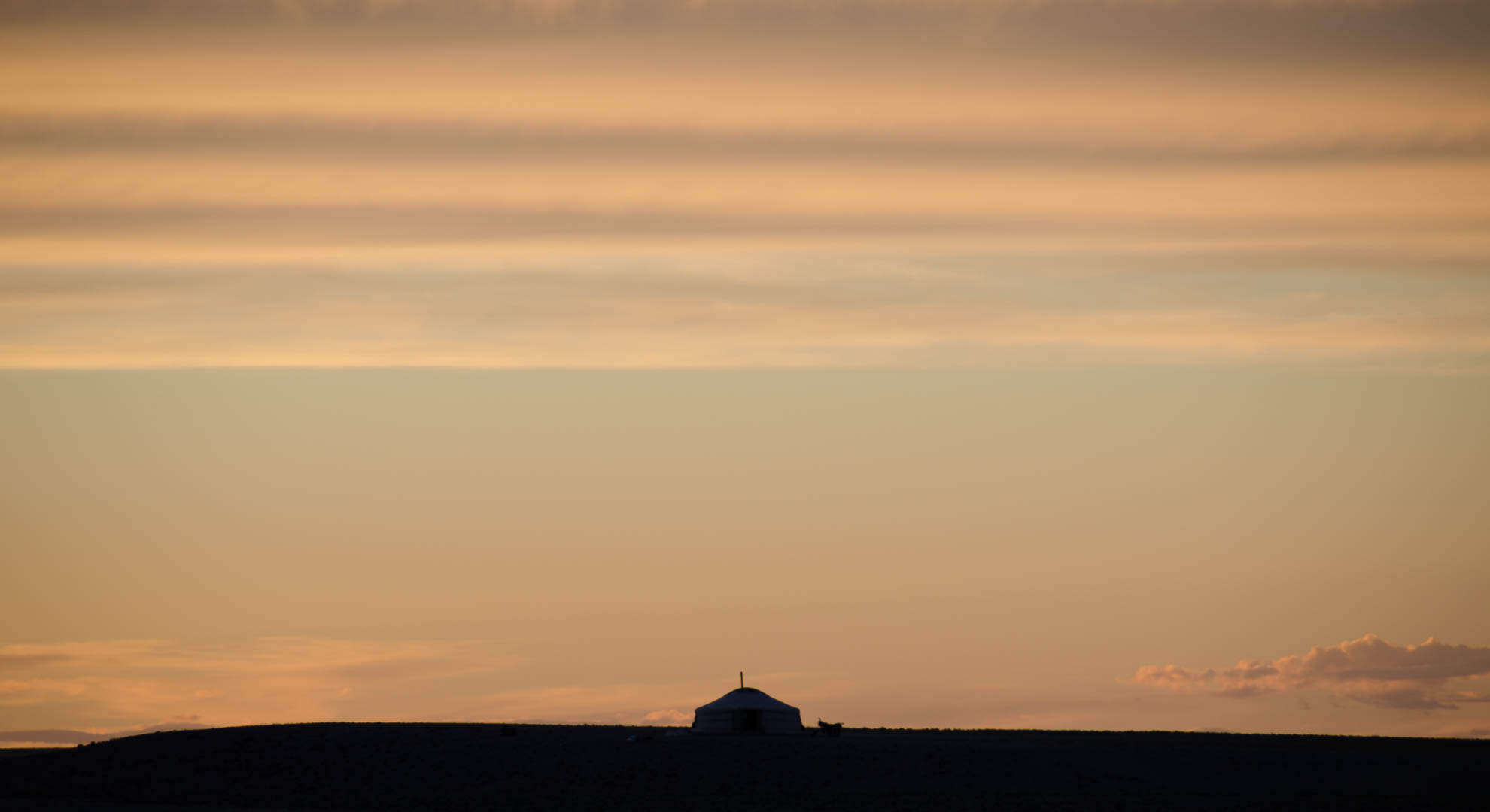 Recipe for Magic
Here is some practical information if you're also considering getting lost in Mongolia (recommended!):
You can get in by flying directly to the capital Ulaanbaatar. A much more interesting way however would be to take the train from Beijing
EU citizens can now enter Mongolia visa-free for 30 days. US citizens can enter visa-free for 90 days. Canadians and Australians need to apply for a visa beforehand. This is different from when I visited as I still had to get a visa.
In Ulaanbaatar all guest houses offer tours to different parts of Mongolia. I did a 6 night Gobi tour which cost me 300 USD (May 2013). This included all transportation, meals and accommodation. It is possible to do it on your own if you have a vehicle but as there are no signs, roads or gas stations I figured it would be easier to join an organized tour.