A Day on the Pingxi Line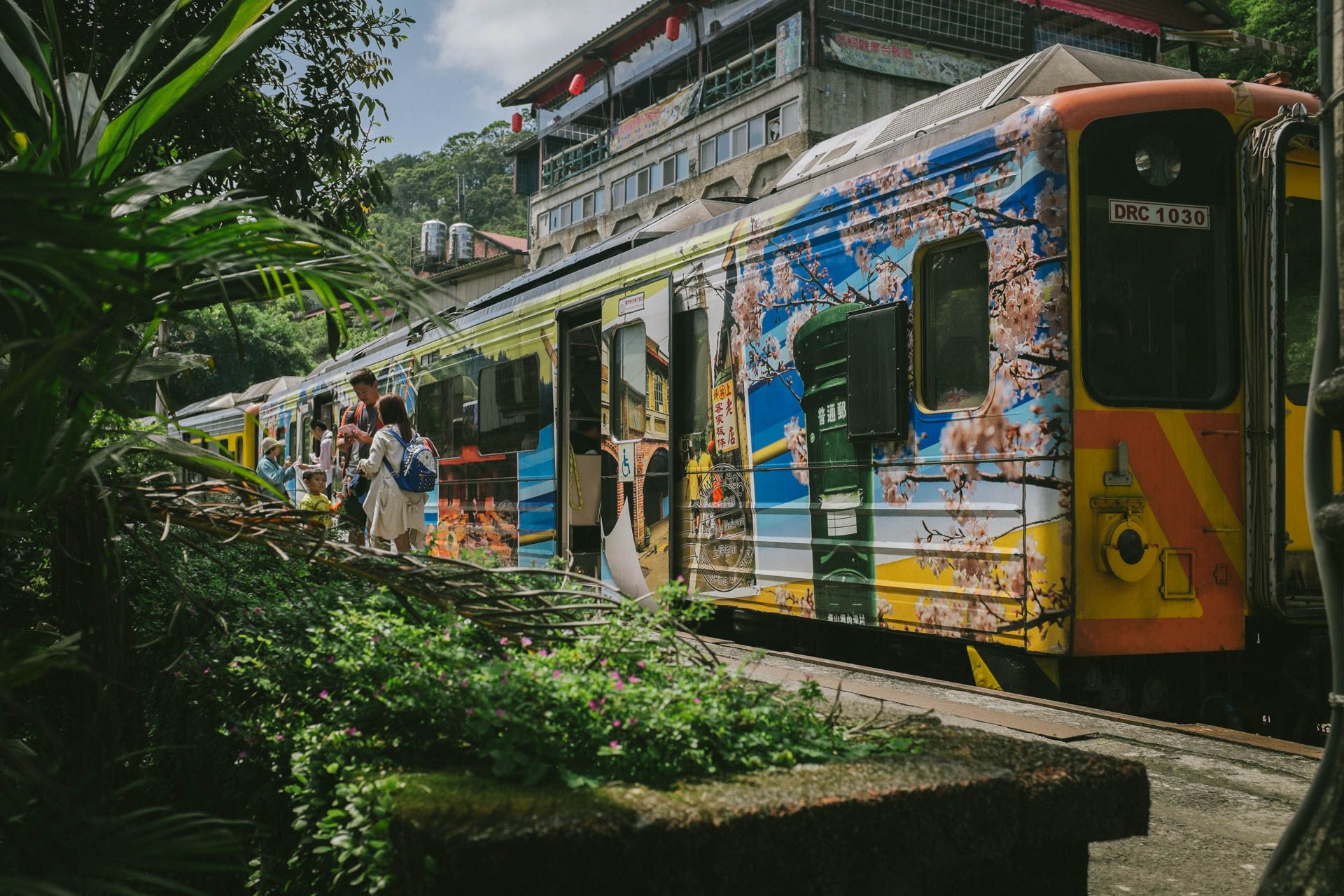 Searching for things to do in and around Taipei I stumbled upon the Pingxi Line. I like to travel by train and when I read that one of the stops is also known as 'cat village' I knew I had to go there. Trains and cats are both awesome, so these two combined must be good.
It turned out to be a really great day, helped by the weather and the slow-travel by train in the beautiful scenery of Taiwan's North.
Warning: many photos in this post contain one or more cats. If you are more of a dog person you might find this slightly annoying.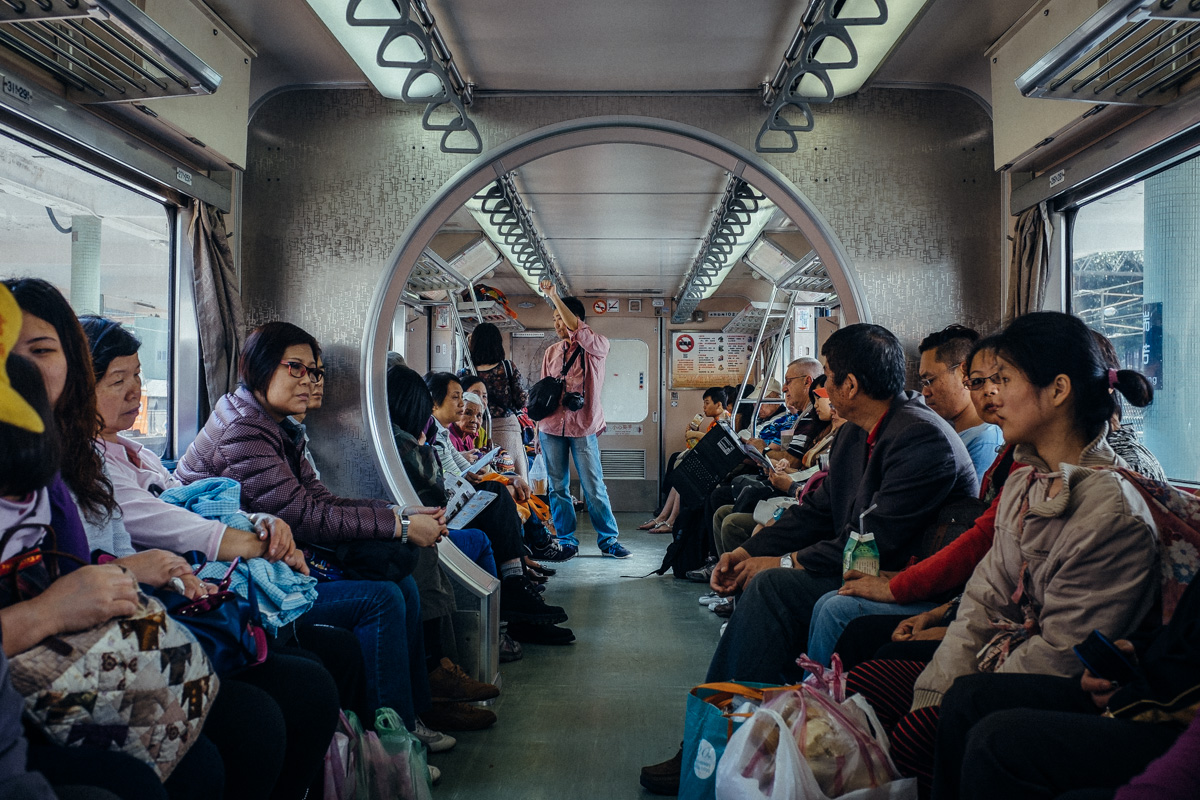 The Pingxi railway branch is an easy day trip from Taipei and — although touristy — gives an interesting glimpse of the old days when this line was used mainly for coal transport. The days of coal mining are over but the villages along the line have reinvented themselves as tourist destinations. A 52 NT$ (1.70 USD) day pass gives you unlimited rides on the trains traveling the thirteen kilometers between Ruifang and Jingtong. The day pass can be purchased in Ruifang station upon arrival.
From Taipei many northbound trains make a stop in Ruifang, the city where most Pingxi Line trains start from. A one way ticket on an express train from Taipei Main station cost me 76 NT$ (2.50 USD). These express trains take between 35 and 40 minutes to reach Ruifang. A useful timetable for trains can be found on the Taiwan Railway Administration (TRA) website. I left early and got a seat on the 9:00 AM train (#212). I had no problem to obtain a reserved seat ticket right before departure, this might be different during weekends.
With my daypass in one hand and a picture of the Pingxi line timetable onmy iPhone in the other I board the 10:22 AM train on platform 1. There is a train at each station approximately every hour, so keep this in mind when planning your stops.
Houtong 'Cat Village'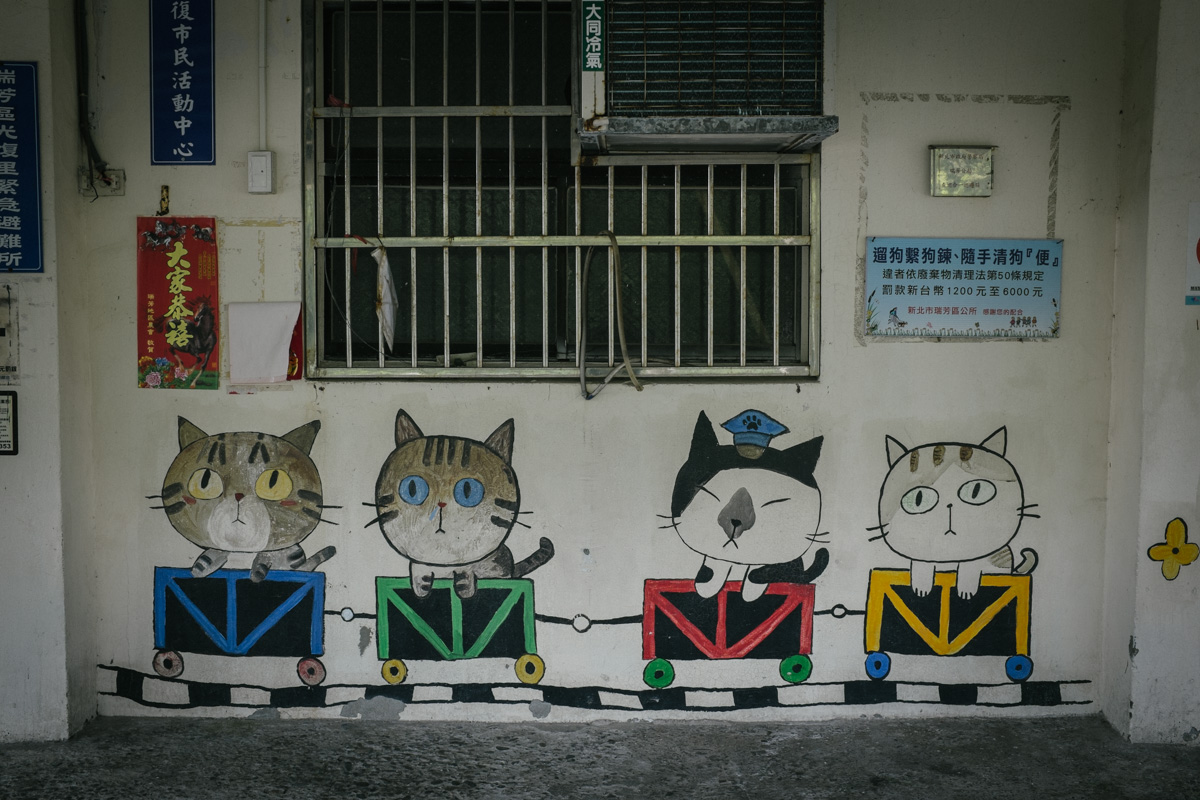 Only six minutes later, at 10:28 AM, we arrive in Houtong where I get off to have a look around. Not really sure what to expect I am happy to see that it is a good balance between a tourist attraction and an unassuming village. Why do people visit this old mining village? A hundred-something cute furry felines have taken over this place and somehow persuaded the humans to provide them with food and housing. Clever cats.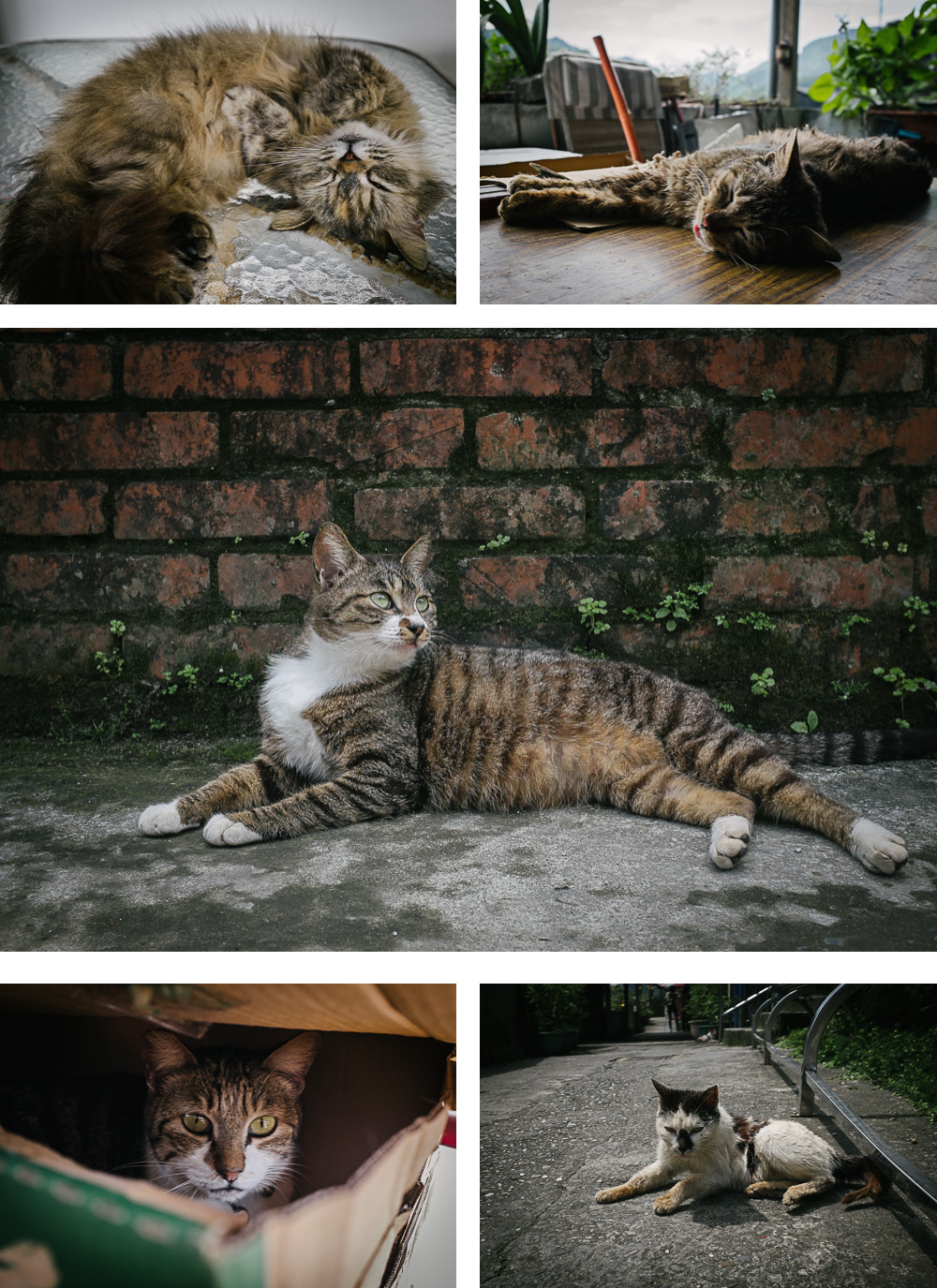 The cats are playing around and happy to pose in front of the cameras of the human visitors.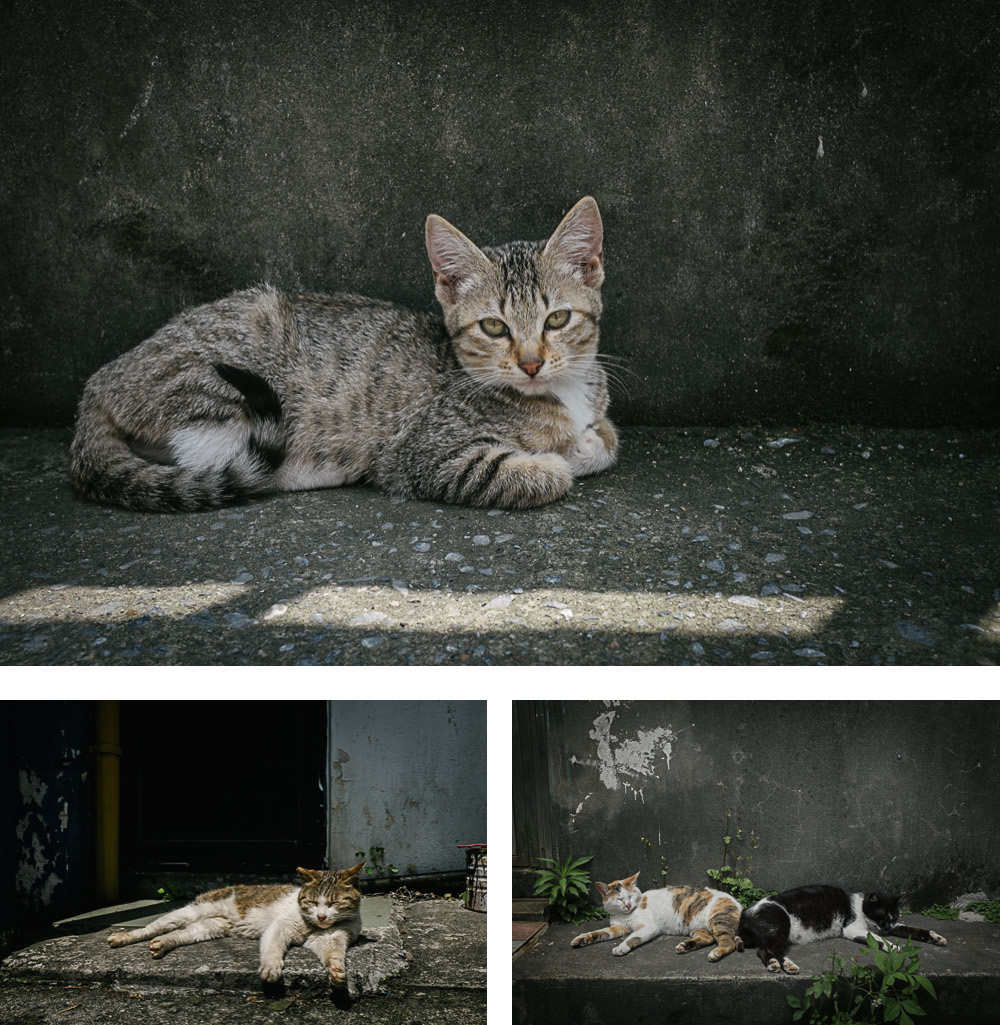 The guy in the following photo was taking down his old house brick-by-brick to build new cat-sized homes.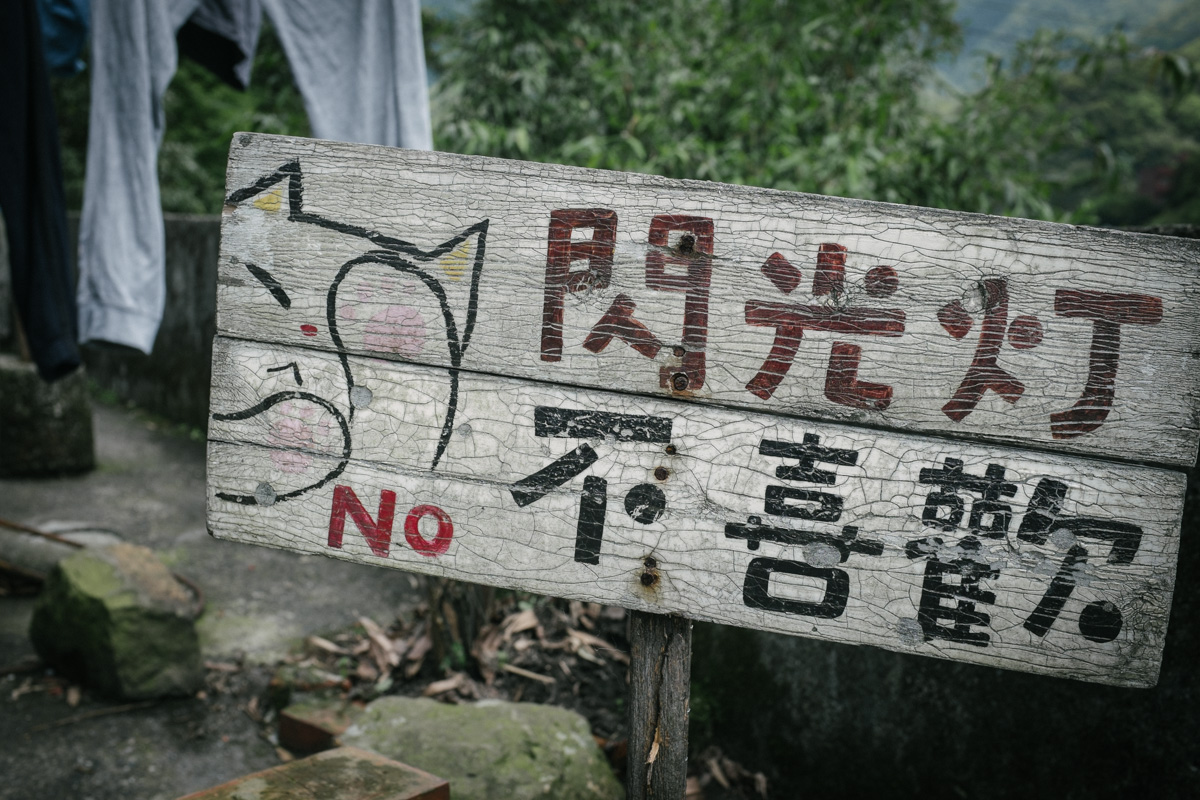 No?
End of the Line
After Houtong I boarded another train to travel to the end of the Pingxi Line, Jingtong station. The 80-year old wooden station is one of the main sights here. After walking around for a while and snapping some pictures I took the same train back to travel back towards Ruifang.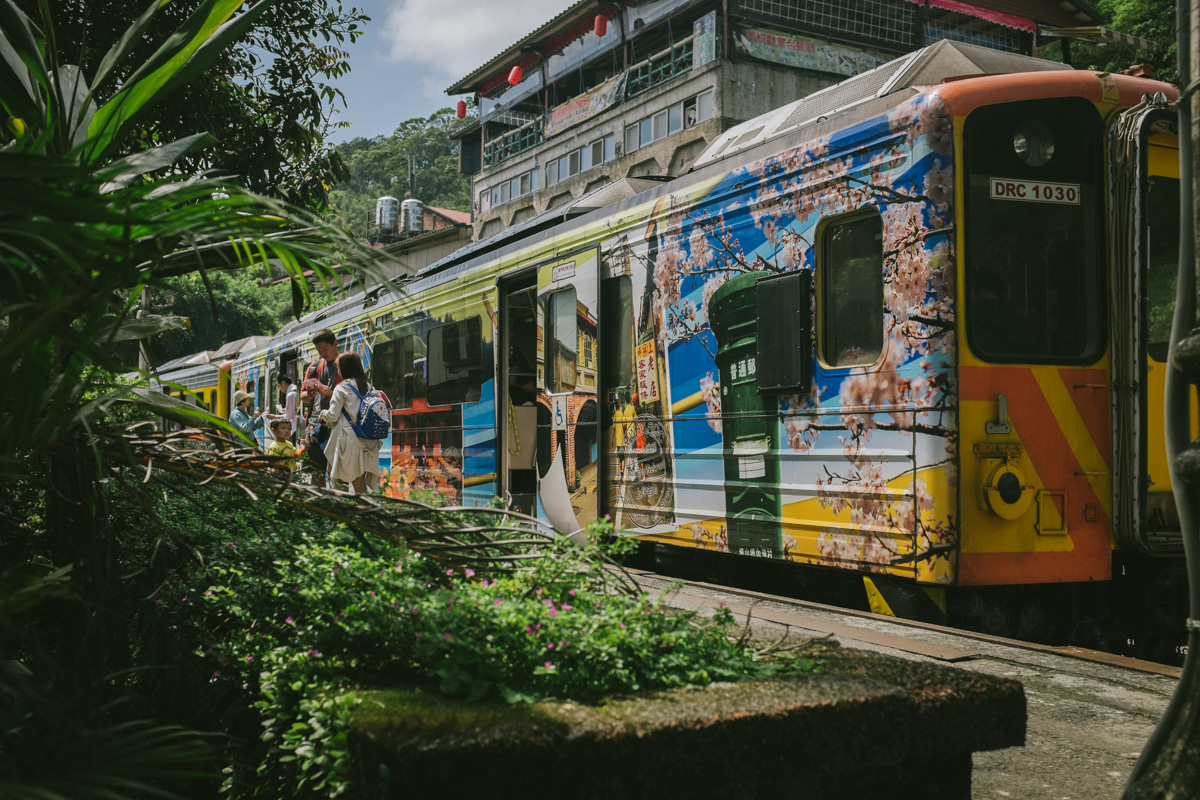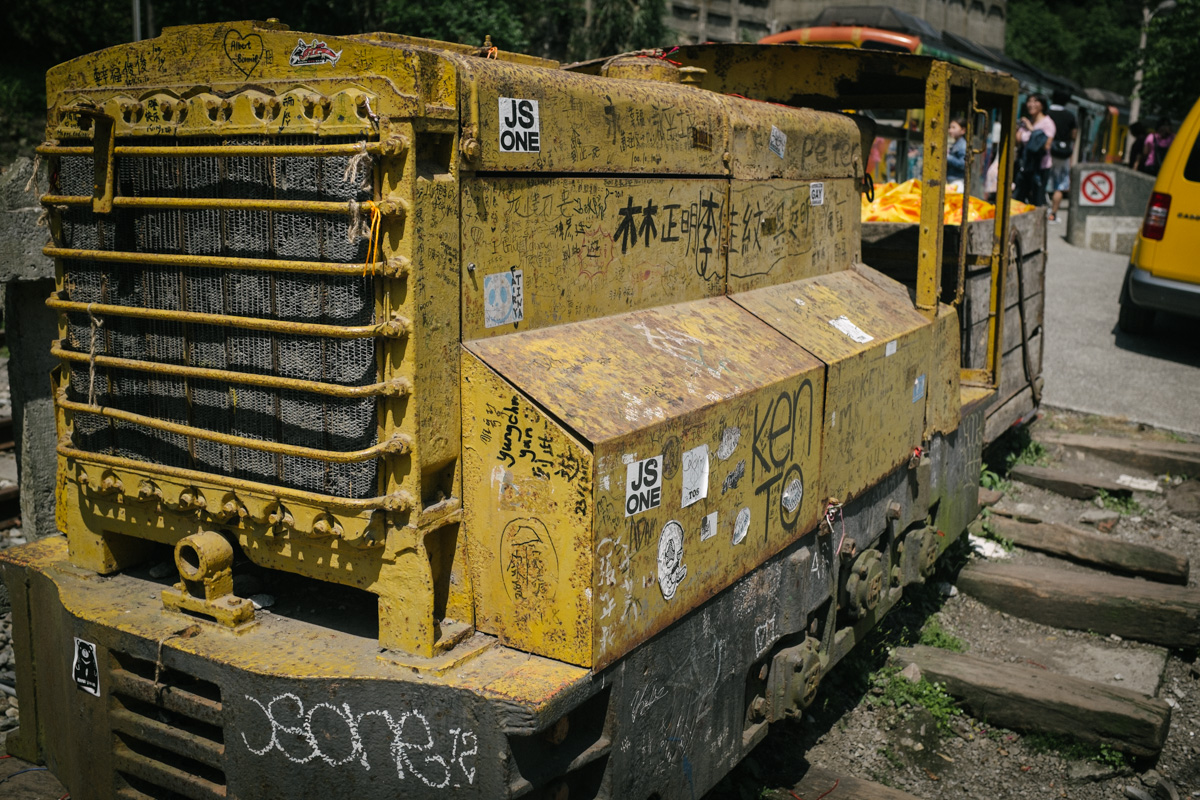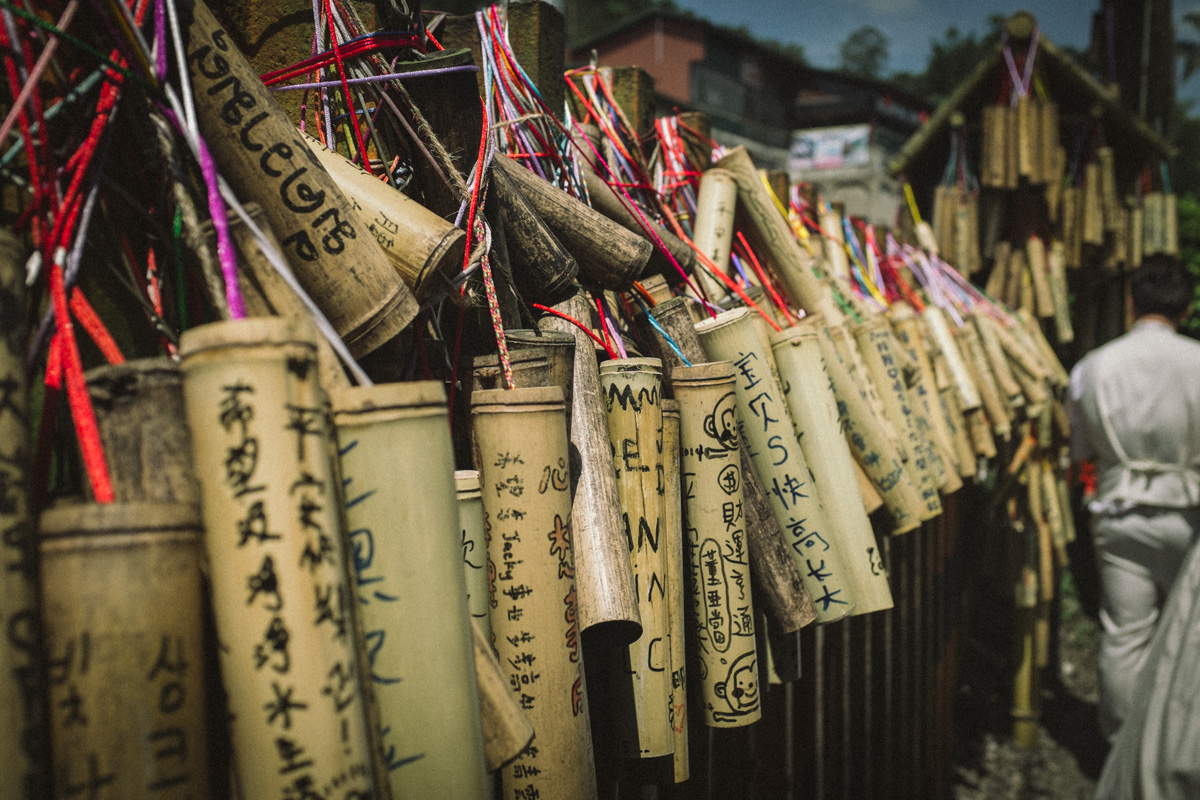 Famous Sausages
I got off again in Pingxi and, being hungry, tried a sausage with wasabi from a woman who has been selling these sausages at this spot for a long time. It is a famous place among locals so expect a long queue. After the sausage I also had some squid balls with wasabi. Delicious snacks!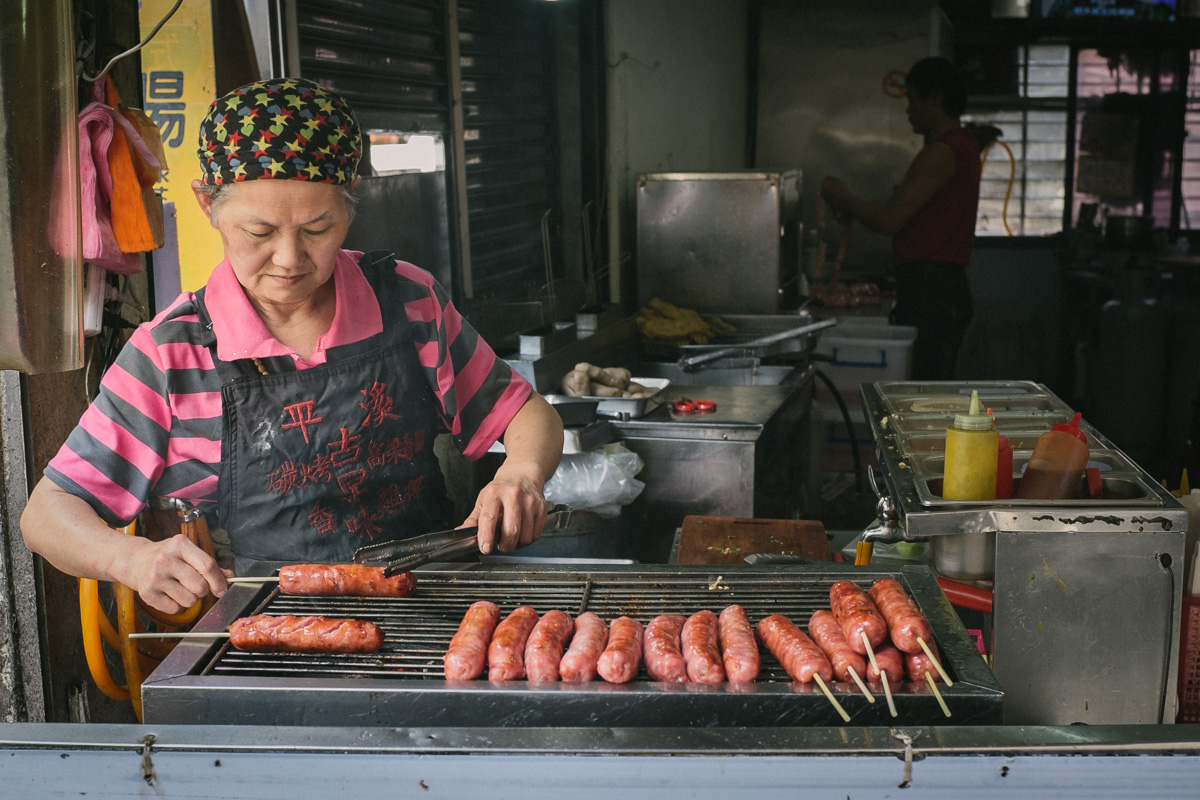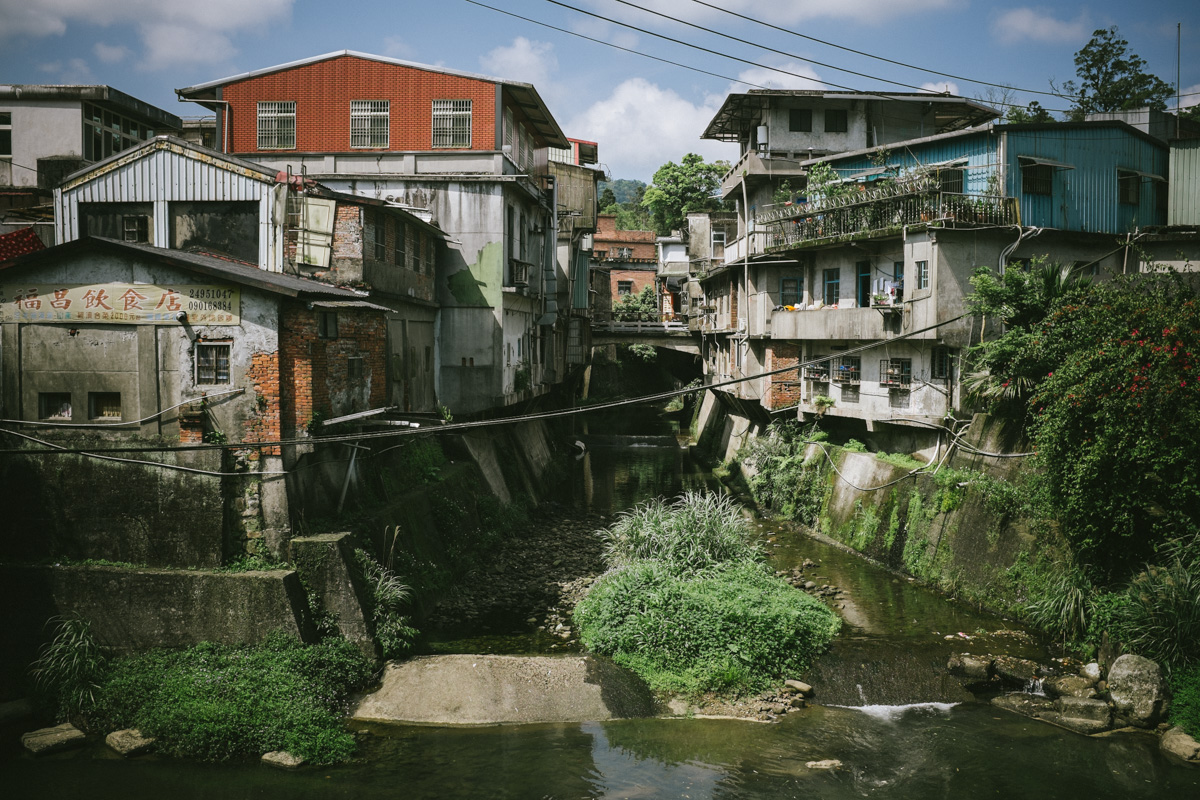 Sky Lanterns in Shifen
In Shifen, another stop along the line, the main thing to do is to decorate a sky lantern with your wishes and send it on its way. The train track goes straight through the village and people have to run from the train as it passes.
By now it was already 3:30 PM and I was getting tired of the walking around and sitting/standing on the train so I decided to skip the Shifen Waterfall which is a thirty minute walk from town. From what I've heard this is one of the best waterfalls in Taiwan, so if you have the time and you are into waterfalls it is probably worth a visit.