Discovering Taipei

Taipei felt very laid-back compared to the chaotic beehive Hong Kong where I was just hours before. I ended up staying in Taipei for four nights, giving me plenty of time to have a look around. As usual I was woefully unprepared when I came to Taiwan, so the following itinerary grew organically. I think I've managed to fit the right things in a couple days to give me a good overview of Taipei.
Day 1: Taipei by Night
My flight from Hong Kong to Taiwan arrived at Taipei's Taoyuan international airport (TPE) in the afternoon. From the airport I took a bus to Taipei Main station, only a couple blocks from the hostel I had booked the day before: Lamb Tour House. After checking in I was ready to start my exploration of the city.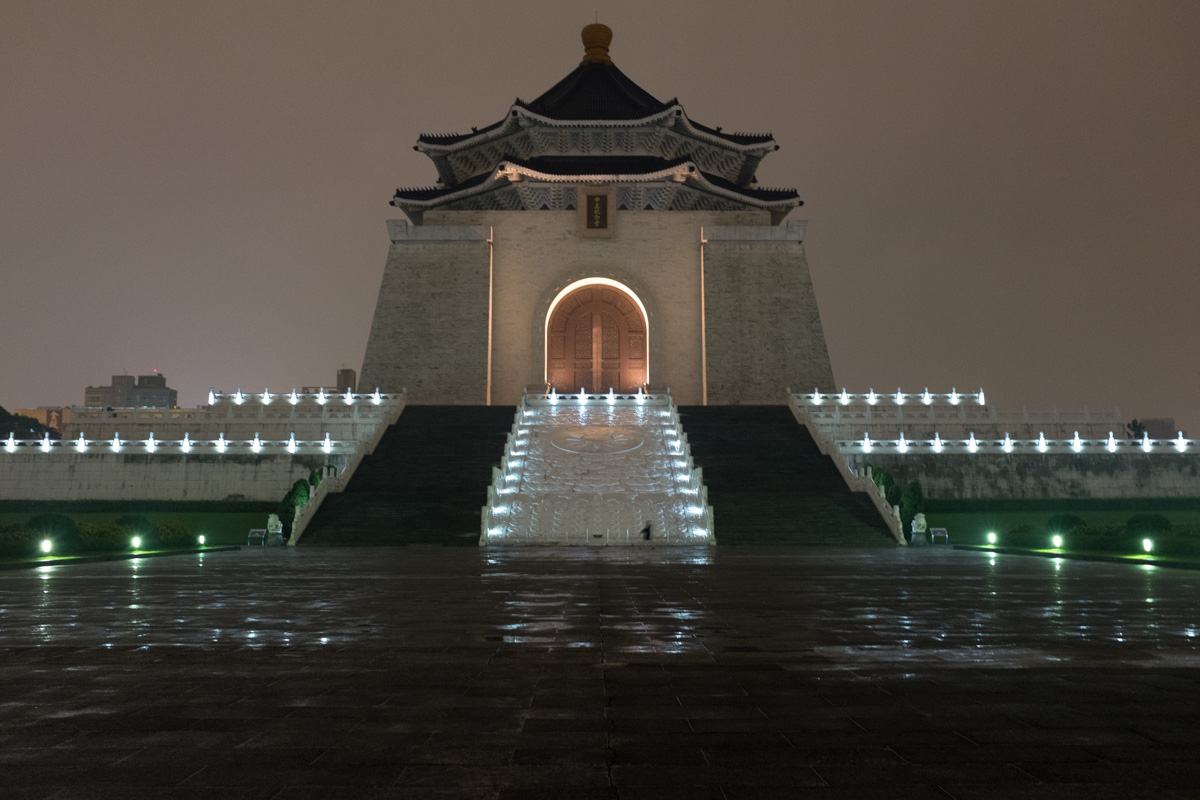 It was already dark by the time I left the hostel and my first mission was to find food. Hostel staff recommended me to take the MRT (Taipei's metro system) to CKS Memorial Hall station. I had a good rice meal in a vegetarian restaurant on Nanchang Road. After this meal I walked to the CKS Memorial Hall, a huge white building on a large square built in memory of the former president of the Republic of China (Taiwan), Chiang Kay-shek. Also on this square are the National Concert Hall and National Theater, two impressive buildings in traditional Chinese palace style. Local youth had taken over the entrance of the National Theater to practice their dancing, cheerleading and skateboarding skills.
Next I tried to walk to the Presidential Office but it was impossible to approach because whole blocks were fenced off with barbed wire. It looked like a warzone; later I learned this was because of protests after the Taiwanese government signed a trade deal with China. Tired from traveling and walking around I made my way back to the hostel through 228 Peace Park. This park is a memorial for the victims of the 228 Incident. Tens of thousands of people were massacred beginning on February 28, 1947 following anti-government protests.
Day 2: Ticking Off the Obvious
The day starts off good with fresh cabbage dumpling buns and hot soy milk: delicious, filling and only 46 NT$ (1.5 USD). After breakfast I make my way to the MRT to go to Longshan Temple station to visit — surprise, surprise — Longshan Temple. To be honest I only went here because it was easy to get to and I felt I had to show at least a little interest in local religious culture. After traveling a long time I do not get very excited anymore about temples, churches or mosques. I figured I would just go to this temple, take a quick photo and move on to more interesting places.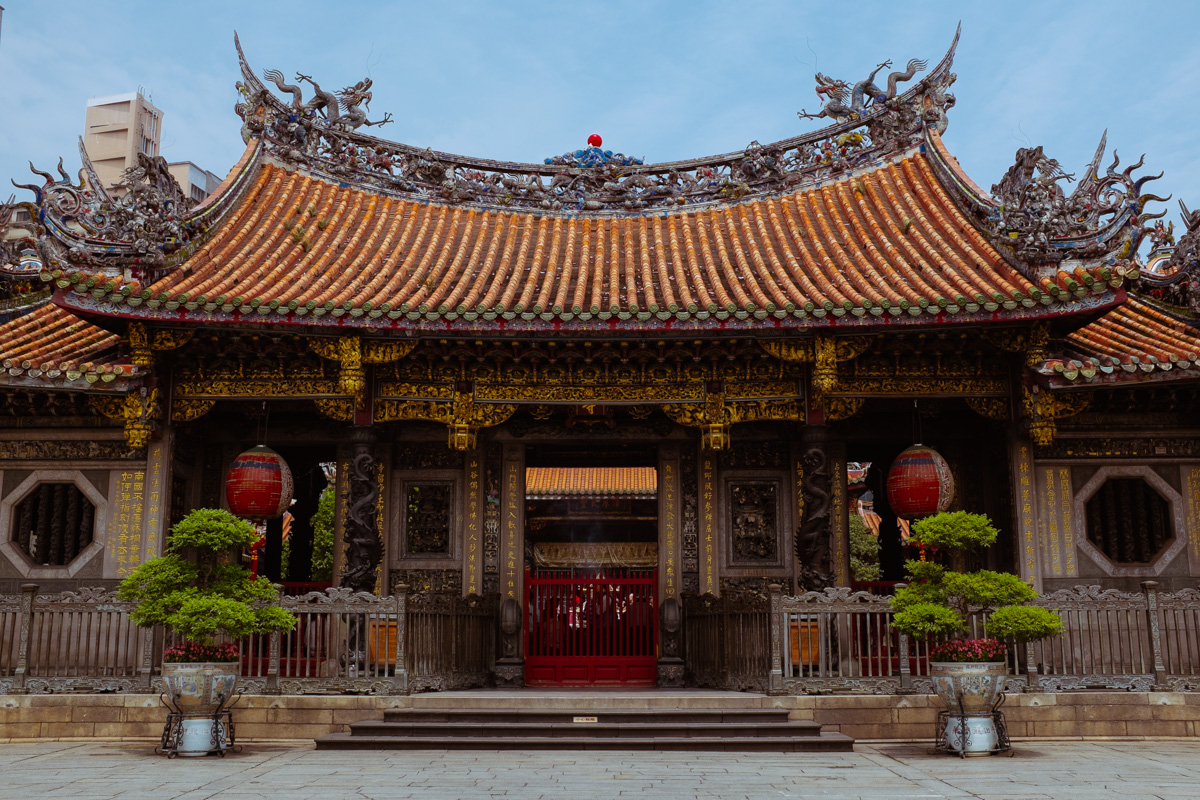 It turned out I was very wrong and this temple should definitely be on your itinerary if you visit Taipei. Why? I spent more than an hour observing people doing all kinds of rituals which seem to originate from every religion known to man. I saw people burning incense and candles, offering flowers, food and drinks, chanting, reading, praying, throwing moon blocks and this all happens at the same time in the same temple. The architecture of the Taiwanese temples is also quite unique compared to temples in other countries with very detailed, colourful decorations.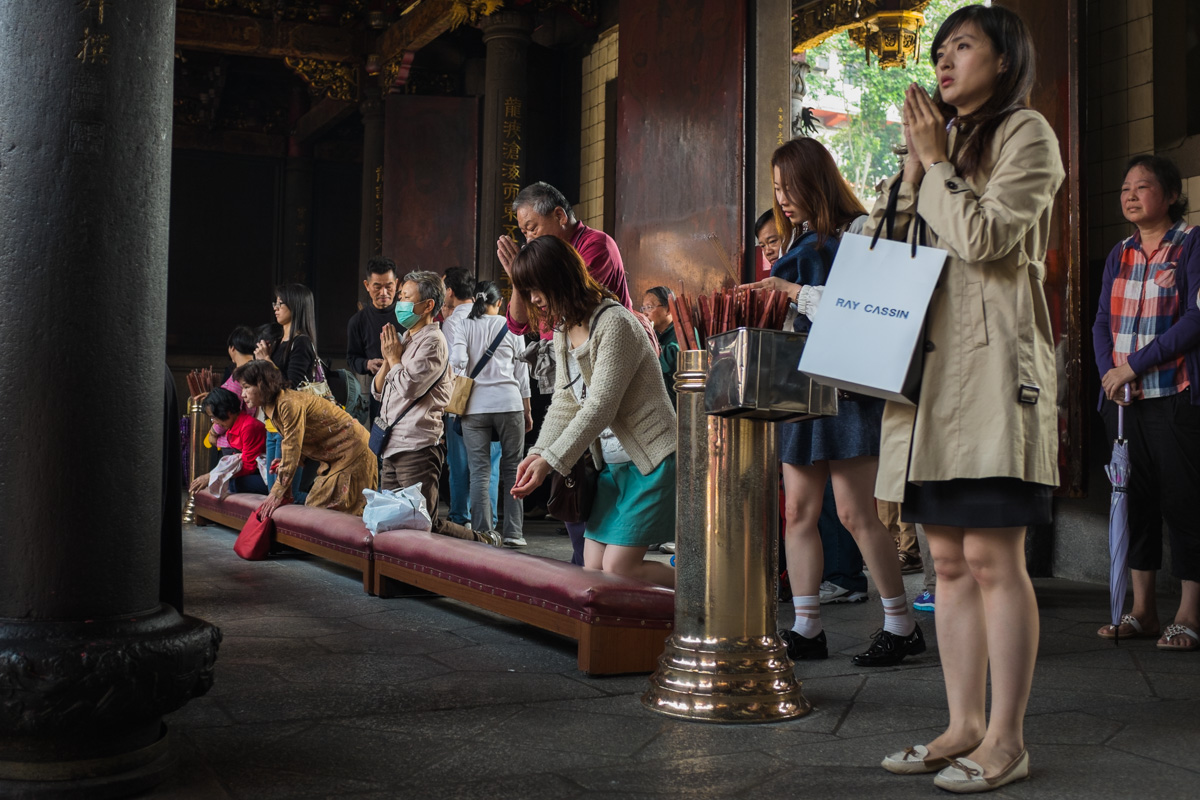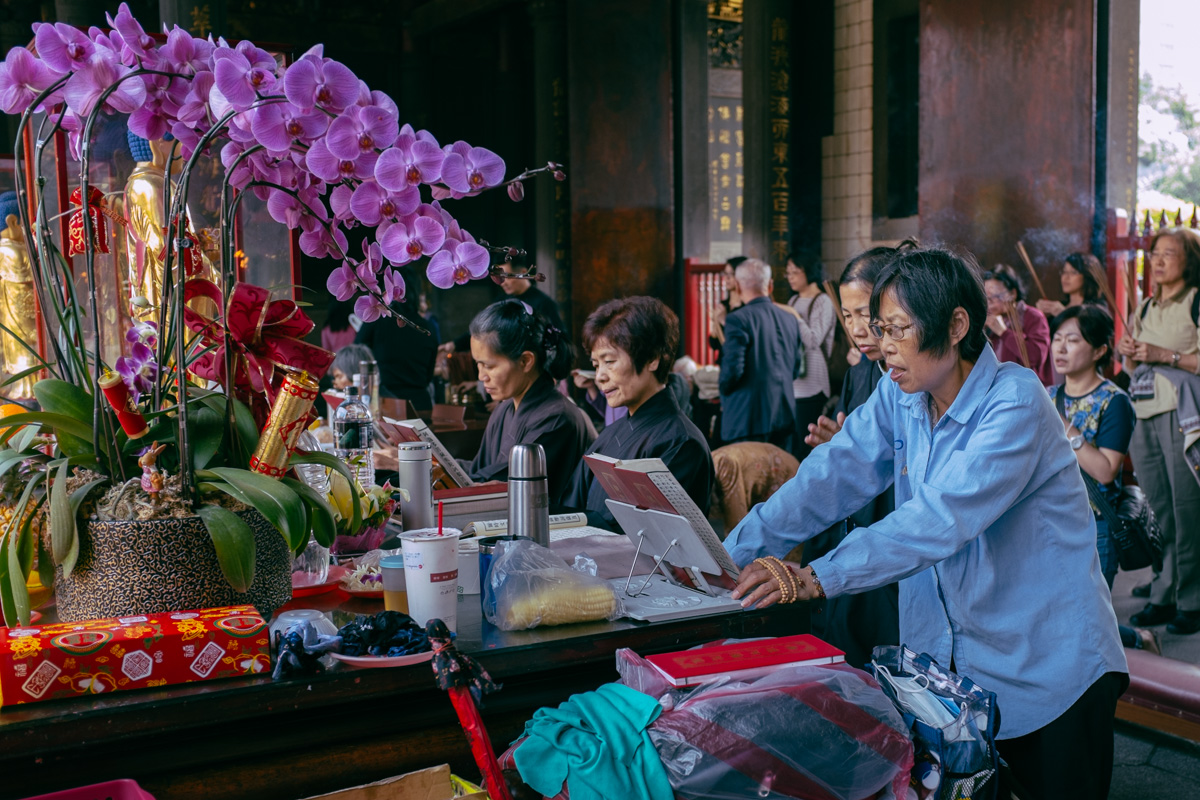 After strolling around on the market next to the temple for a while I got on the MRT to go back to Memorial Hall Square which I had already seen the day before after dark. Every hour there is a guard change at the CKS Memorial hall which is nice to watch if you happen to be there at the right time. The square is pretty impressive but with the burning sun I didn't stick around for too long.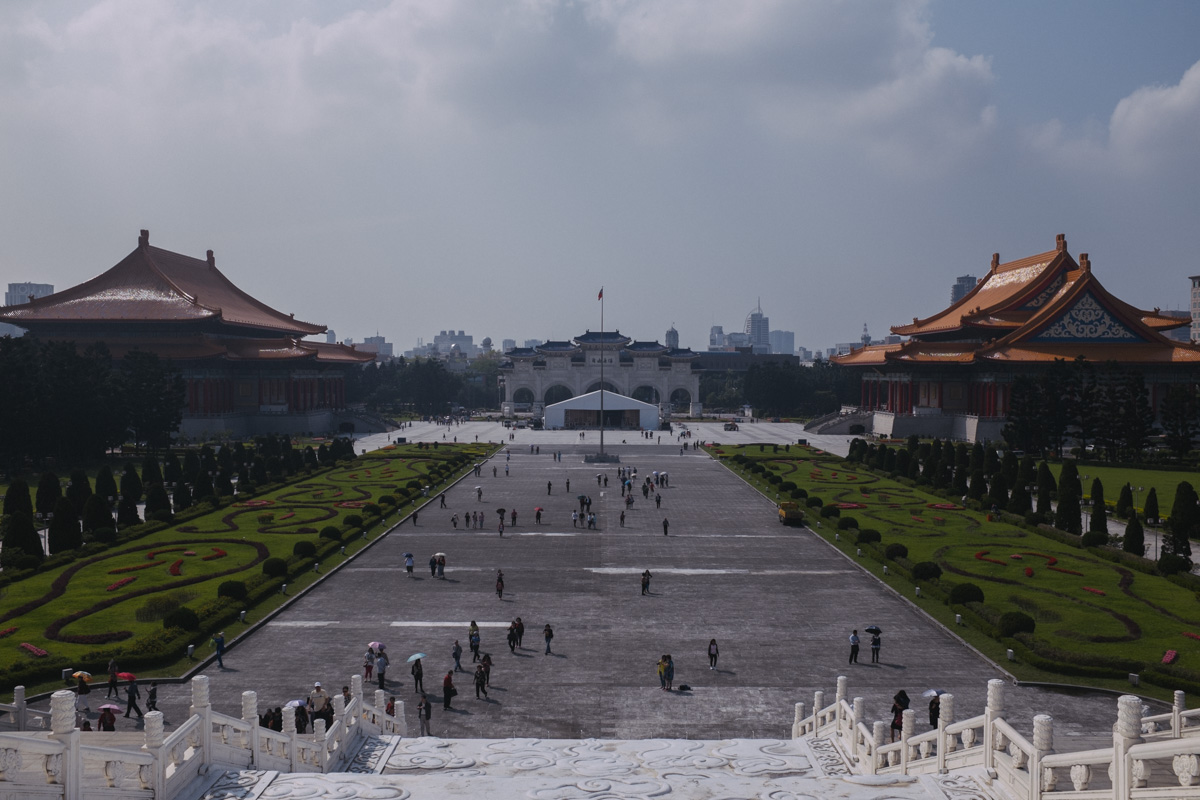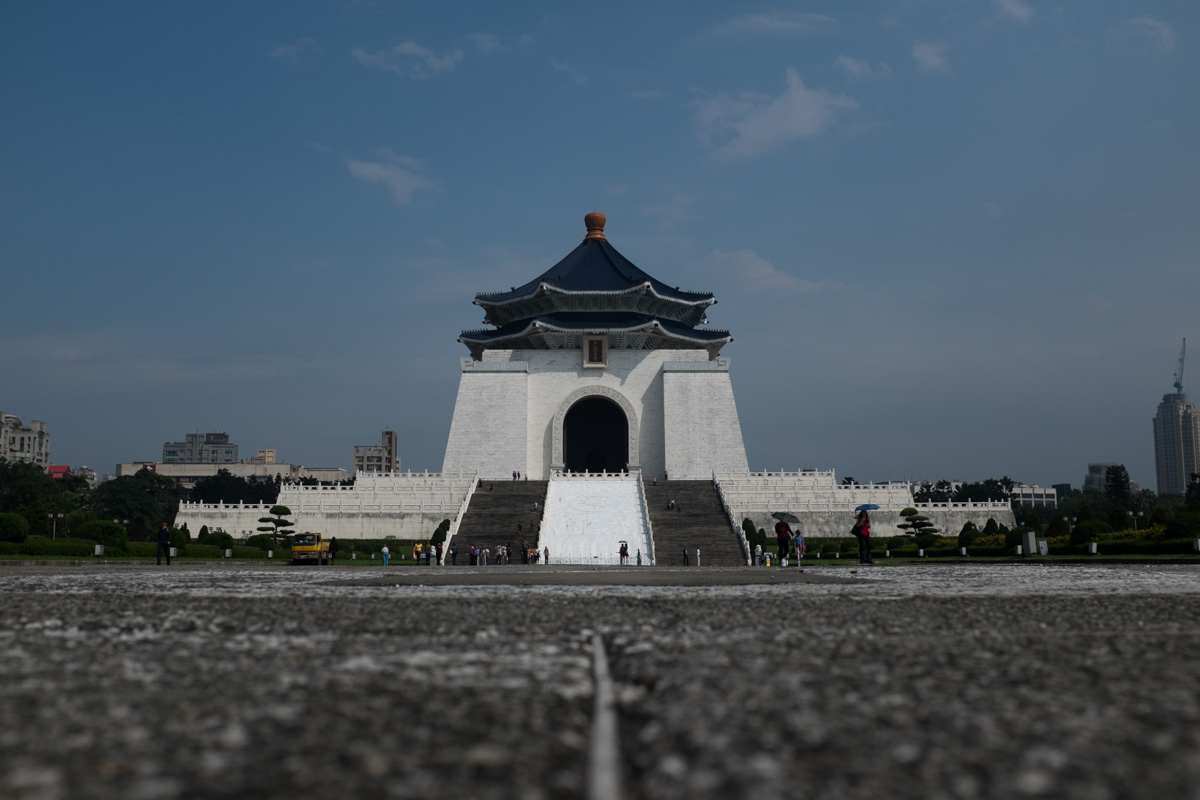 After lunch I went back to the hostel to rest for a little while before heading out to my next stop: Taipei 101, one of the tallest buildings in the world. In fact, from 2004 Taipei 101 was the tallest building until the Burj Khalifa in Dubai was finished in 2010.
To get to Taipei 101 take the MRT to Taipei 101/World Trade Center station. There is an observatory on the 89th floor which is accessible with world's fastest elevator: it only takes 37 seconds to go up 390 meters. Visiting the observatory is not free, a ticket for an adult will set you back 500 NT$ (17 USD).
Depending on the weather the outdoor observatory on the 91st floor is open from where you can take photos without dirty windows in the way. I went up to the observatory around 5 PM so I could take photos both with daylight and after sunset. In the observatory you can also see the main tuned mass damper, a 660 ton steel pendulum that helps keep the skyscraper stable during the frequent typhoons in Taiwan.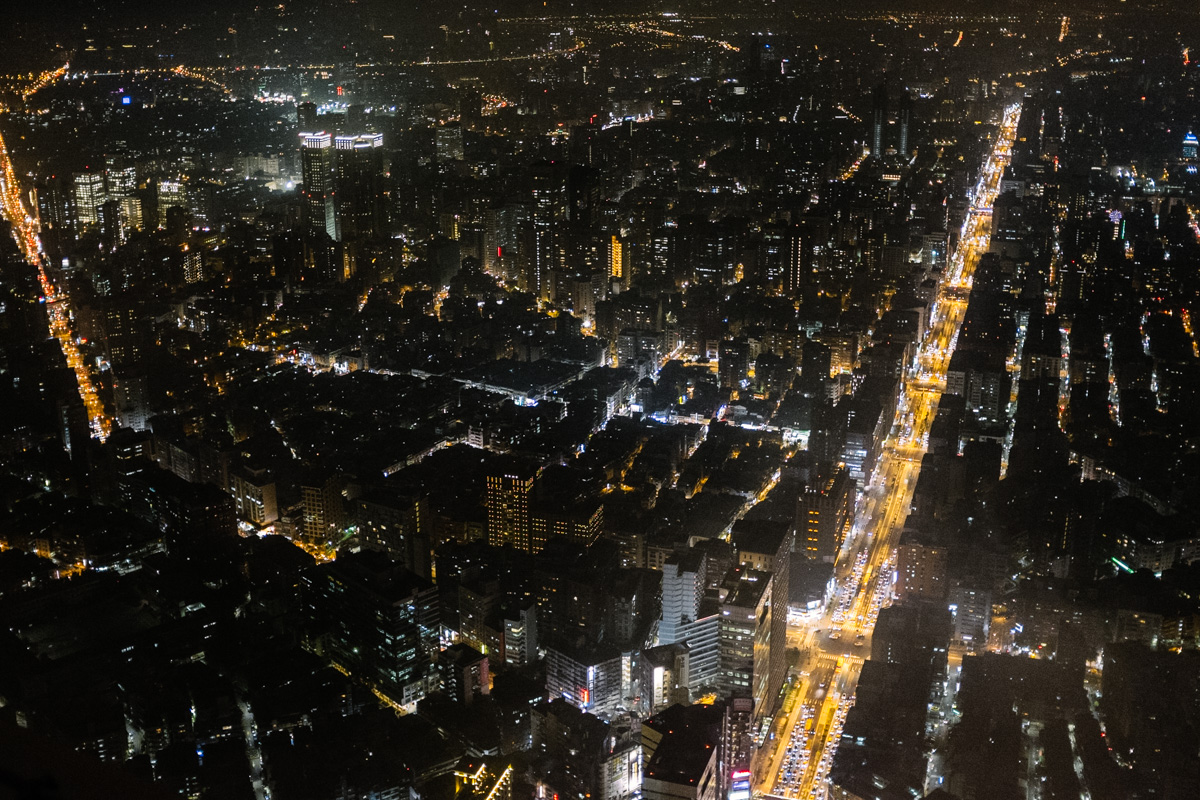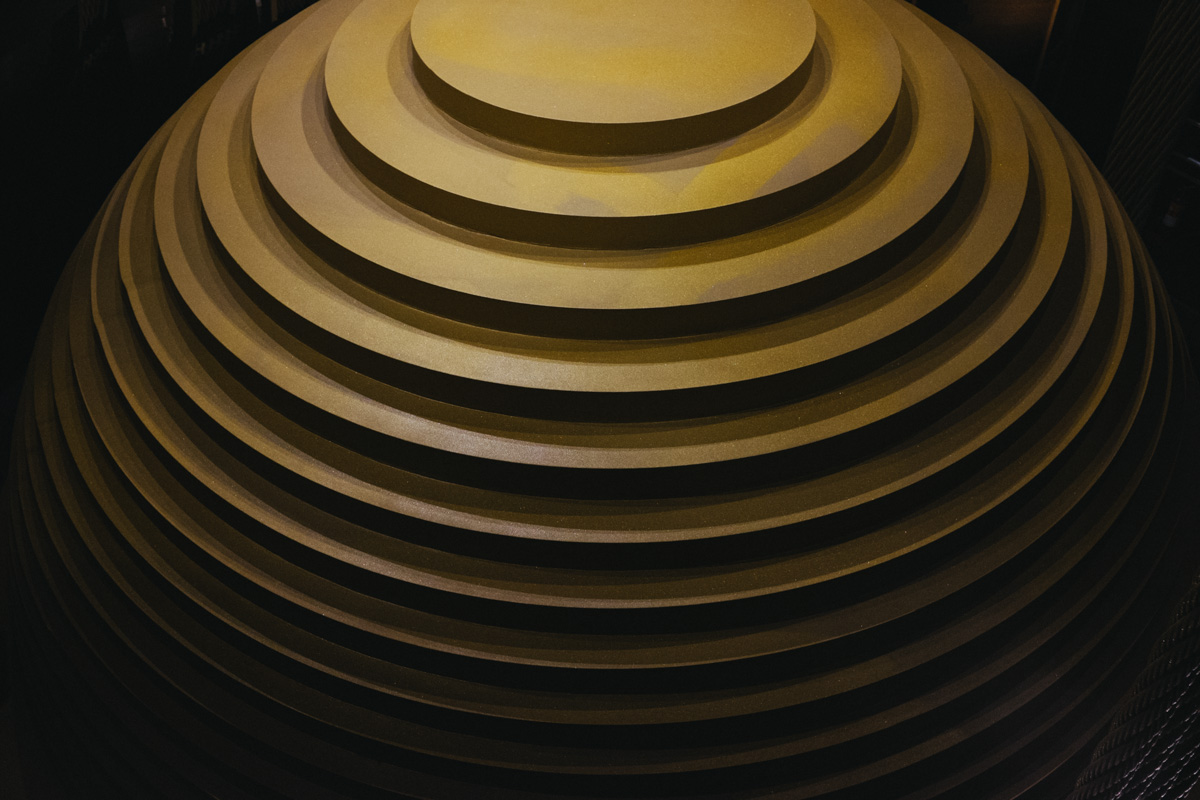 Day 3: Night Market
The morning of my third day in Taipei I spent researching Taiwan. I knew I had some twenty days in this country, but I had no plan on where to go yet. After a couple hours of reading and planning I came up with a rough outline so now I could go back to touristy things: climbing hills and visiting night markets. Yay!
This afternoon my first stop is the Xiangshan Hiking Trail to climb Elephant Mountain. 'Mountain' might be a bit to pretentious for this hill but it does offer a good view on Taipei 101 and the surrounding districts. The trail is easy to get to by MRT, just take the red line to Xiangshan terminal station. Take exit 2 and keep walking straight along the park and follow the signs for 'Xiangshan Hiking Trail'. The trail starts next to a temple and can the top can be reached in around 30 minutes. Don't forget to bring water.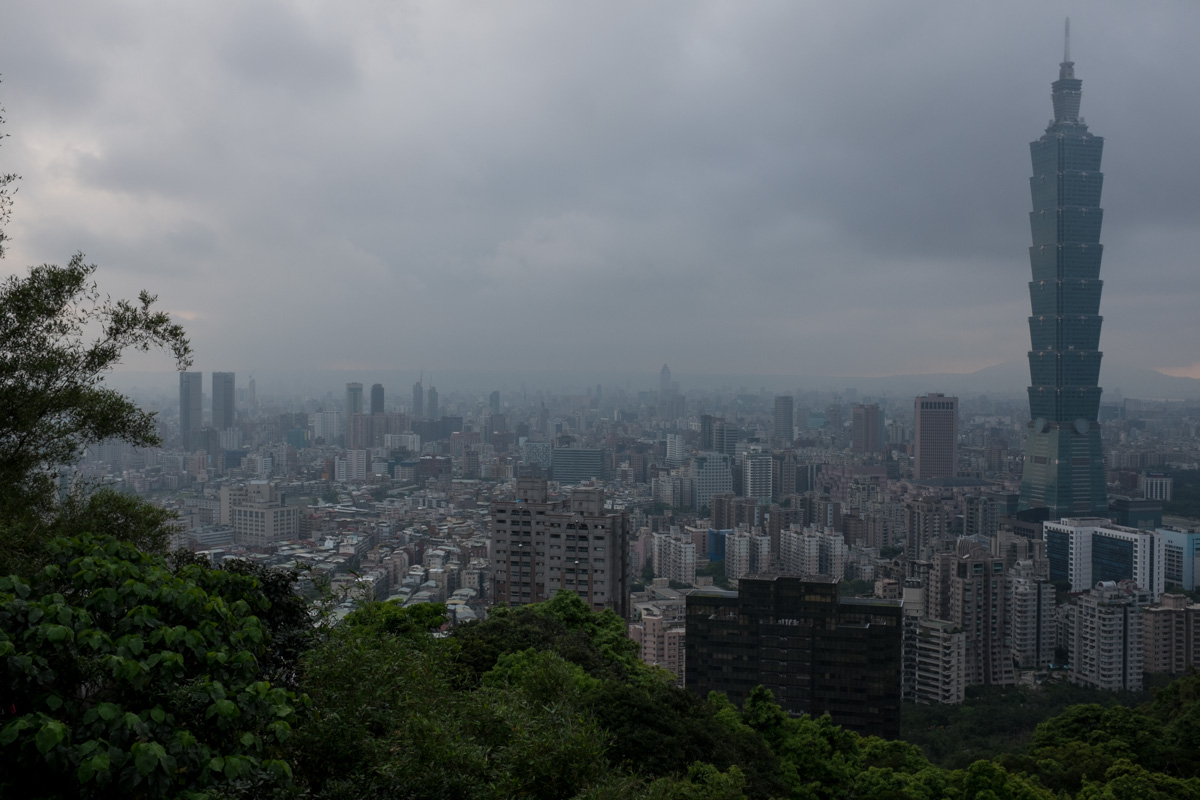 Dark skies made me decide to not stay to long on the mountain but instead I made my way back to the MRT for another must-do in Taipei: night markets! Each district seems to have at least one night market, ranging from big tourist traps to smaller local markets. For my first Taiwanese night market I chose to go to Raohe Street Night Market near the Songshan TRA (railway) station. This is not the biggest one but it is one of the oldest and most famous night markets in Taipei.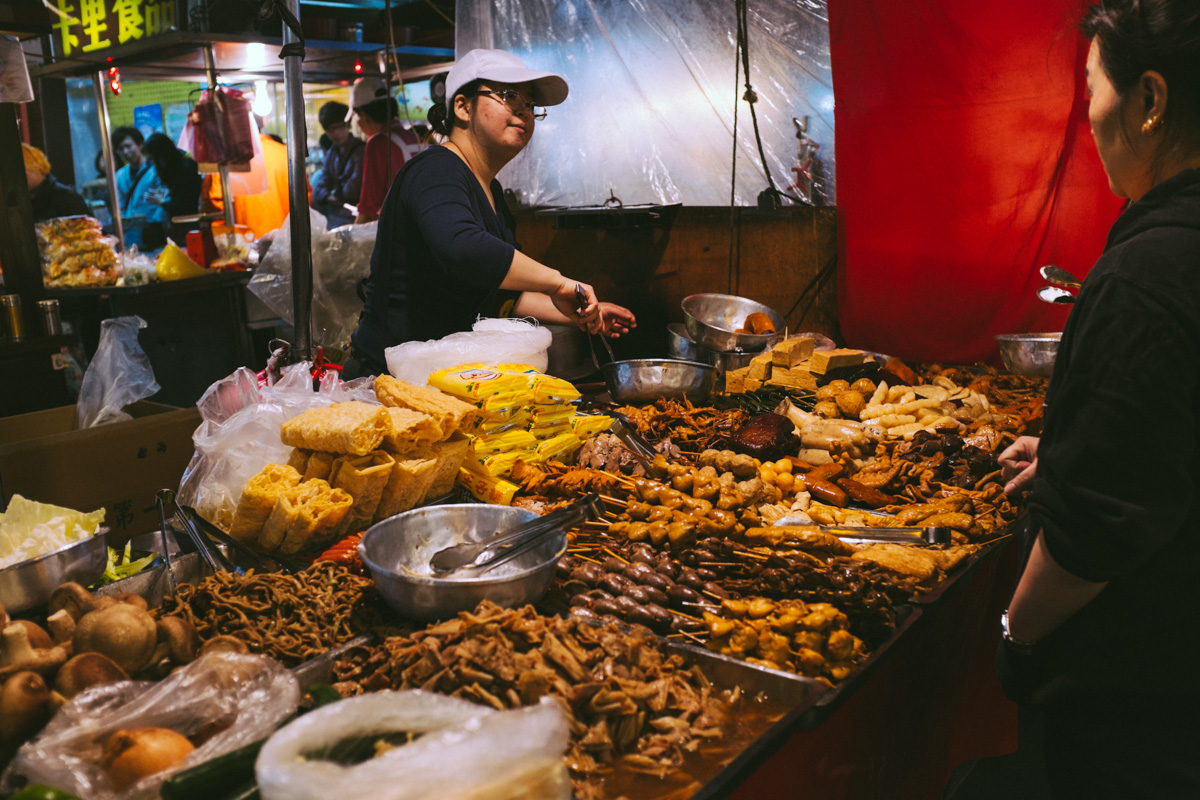 Food that you should try are the pepper buns right at the beginning — or end, depending on what side you came from — of the market. If you see a long queue, you are in the right place. Also try the mango ice sold at several stalls.