Fast, Faster, Fastest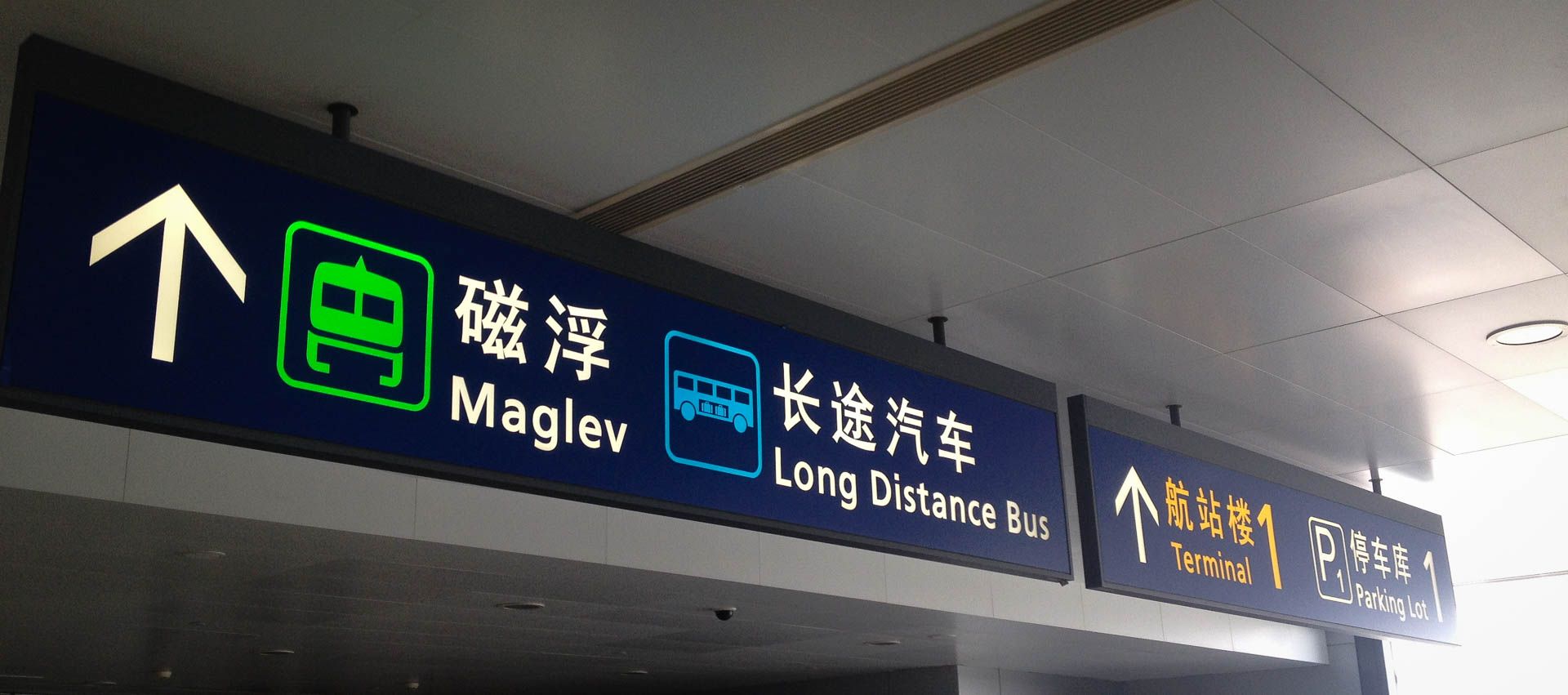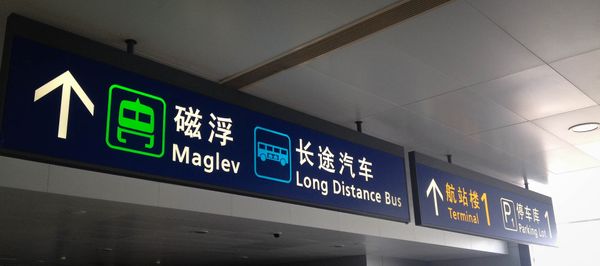 In only six years China has build the largest network of high-speed trains in the world. Shiny, ultra-modern and very comfortable bullet trains travel between cities at speeds of up to 300 kilometres an hour. In fact, tomorrow I'll travel on one of these trains from Shanghai to Beijing, a trip of nearly 1400 kilometres that takes less than five hours. But before I go to Beijing to add another leg to my train journey from Vietnam to the Netherlands there is one more thing I want to do in Shanghai.
It's time for a quick side trip to Shanghai's Pudong international airport, not to take a flight, but to experience the world's fastest commercial train ride: the Shanghai Maglev train. This train uses magnetic levitation instead of an ordinary railroad track. The train levitates above the track and is propelled forward by magnets. During the short trip the train reaches a top speed of 431 kilometres an hour, reducing the time it takes to travel the 30 kilometres between the city and the airport to just seven minutes. For comparison, this same trip takes almost an hour with Shanghai's excellent subway.

A round-trip ticket cost me 80 RMB (10 euro) and I board the train scheduled for a 9:37 departure from Longyang Road station. During daytime the maglev rides at an interval of 15 minutes but only during certain hours it reaches 431 km/h so be sure to check the train schedule. We reach 300 km/h in two minutes and then continue to accelerate to the maximum speed of 431 km/h. This definitely feels fast and makes the high-speed 300 km/h bullet trains feel really slow.
If you fly into Pudong airport I would recommend taking the Maglev train to Longyang Road and from there take the subway to your destination. If you are into trains or want to experience a pretty unique mode of transport it is also an activity I can recommend doing while in Shanghai. Check the Shanghai Maglev website for more information.